Born in the Egyptian city of Basyoun, 100km or so north of Cairo, Mohamed Salah Ghaly's footballing journey began in the Nasr City district of the country's capital. Often nicknamed as 'The Pharoah', he is an Egyptian professional footballer who plays as forward for an English club in Liverpool and the Egyptian national team.
Picture Credit: Background Images HD
A talented youngster, he honed his skills in the youth teams of El Mokawloon SC and made his debut for the senior side aged just 17 at the back end of the 2009-10 season. Salah was just 19 when he made his debut for Egypt – in a match against Sierra Leone in September 2011.
After starring for Arab Contractors, Salah made the move to Europe in 2012 on the back of his hugely successful showing at the Olympics. He struck his first goal for his country against Niger, while he also represented the Pharaohs at the Olympic Games in England in 2012.
FC Basel in Switzerland was his destination as he moved continents for the first time. FC Basel provided a brilliant base in his carrier. In January 2014, amid reported interest from Liverpool, Chelsea announced the signing of Salah from Basel. He spent one year with the Londoners, which included an Anfield experience that would later have an impact on his decision to come to Liverpool.
Picture Credit: Background Images HD
Salah moved to Italy in February 2015, initially on an 18-month loan to the Italian club Fiorentina before he joined AS Roma on 6 August 2015, where he spent two highly successful seasons and accelerated his development.
Consecutively consistent match-winning performances in Rome to lead them to a second-place finish and a record points tally at 2017, Salah relocated back to the Premier League to sign for Liverpool on a long-term deal, with the Egyptian taking the club's No.11 jersey.
On 22 June 2017, Salah agreed to a transfer to Liverpool. He signed a long-term contract with the Reds for an initial €42 million fee that could rise to €50 million. He became the first player ever to win three Premier League Player of the month awards in the same season.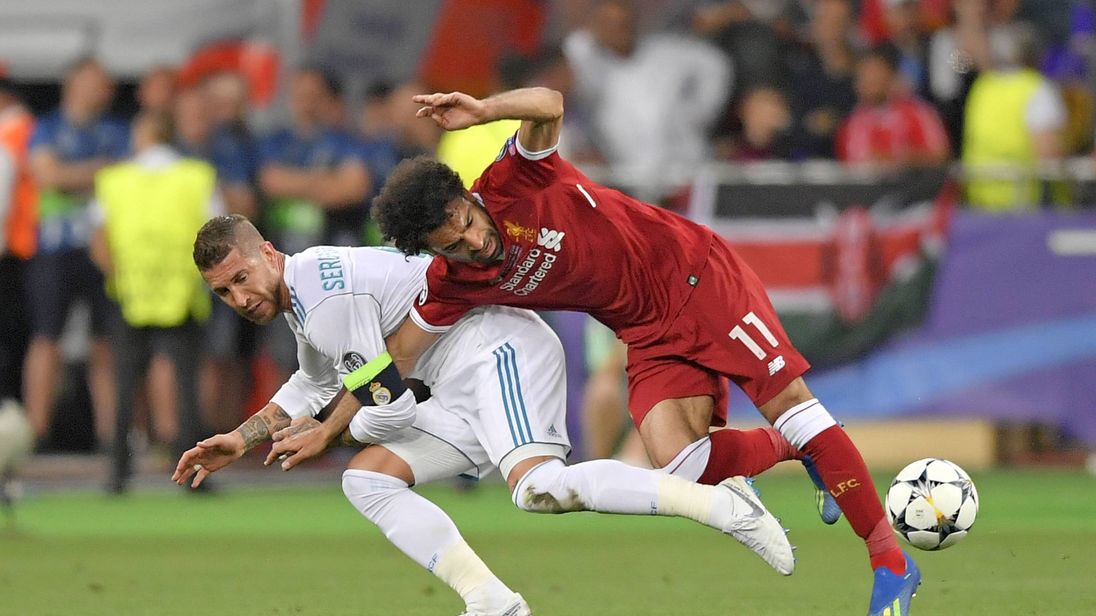 Picture Credit: Sky News
On 22 April 2018, Salah was awarded the PFA Players 'Players of the Year Award. In the 2018 UEFA Champions League Final against Real Madrid, Salah injured his left shoulder in the 30th minute. After initially carrying on, he left the field in tears after going to ground in a challenge with Madrid defender Sergio Ramos.
He got injured in the Champions League final on 26 May 2018 as Liverpool lost 3-1 to Real Madrid in Kiev. Mo Salah's injury news was a shock for all football fans.
Mohamed Salah fitness update :
The Egyptian FA stated that this would have no effect on his playing at the 2018 World Cup in Russia and that Salah would still be named in the Egyptian team's final squad. The player himself tweeted that he was "confident" of proving his fitness in time for Russia. Salah flew out to Spain earlier last week to undergo specialist treatment to aid his rehabilitation ahead of the 2018 World Cup.
The Muslim often celebrates goals by performing the sujood. Salah is already wildly celebrated on the terraces both home and away, earning acclaim well beyond the club's fan base.