Looking for a budget Muslim-friendly holiday destination in Asia? Look no further than Vietnam! If you wish to travel abroad to a location that offers the most relaxing as well as thrilling vacation, you might want to consider evaluating why travel to Vietnam. There are so many reasons to why is Vietnam a popular Muslim-friendly travel destination and HalalTrip guarantees that you will not be disappointed by the many wondrous surprises the country has in store for those who arrive longing for a memorable holiday experience.
1) So Very Affordable

One of the main reasons why Vietnam is a popular travel destination amongst so many Muslim travelers is because a vacation in this paradise does not cost a fortune. Even if you choose to stay in some of the highest ranking star class resorts in the country, you will still find the cost to be lesser than that of most other tourist destinations in the world.
2) The Natural Landscapes - Picture Postcard Worthy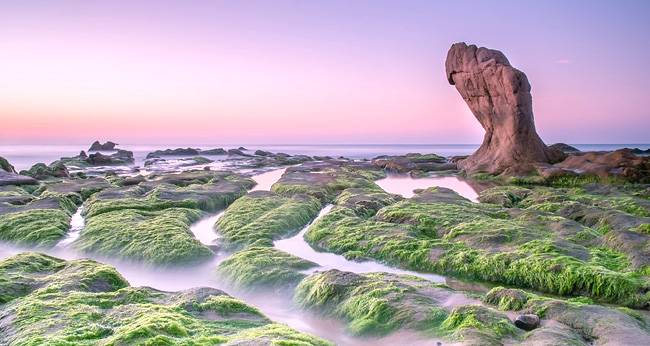 Vietnam is a nation which has managed to preserve the best of what nature has bestowed on land. Another top reason to visit Vietnam is the amazing scenic beauty that will surround you wherever you go. The beauty of these natural landscapes are so exquisite that they have even been recognized as UNESCO world heritage sites. Some of these must-visit places in Vietnam displaying nature's best include Halong Bay, Phong Nha Ke Bang caves, Cham Islands, and Da Lat.
3) Learn About the History of a Great Nation

For those who want to have an enriching Halal-friendly holiday experience, there are ample amount of reasons to visit Vietnam. Having a rich history which can be traced back to 2000 BC, visitors will be able to learn about how the ancient native Dong Son culture was built and throughout the years how other civilizations influenced the country to become what it is today.
4) Even Day-to-Day Activities Seem Adventurous

You will most certainly have fun exploring the magnificent landscapes and ancient ruins of the country. But what is also unique is that the day-to-day things to do in Vietnam - be it eating dinner at the side of a street or exploring the old city quarter - also seem adventurous. One of the most recommended fun activities is to ride a rented motorbike around the country for the most enjoyable travel experience.
5) A Shopping Lover's Paradise

For those appreciate fine arts and unique creations, shopping in Vietnam will be a lovely treat. From handcrafted jewelry to interesting souvenirs, the variety of things to buy are endless. Plenty of massive shopping malls are also available in the bigger cities selling high-end brands to electronics to just about anything you need.
6) Meets Requirements of Muslim Travelers

When you travel to most of the cities which feature top attractions in Vietnam such as in Ho Chi Minh, you will find that there are a number of good quality eateries which serve Halal food in Vietnam. Also there are many mosques in Vietnam located across the country, of which the largest mosque was opened recently in 2006 with aid from Saudi Arabia.
If you are planning to travel to Vietnam, HalalTrip offers useful information for Muslim travelers on where to find facilities such as mosques and Halal food. You may check out some of our guides for more information.