If you visit
South Korea
during the
Seoul
winter, you will soon find numerous activities and sport to enjoy while being surrounded by the snow. This is why you should not miss out on the
winter sports
in South Korea while on
vacation
- the best places to visit in Korea during winter are the ski resort, theme parks, and ice skating rinks.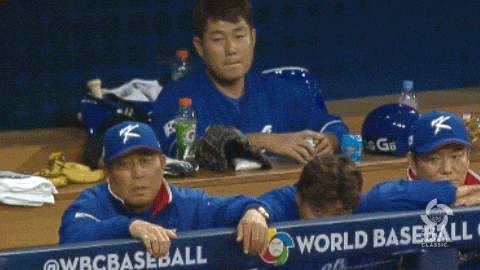 Credits - giphy.org
1. Skiing


Picture Credit - www.blogs.adobe.com

A winter vacation in Korea is not complete without attempting to scale some of the slopes at the popular ski resorts in South Korea. Skiing down a mountain slope is a thrilling experience - ideal for an adrenaline rush. A great guide to skiing and snowboarding in South Korea should include a visit to some top spots. Places such as Yongpyong Resort and High1 are ideal for first-time skiers and experts alike with a variety of skiing slopes in a snow-filled landscape. If you need perfect the art of
skiing
, Phoenix Park is well-known for having group lessons for complete beginners.
2. Snow Boarding


Picture Credit - www.fstoppers.com

Snowboarding
is among the top winter sports in South Korea that is ideal if you are looking for something adventurous during your next winter holiday. You can test out your snowboarding skills at most of the popular ski resorts mentioned earlier for skiing– and places such as Alpensia Ski Resort and Elysian Gangchon Ski Resort are great too. Phoenix Park also provides snowboarding lessons, which is a thrilling group activity to try out during Korea winter travel. South Korea has an excellent range of slopes which are perfect for snowboarding and beginners can easily take their pick from less challenging areas.
3. Ice Skating
Picture Credit - www.angelagzowski.com
What could be more fun than going
ice skating
with your friends during winter? Ice skating across the glittering, frozen ice rinks is one of the best parts of a winter vacation in Korea – and all you need to do is rent some skates. Ice skating is one of the popular winter sports in South Korea and there are numerous spots that you should check out – such as the Lotte World indoor skating rink and the outdoor option at Seoul Plaza which is beautifully lit during Christmas time. The ice rinks at the Grand Hyatt in Itaewon and Songpa-gu's Olympic Park are worth checking out too.
4. Sledding


Picture Credit - www.sarahiltonphotography.com

Going
sledding
is among the fun things to do in Korea's colder months – where you get to zoom down a snowy hill at high speed. The popular Snow Buster at the Everland theme park is one of the best spots for sledding complete with a tube lift to take you to the hilltop – and there are three slopes of varying levels to choose from once you get your sled. Seolland Sledding Hills also has separate sledding slopes for children and adults - an outing like this would be quite exciting for a family trip too.
5. Winter Hiking


Picture Credit - www.today.com

The best places to visit in Korea during winter is where you can experience nature's beauty in the form of breathtaking snowy landscapes.
Hiking
is one of the best outdoor winter sports in South Korea that can be quite adventurous when scaling the mountain range. The highest peak in Jeju Island is Mt. Halla and there are several hiking routes to take for beginners and experts that promise a gorgeous ocean scenery. Do take a hike up Mt. Taebaek, which is great for novices and will reward you with an impressive view of Yongdam Pond and Yeongjeong.
There is no doubt that you can have an exciting time with these adventurous things to do in Korea's colder months - so do squeeze some winter sports into your
holiday
.