The COVID-19 situation has resulted in a travel ban in some countries. Usually, around this time of the year, many people would have planned for their next holiday! Given the situation currently, we can only plan for our next trip once the situation gets better.
But hey, planning for a trip can be exciting too! And if you are still struggling to decide which destination you should go to once it is safe to travel again, then we recommend Japan! I, myself, have my destination set for Japan next, and if you do too, then great! Japan has always been one of the popular destinations amongst tourists especially with the increasing Muslim-friendly services here.
Here are 12 reasons why Japan should be your next destination after the Covid-19 pandemic!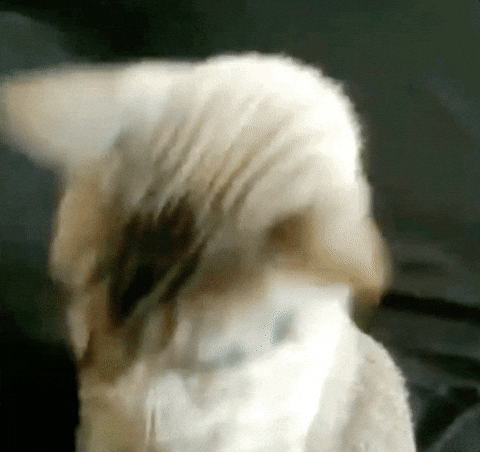 Also Read: Looking For Accommodation? Bunk in These 7 Muslim-Friendly Ryokans in Japan!


1. Natural Wonders of Japan
Image Credit: Walter Mario Stein on Unsplash
Japan is not all about city life. Apart from all the modernity and advanced technology tagged to its image, Japan holds an incredible natural landscape. We can never forget about the iconic Mount Fuji when it comes to the natural landscape in Japan. Who can also forget Arashiyama's Bamboo Forest, one of the must-visit places when you are in Osaka or Kyoto area. There are so many other incredible natural wonders in Japan that you should check out! Fit them in your itinerary and get awestruck by the view!

2. Rich Culture and Tradition
Image Credit: Aya Salman on Unsplash
The culture in Japan has evolved throughout the years. But walk down some streets and alleys in Japan, and you can still see the traditional elements. Japan, to me, is a fusion of traditional and modernity. Apart from being picturesque, there are so many things to see and learn in Japan. Japan's popular culture has brought about global recognition, such as anime and manga. Not to forget traditional art appreciation like Japanese painting, calligraphy, and Ikebana (Japanese flower arrangement). I have always been interested in Kimono, not only from the way of wearing one but also from the prints and textiles. It is a great experience to don one too! Japan's rich culture and tradition is definitely one of the reasons why you should visit the country if you haven't!


3. Halal Food
Image Credit: Helga Christina on Unsplash
Often, I was asked this question from my peers: "Is it easy to find Halal food in Japan?" Let me assure you that it is, and it has gotten better! Comparing my trip in 2013 to the recent ones in 2019, sourcing for Halal food has gotten easier. The food industry in Japan has embraced Halal gastronomy and it will continue to grow in the nearest future. The best thing about traveling is trying local delicacies and food. Think about the authentic taste of Sushi, Ramen and Udon. This should be one of the reasons to get you excited to explore Japan!
For more information on where you can locate Halal food in Japan, you can refer to this.

4. Transportation
Image Credit: Ian Matyssik on Unsplash
You must have heard about how accurate and efficient Japan's transportation is. And this is always true. The only time I had to wait for the train to arrive was due to a snowstorm and an accident during my previous visit. The accurate and "on-time" transportation timings really help in planning for your trip. Also, Japan is highly accessible; it is easy to get from one place to another via public transportation. Which gets me to my next point. Japan's railway system might be intimidating and confusing to many. With so many lines, different train companies, and different train categories, it can be overwhelming at times.
We suggest proper planning and if possible, prepare your Google maps for ease! I myself feel the need to rely on Google Maps all the time as it helps in determining the platform number, train line, and category. Either way, it will be a great adventure and experience for you!


5. Entertainment
Image Credit: Megan McClain on Unsplash
If you are in a J-pop fandom, it is likely for you to travel to and fro Japan to watch concerts of your favorite groups. Even for fans of Japanese Anime, traveling to Japan is like a dream come true. Take, for example, Akihabara, a town in Tokyo, which is filled with various products of Japanese popular culture; you will have endless choices of merchandise and goods to choose from. For all of you fans of the Pokémon franchise, don't forget to visit the Pokémon centers of Tokyo here! And it is definitely way cheaper to buy it straight from the country of origin.
Other than that, Japan is also home to the popular Studio Ghibli. If you are a fan of these classic Japanese animation films, don't miss out on the Studio Ghibli museum in Mitaka! My advice? Just make sure you have enough baggage weight to bring back all of these goods!

6. Accommodation
Image Credit: Jack Zhang on Unsplash
Japan has various kinds of accommodation available for all types of travelers. Capsule hotel was first developed in Japan, and its concept has been adopted in other countries. Apart from hostels and hotels, you can always opt for apartments. I remember how Airbnb wasn't vastly used back then, and there tend to be some mishaps. As most rental apartments need to be registered under the Japanese Government, it's relatively easier to trust booking accommodations through Airbnb nowadays. The most exciting part is, you can try living among the locals while booking accommodation via Airbnb.
If these still don't excite you, why not stay in a traditional Japanese tatami house or Ryokans (Traditional Japanese Inns)? These accommodations offer you the full traditional Japanese experience of relaxation and most importantly, there are some Ryokans that provide Muslim-friendly services in Japan! What an experience it will be!



7. Top Cities to Visit
Image Credit: Alexander Smagin on Unsplash
Each city in Japan has its own uniqueness, bringing about endless choices to explore. Top destinations like Tokyo and Osaka no longer needs an introduction. If you need a break from Tokyo, you can always visit Hakone, which is famous for its hot spring and scenic view. Sapporo, the capital city of Hokkaido, is popular for its snow festival held annually in February. Or visit Hiroshima, one of the historical cities in Japan. Whichever city you decided to visit, it will definitely be a great one!

Also Read: The Best Muslim-Friendly Destinations in Japan


8. Japan's Four Seasons
For someone who is born and raised in a country with no seasonal change, I am always looking forward to traveling to countries with the four different seasons. Japan has a remarkable view and exciting activities to do all seasons. It is known to be one of the best destinations to view cherry blossoms in spring. But it does not stop there. Christmas is always magical in Japan with lightings and illuminations during winter.
Meanwhile, you can catch festivals in summer like the Matsuri festivals and witness the trees turn into pretty shades of orange and yellow foliage as it approaches autumn. Are you tempted to visit Japan yet?

9. Amusement Parks
Image Credit: Ester Marie Doysabas on Unsplash
Homed to renowned Universal Studio Japan and Disneyland, this should be one of the reasons to travel to Japan! Most travelers would have this in their bucket list as both of these amusement parks are popular tourist attractions! These theme parks are also places where you can get souvenirs for your loved ones! Don't forget to put on those cute Disney Ears Hats and headbands before making your way to Disneyland!
Either you are jumping on the bandwagon as a tourist, or you just want to have some fun, you will make great memories here!


10. Convenience Store (Konbini)
Image Credit: Joan Tran on Unsplash
If there's one thing that should excite you to travel to Japan, it's the convenience store, also known as Konbini! It's not only 7-11 chains that you can find here, but there are also Family Mart, Lawson and Sunkus. Unlike the supermarket, they are opened 24/7 and don't be surprised to find one at almost every location.
Your choices here are not limited to food and drinks; you can also find everyday items like cosmetics, toiletries, and stationeries. They also provide services like ATM machines, photocopy and printing services and ticketing machines for various activities like concerts and amusement parks. And did I mention that it is the best place to go to if you are lost? Apart from refreshing yourself, you can also ask the shopkeeper for directions as they tend to have a map around the area and may be able to help you.


11. 100yen Shops
Image Credit: Hamish Duncan on Unsplash
Dare I say this is one of the best places to shop for anything? Even if it's necessary or not! You can find various items here like household products and craft items. Each store holds different products, so if you're lucky, you might find some hidden gem somewhere.
There are also other chains like 3coins and the renowned Daiso, which is always crowded given its popularity amongst tourists. I can spend hours going from aisle to aisle browsing items and trust me, it's the best place to get souvenirs too! If you are lucky enough, you can even find Japan-made products which make great souvenirs to take home for your family and friends.


12. A Safe Country
Image Credit: Lilian Luk on Unsplash
Japan is known for being a generally safe country. As it is one of the safest countries in the world, there should be fewer things to worry about and you could walk around the cities with ease, even at night. Nonetheless, even though Japan is known for its low crime rate, this doesn't mean that we can be too comfortable as a tourist. Travel safety still applies, and it should always be our top priority.
Also Read: 10 Main Shopping Enclaves in Shibuya - Japan!


Japan is worth visiting at least once in your lifetime. There are so many things to do and see, be it solo, with friends or with your family. I am sure these 12 reasons will get you all excited to choose Japan as your next destination after the Covid-19 pandemic because it sure does for me (again!).