Halal Trip's Review of Legoland Malaysia
Visiting Legoland Malaysia is one of the best things to do in Johor Bahru for 2017! As Malaysia's first international theme park in Johor Bahru, you will find plenty of activities just for you.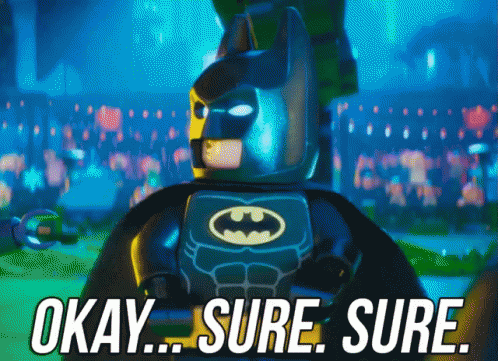 Credit - Giphy.com

When to Visit?
Pick a weekday to visit the theme park if you can - as it can get way too crowded during the weekends and you might end up standing in line for hours. Also, check the weather forecast; although you will still have plenty of things to do near LEGOLAND Malaysia even if it rains.
Tip for Visiting with Kids!
The park is stroller-friendly, so you can bring your own stroller or even rent one once inside. Most rides allow children who are taller than 110 cm to ride. Unlike many other theme parks, there are quite a few options for kids even as young as three years old!
Top Things To Do at Legoland Malaysia – Thrilling Rides & Awe-Inspiring Attractions
1. Interactive LEGO Games
Right at the beginning of Legoland Malaysia is the 'Build & Test' area where you get to build anything you can imagine: a car, a house, a dinosaur. And then you get to test them out as your heart desires.
2. Attractions at Legoland Malaysia
Always wanted to visit the Taj Mahal, the Forbidden City and Great Wall of China? Here's your chance to see them and many other famous destinations from all around the world… in LEGO form of course!
3. The LEGO Movie 4D A New Adventure
Wind, water, smoke, and lights bring your favorite LEGO Movie characters to life!
4. Ninjago Ride
Ninjago is a 4D interactive ride, where you and your friends get to roleplay as ninjas, trying to hit targets to score points as your ride moves through different scenes.
5. Land of Adventure
Awesome rides and attractions take you back to the times of pharaohs and dinosaurs, like the Dino Island, The Lost Kingdom, and many more! Are you ready for the adventure?
6. LEGO Academy & LEGO Mindstorms
Got a budding scientist on your hand? Enroll them at the LEGO Academy for fun educational workshops, or bring them over to LEGO Mindstorms where creative workshops are conducted in building and testing robots.
7. Aquazone Wave Racers
Have a bit of splashy fun as you race the waves and spin around. Watch out for water bombs, and get ready to get wet!
8. Project X
Are you a rollercoaster junkie? Then get ready to scream on this crazy, awesome 18-meter-high ride! Definitely one of the best things to do in Johor Bahru in 2018!

Halal Food at Legoland Malaysia

Legoland Malaysia has assured that all food sold on the premises are Halal-certified. Finding Halal food should not be a problem as Malaysia is a largely Muslim-populated country, and all restaurants, like the Brick Cafe, Beach Grill, and Asian Deli, use Halal-certified ingredients.
Prayer Facilities at Legoland Malaysia

There are 2 prayer rooms or 'Suraus', around the park for Muslims to pray that are spacious and clean. Visitors may head there for prayers.
For more information on your Halal travel to Johor Bahru, download the Halaltrip Islamic Travel App to find locations of halal restaurants and mosques near you.
Also, check out our travel blog for articles on Johor Bahru such as 27 Halal Cafes in Johor Bahru You Have to Go To.