Imagine the juicy marinated meat sizzle on the grill and it goes pssssssssssst.
Korean Barbecue peeps ARE YOU READY?
We are so excited to hear that the Korean Barbecue outlet, HansSik, at Clementi Mall is now Halal-Certified by MUIS!
Credit: HansSik
Time to treat yourself to a Korean barbeque or Gogigui (meat roast) feast without worrying about its halal status! Formerly known as Ssiksin, the now-rebranded HanSsik offers you an authentic Korean barbecue dining experience with a fully Halal Certified menu. The best part is, each table has a built-in grilling pit for all meats and vegetables, looking exactly like the ones in Seoul!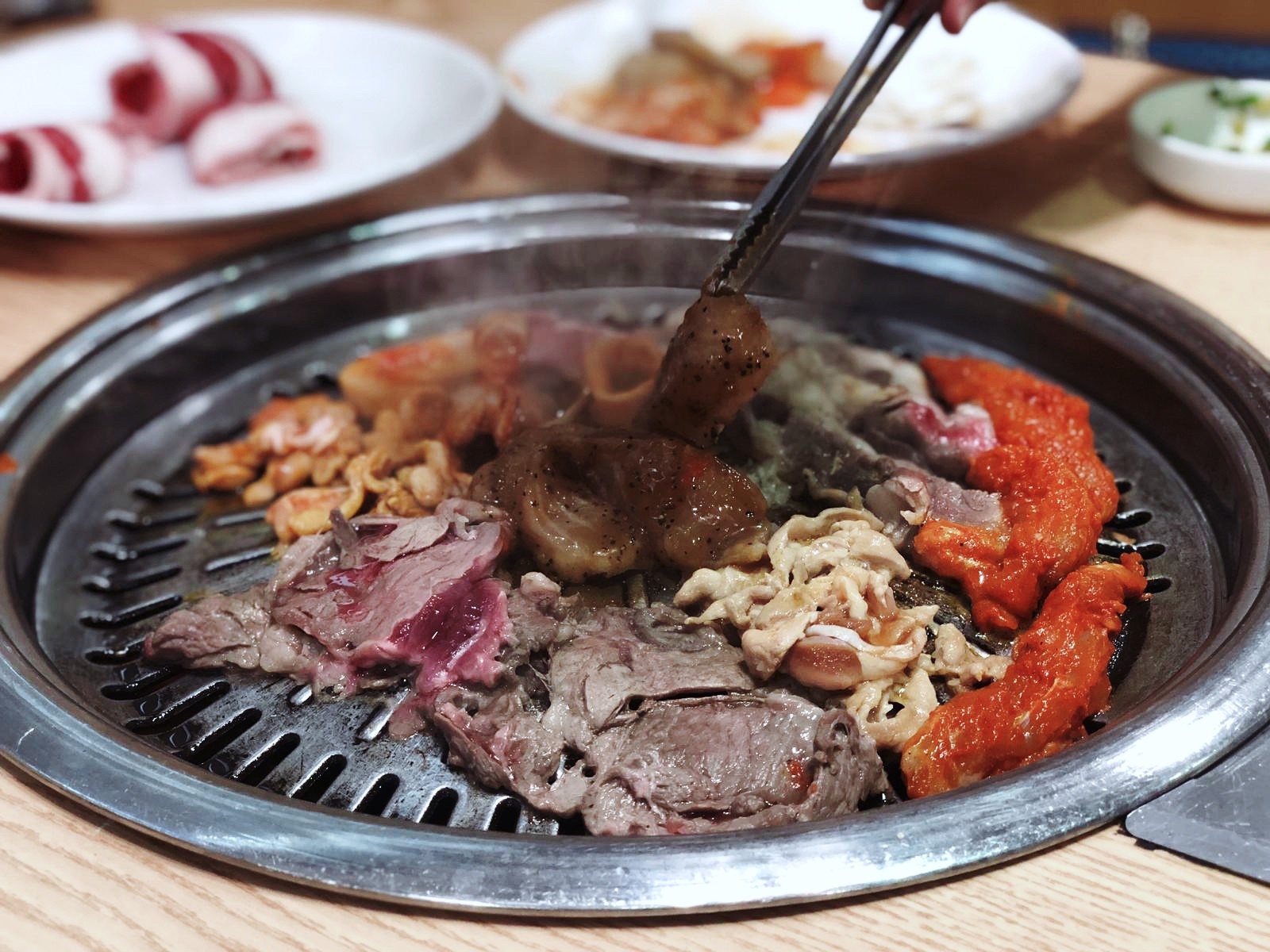 Credit: HansSik
At this All-You-Can-Eat Korean Grill Barbeque restaurant, you'll find a spread of 10 to 12 different types of signature marinated meats prepared with fresh ingredients. Each item on the menu is specially curated by a team of Korean chefs, serving you the authentic taste of Korean barbecue.
Credit: HansSik
Get ready your grilling skills and dig into their all-day menu which includes beef bulgogi, marinated chicken, spicy octopus and a whole array of seafood options. Bonus! If you dine in for dinner, you can expect a premium selection of meat cuts featuring marinated ribeye, beef short ribs as well as prawns on top of the existing buffet line. Daebak!
Credit: HansSik
And let's talk about their dips! Creamy cheese dips (with an additional $3++)? Wow. To go along with your meat, don't forget your free flow of side dishes such as radish pickles, onion sauce, green chilli, enoki mushrooms, tomatoes, kimchi and many more!
Now that HansSik is Halal Certified and looks exactly like the Korean barbecue outlets in Seoul, we can totally imagine ourselves in a K-Drama! Jjang!
Address: 3155 Commonwealth Avenue West, #05-17/18 The Clementi Mall, Singapore 129588
Opening Hours: 11.30AM to 10PM (Mon-Fri)
11.30AM to 10.30PM (Sat & Sun)
Price: Lunch
Mondays to Fridays (11.30PM to 4.30PM)
$15.90++ (Adult) | $9.90++ (Child)
Saturdays & Sundays, Public Holiday (11.30AM to 4.30PM)
$25.90 ++ (Adult) | $15.90 (Child)

Dinner
Mondays to Thursdays (5.30PM to 10PM)
$24.90++ (Adult) | $15.90 ++ (Child
Fridays & Saturdays, Eve of Public Holiday (5PM to 10.30PM)
$25.90 ++ (Adult) | $15.90 (Child)
Sundays & Public Holiday (5PM to 10PM)
$25.90 ++ (Adult) | $15.90 (Child)