As the birthplace of one of the greatest civilizations in human history, Egypt is home to many amazing man-made wonders that have stood the test of time. But as you travel to Egypt there are much more treasures waiting to be uncovered. Among the top-rated tourist attractions in Egypt, there are several Egyptian natural attractions that you should also not miss out on. Read on to learn more about these natural beauty spots in Egypt so you can plan a visit to some or all of them during your Halal trip to Egypt.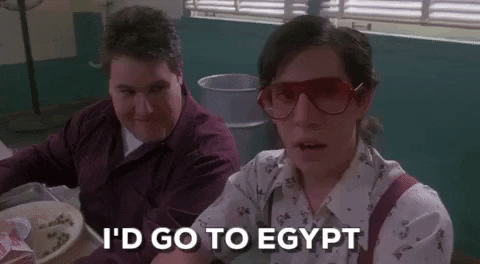 Credit - giphy.com
Nile River and Nile Islands
Probably one of the most talked about Egyptian natural attractions is the world-famous Nile River. Stretching over 6800 kilometres the banks of the river Nile played a very important role during the establishment of ancient civilizations. Tours along the river Nile are available in various Egypt tour packages. So if you can be a part of such a tour it would be a truly remarkable experience to witness one of the most iconic natural watercourses in the world. As you travel along the banks of the River Nile you will also be able to witness several islands scattered here are there. While they are held by various governorates in Egypt, they are considered to be important nature reserves. These natural beauty spots in Egypt are home to various aquatic and plant species that live in harmony in the unique ecosystems created by nature.
Siwa Oasis
Picture credit - commons.wikimedia.org
Hidden away in the midst of the vast desert area is another of the breathtaking places you must-see in Egypt, the Siwa Oasis. Surrounded by desert sand dunes, the oasis boasts of a fertile area with many agriculturally important vegetation like palm and olive trees. This is a perfect site to spend hours of your Muslim travel to Egypt as there are many wonderful attractions in Egypt like the natural spring known as Cleopatra's bath and the picturesque Fatnas Island that also features some cooling natural springs.
Wadi El Hitan
Picture credit - commons.wikimedia.org
The Wadi El Hitan is also known as the Whales Valley is one of the top places to visit in Cairo. The site is known for its immense paleontological value as hundreds of fossils of earliest forms of whales have been uncovered beneath the sands. The valley is located in the Fayoum Oasis about 150 km south of Cairo. Apart from the fossilized mammals, the desert is home to many other animal species like white deer, red fox, several reptiles and birds, and also bubbling natural springs that provide water for the sustenance of life in the region.
Marsa Alam
Marsa Alam is a town located towards the southeastern part of Egypt that overlooks the Red Sea. The beach area is one of the most beautiful places in Egypt and therefore should most certainly be a part of your holiday. The beautiful palm fringed beaches are perfect to relax with friends and family but be sure to take your sunglasses, sunscreen and total beach protection kit along to protect yourself from the strong rays of the sun. You can even dive to the depths of the ocean to witness the beauty of marine wildlife including sea turtles, crocodile fish and octopuses.
Saint Catherine National Park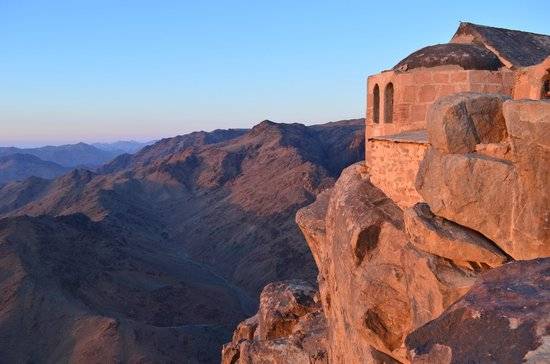 Picture credit - www.tripadvisor.com.sg
The Saint Catherine National Park is a protected area that surrounds the highest mountain of Egypt Mount Catherine. The site has also been listed as a UNESCO World Heritage site owing to its rare mountainous and desert ecosystem which acts as a biodiversity hotspot for various plant and animal species. This is one of the places in Egypt you must visit in 2017 as there are many other top-rated tourist attractions in Egypt like Mount Sinai, Ras Mohammed National Park coastal reserve, St. Catherine's Monastery and Egypt Sandboarding points located nearby.