Alright! So this is Part 2 of the Muslim Travel Guide to Russia. If you haven't seen the World Cup 2018: We've Got Just The Deets For Your Trip To Russia This Season Part 1 article, go check it out now! Then come back!
6. Rostov-on-Don

Picture Credit: Rostov-on-don Guide 2018
What You Need To Know

Rostov-on-Don is slightly warmer than the other cities so sunscreen, sunglasses and hats are advisable.


Sights To See


Picture Credit: Pinterest
H2O Aquapark is the biggest water park in the city and is definitely great value for money. In addition to pools and slides, they also have a spa area where you can have a fancy ethnic bath – Russian, Roman, Turkish, Austrian, Scandinavian, salt bath, and many more – as well as cafés to take a breather and get a shot of caffeine.
KidBurg allows children a peek into the life of an adult by letting them try different professions all in one area. It piques their interest, gives them responsibility and lets them play at real life. They will be occupied for hours here!
Don River rafting is a beautiful way to see the city and life around its banks as well as put those arms to work. There are a dozen rafting routes to choose from, the standard one taking 5 days. Before the journey, travellers will be assisted in picking their equipment and gear.
Schepkinsky Forest is best explored on bicycle. It has a peaceful setting that lets you be one with nature, and if you're lucky, you might spot some wildlife like wild ducks, pheasants, hares, foxes and wild boars.


Halal Food
Country Chicken

Picture Credit - Euro Gunzel
Note that this restaurant seves beer.

Cuisine: Fast food, burgers, chicken, wraps
Address:Prospekt Siversa, 1А, Rostov, Rostovskaya oblast', Russia, 344082
Operating Hours: 8AM to 10PM (Everyday)
Contact: +7 918 513-51-35


Prayer Facilities
Rostov-on-don Cathedral Mosque

Picture Credit: Russia For Me

Address: Russia, Rostov-on-Don, Furmanovskaya Ulitsa, 131
Contact: 8(863)264-05-20, 8 (863) 264-31-11
Website: islam-rostov.ru


Transportation


Picture Credit: Railway Gazette
Cabs, buses, marshrutkas and trolleybuses can take you from the airport around town, while buses and marshrutkas are your best bet around the city, the tram and trolleybus might be a cheaper option. You can also use the electric train to get about as it covers the entire city including the suburbs, with the exception of the northern side.


7. Kazan

What You Need To Know
Kazan is no stranger to international sports. The city has hosted four different international sporting events prior to FIFA. It is the perfect multi-ethnic pot housing Muslims, Christians and Jews in harmony. This compatibility attracts tourists to all the festivals celebrated here as the happiest city in Russia.


Sights To See

Kazan Kremlin is a UNESCO World Heritage site and a symbol of the city. Built in the 16th century on the ruins of a fortress, it houses the Kul Sharif mosque as well as the Christian Orthodox Annunciation Cathedral nearby. Immerse yourself in history taking in the Taynitskaya Towers, Museum of Islamic Cultural, the Governor's and Artillery Courtyards, and the remains of the khan palace, mosque and tombs of the Kazan khans. The Kremlin also offers spectacular views of the rivers Volga and Kazanka.
The Kul Sharif Mosque requires a visit in itself. Burnt to the ground in 1552, the new structure took eight years to build – from 1997 to 2005. It has a stunning structure and the monsque shows an insight into Islamic architecture. Not just a place to pray, the mosque also houses the Islamic Culture Museum.
The Islamic Cultural Museum features the Islamic religion, going back more than 1000 years ago. Visitors are educated about the religion and women's struggles in the area. Visitors are allowed to interact with the Holy Qur'an – especially the self-flipping one – which gives them more insight into the sacred text, and can see versions of the manuscript as well. Another place you should visit is the Suyumbike Tower. The tower is as iconic to Kazan as the Eiffel Tower is to Paris or the Tower of London.
Ideal for families with children, the Kazan Circus and the Forsazh Karting Centre are two places you should definitely visit. The Kazan Circus is not just a circus, it is also a school for children who want to learn circus acts. Four of its alumni participate in Cirque du Soleil which speaks for itself when it comes to standard.
Halal Food
SofraKebab (aka Kebabso)

Picture Credit: Kebab Sofra

Cuisine: Turkish
Address: Ul. Chistopol, 61 A, / tel. 203-34-34
Ul. Bauman 51 TC GUM (3rd floor) / tel. 248-69-55
Ul.Prospekt Pobedy 91 Shopping Center Yuzhny (2nd floor) / tel. 248-69-56
Ul. Etc. Yamasheva, d. 97 TC "XL" (4th floor) / tel. 239-36-16
Contact: 203-34-34, 89274777481
Website: kebabsofra.ru
Pizza House

Picture Credit: Pizza Kazan

Address: Russia, Kazan, prospekt Ibragimova, 61
Contact: +7 (843) 212-22-10 / +7 (843) 523-47-77
Website: pizzakazan.com
Roll-House

Picture Credit: Halal Eda

Address: Russia, Kazan, Gvardeyskaya ulitsa, 42
Tel: +7 (927) 039-10-59, +7 (843) 258-58-18
Website: www.roll-house.ru
SushiShok

Picture Credit: Sushi Shok

Address: Chistopolskaya ulitsa 55, Kazan, Republic of Tatarstan, Russia, 420124
Operating Hours: 10AM to 11PM
Chak-Chak

Picture Credit: The Global Hobos

Cuisine: Tatar family cafe
Address: Bauman St, 7/10, Kazan, Respublika Tatarstan, Russia, 420111
Tel.: +7 843 292-51-41
Operating hours: 9AM to 9PM
Tatarskaya Usabda

Picture Credit: Deborah Norman Soprano

Cuisine: Tatar and European cuisine
Address: Russia, Republic of Tatarstan, Kazan, ul. Shigabutdin Mardjani, 8
Tel.: +7 (987) 225-04-33
Operating hours: 11AM to 12AM
Website: tatusadba.ru
Vkontakte | Facebook | Instagram
Dom Tatarskoi Kulinarii

Picture Credit: House Of Tatar Cooking

Cuisine: Tatar
Address: Bauman St, 31/12, Kazan, Respublika Tatarstan, Russia, 420111
Opening Hours: 11AM to 11PM
Tel. : +7 (843) 292-70-70 / +7 (987) 297-77-29
Website: www.domtk.com

Prayer Facilities
Qolşärif Mosque

Picture Credit: Photo by Daniil Silantev on Unsplash
Kazan is home to the most mosques in a Russian city so you don't have a problem when looking for a place to pray. Qolşärif Mosque was one of the largest mosques in Russia and Europe at the time of its construction. Äcem Mosque, Anniversary Mosque, Bornay Mosque, Bulgar Mosque, Iske Tash Mosque, Märcani Mosque, Nurulla Mosque and Sultan Mosque making it nine prayer places in total.


Transportation


Picture Credit: Rusmania
You can take the bus or Aeroexpress train from one of the finest airports in Europe, but note that the Aeroexpress timings are rather far apart. The bus is the most convenient way to travel as it covers the entire city, but trolleybuses, electric trains, commuter trains and the tram are also options. You can also take a riverboat to get about or simply for sightseeing purposes. Anytime other than a Sunday evening is better as it is most crowded at that time.


8. Ekaterinburg

Picture Credit: Audley Travel
What You Need To Know
Also known as Yekaterinburg, the city is known to produce rain frequently so carry an umbrella. It is named one of twelve ideal cities by UNESCO which perfectly mirrors its natural treasure trove of oil, gas, gold mines, and Europe's largest emerald deposit. Downtown Ekaterinburg is surrounded by woodland parks that turn into forests at the edge of the city.


Sights To See


Picture Credit: Welcome 2018
Mayakovsky Central Park of Culture and Leisure hosts concerts and cuisine festivals in the summer, and has a railway for children and amusement rides to keep them busy. The scenic beauty makes for a lovely picnic spot.
Kharitonov Garden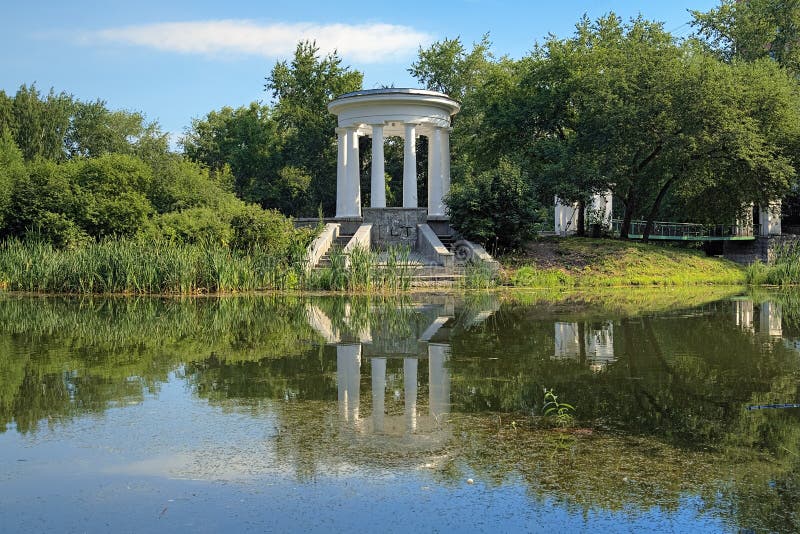 Kharitonov Garden is a beautiful place to take a walk and appreciate nature. A pond lies at the centre of the garden with an artificial island in the middle of the pond, a suspension bridge connecting the garden to the island. A great place to stroll and take pictures to fill your Instagram feed!
Dzerzhinsky Club Building or Urals History and Archaeology Museum is worth a visit even if you are not a fan of history. What is most appealing is the spiral staircase inside the building with its vertical windows that is built anti-clockwise and makes for great pictures. In the centre of the staircase from the roof is a five-point star that can be seen if you look up while climbing.


Halal Food
Address: Ekaterinburg, Avenue of Cosmonauts, 102к1
Opening Hours:

8AM to 11PM

Café at the Ramazan Mosque

Address: Dimitrova street, 15, Yekaterinburg, Sverdlovsk oblast, Russia, 620010
Opening Hours:

10AM to 11PM

Halal Café on the Minometchikov

Address: Ulitsa Minometchikov, 1 korpus 1, Yekaterinburg, Sverdlovskaya oblast', Rossiya, 620050
Prayer Facilities
Address: Prospekt Kosmonavtov, 182, Ekaterinburg, Sverdlovsk oblast, Russia, 620058

Address: Voronezhskiy pereulok, 34, Yekaterinburg, Sverdlovsk oblast, Russia, 620146
Address:

Dimitrova, 15

,

Yekaterinburg 620010,

Russia


Transportation


Picture Credit: Pinterest
The tram, trolleybus and bus routes cover the entire downtown area with only buses and marshrutkas reaching the outskirts. You can also use the electric train or metro to get about.


9. Sochi

Picture Credit: Yachting Lifestyle 365

What You Need To Know
Sochi is not just a city, but a whole region. Greater Sochi consists of mountains and coastal villages that lay by the sea, and due to the excellent infrastructure, connecting it to the rest of the region. Sochi has hosted plenty of summer and winter games in the past three years, allowing the city to develop beautifully. It also offers a range of gastronomical delights.


Sights To See
Agura Waterfall

Picture Credit: Sochi
If you're looking for a peaceful trip, head to Sochi's waterfalls. Agura Waterfall is the most popular, with Orekhovsky Waterfall and Zmeykovskiye Waterfall stunning beauties too.
Sochi Park

Picture Credit: Sochi Park
Sochi Park is Russia's version of Disneyland. Compared to international standards, it is pretty small, but according to Russian standards, it is fantastic. Children will be occupied with the rides offered. The fact that the Black Sea is 3 minutes away means you can enjoy a glorious sunset at the end.
Sochi Discovery World Aquarium takes up 6000 square metres and holds up to 5 million litres of water spread across 30 aquariums. Take your family and yourselves to another world and discover the weird and wonderful things that share our planet.


Halal restaurants
Address: Ostrovskogo str, 27/2, Central Sochi
Contact:

89181241919


Opening Hours: 10AM to 2AM
Address: Street Makarenko, 32, Sochi, Krasnodar Krai, Russia
Contact: 89631614309
Opening Hours: 9AM to 12AM
Address: Novaya Zarya str., 7, Sochi, Krasnodar Krai, Russia
Contact: 89284597522
Opening Hours: 10AM to 10PM
Address: Donskaya str, 3, Sochi
Contact: +7-862-291-2425
Opening Hours: 10AM to 11PM
Prayer Facilities
Tkhagapsh Mosque

Picture Credit: Welcome 2018
Address: Rovnaya Ulitsa, 30, Tkhagapsh Village, Lazarevskoye District


Transportation


Picture Credit: Russian Rail
High-speed electric trains, also called Lastochka trains, are the most affordable way to travel between the districts of Sochi quickly. Since they stop at major districts only, they might skip a few stops so be sure to enquire about that beforehand. Since there are no trolleybuses, tram or metro lines in Sochi due to the mountainous terrain, bus and marshrutka are the only way to get about. Since the marshrutkas follow a fixed route too, ask the driver if he can stop where you need to get off as it is not allowed to stop at some places.


10. Saint Petersburg



What You Need To Know
Saint Petersburg's weather has a mind of its own, so even though the days are generally cooler in the summer, rains and wind are unpredictable. Come prepared with sunscreen, sunglasses, a jacket, umbrella, and shoes fit for the rain.
The second largest city in Russia maintains a vintage look which makes it a delight to walk through, and is called the cultural capital of Russia with its plentiful offerings of art, history and more.
It was also known to be the best destination for tourism in Europe in 2016, and its nearly 100 water bodies are just a tip of the iceberg of what Saint Petersburg has to offer.


Sights To See
Nevsky Prospekt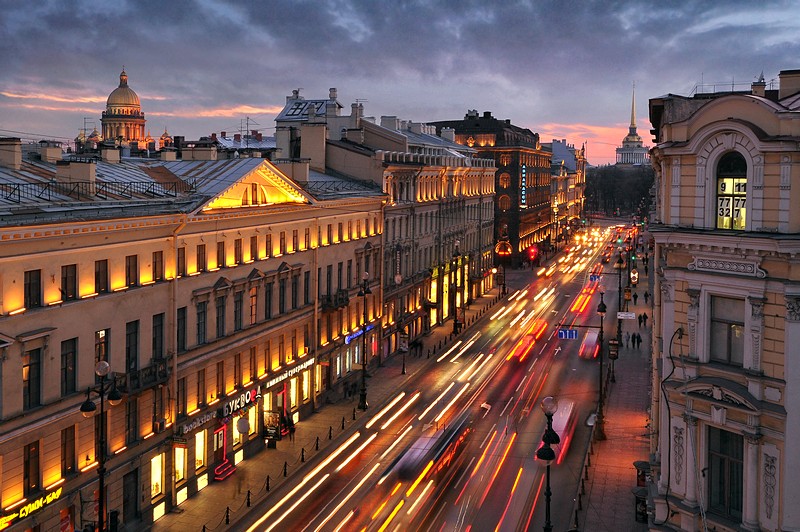 Picture Credit: Saint Petersburg
If you want to get a taste of Saint Petersburg, just stroll along Nevsky Prospekt. It is the main street of Saint Petersburg and was planned to be the beginning of the road to Nizhny Novgorod and Moscow. The hub of the city now, most of its life happens right off the Prospekt. People sporting the latest fashion, expensive cars, shopping stores, aged architecture, music and culture are all melded here to be enjoyed.
State Russian Museum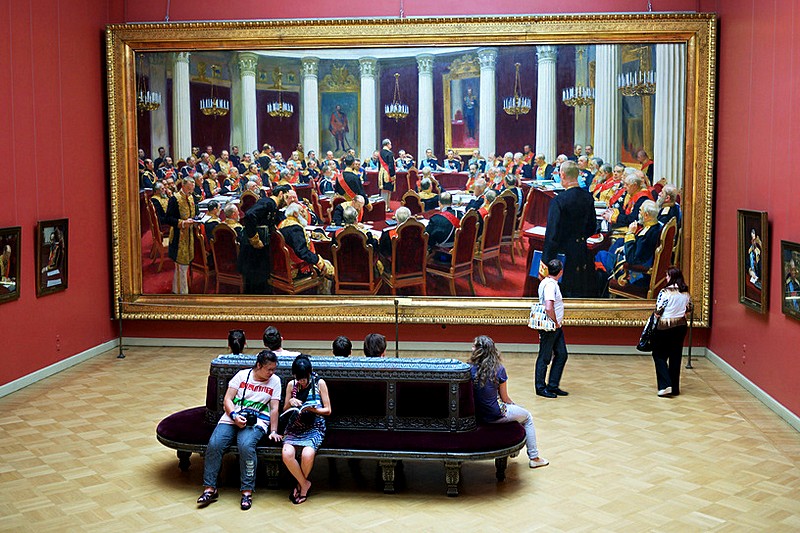 Picture Credit: Saint Petersburg
Walking along the Nevsky Prospekt will give you an insight to Saint Petersburg's history and bring you to many buildings that have remained that way for centuries. Kotomin House, Stroganov Palace which is now a branch of the Russian Museum, Mertens Trade House, St Peter's School – also known as Petrischule – who had a famous architect and composer amongst its graduates, and the Meteorological Weather Pavilion are just some of the wonders.
City Duma Tower was a five-tiered tower that was used as fire tower from the 18th century. Colour coded balloons would be hung on a metal frame fastened to its roof so that firefighters would know which parts of the city were on fire.
Eliseyev Emporium was built in 1903 and has all its original fittings and interiors restored, with the detail in aging done to perfection. Walking into it is like walking into another era.

Picture Credit: Welcome 2018
PitStop Chain of Go-Cart Clubs has four outlets in several districts in Saint Petersburg, while Grand Prix Carting Club is also a good option for your go-carting needs.


Halal Food
Address: Sofiyskaya Ulitsa, 54, Sankt-Peterburg, Russia, 192241
Contact: +7 812 380-16-16
Opening Hours: 8AM to 10PM (Mon-Thu), 9AM to 12AM (Fri-Sun)
Address: 19 K 2 Kashirskoe sh 142,

Moscow 115230,

Russia


Contact: +7 495 775-47-44

Address:

Tamanskaya St., 55V

,

Vozrozhdeniye,

Russia


Contact: +7 928 255-55-22
Opening Hours: 9AM to 11.30PM
Address: 52 neberezhnaya kanala Griboyedova, Sankt-Peterburg, Russia 190031
Contact: +7 (952) 353 50 12
Opening Hours: 24/7
Address:

Leninskiy Ave., 125

,

St. Petersburg 198216,

Russia


Contact: +7 812 372-11-21
Address: 31 Mytninskaya Ulitsa, Sankt-Peterburg, Russia 191144
Contact: +7 (921) 977 33 77
Opening Hours: 10AM to 12AM
Address: 13 Malaya Balkanskaya Ulitsa, Sankt-Peterburg, Russia 192281
Contact: +7 (812) 953 50 33
Opening Hours: 11AM to 9PM
Prayer Facilities
Saint Petersburg Mosque

Saint Petersburg Mosque is the only mosque in the city. It was the largest mosque in Europe (not counting Turkey) when it opened in 1913, accommodating up to 5000 worshippers. It is a sight in itself with its beautiful architecture.


Transportation


Picture Credit: St Petersburg Smart Free Tour
Metro stations in St Petersburg are clearly marked with an "M". Announcements are made in Russian while stop signs are marked in Russian and English, so keep your eyes peeled if you take the metro. Marshrutkas can be taken to metro stations and stop on request. Buses, trolleybuses and trams run through the city and have clear designated stops. You can also call a cab to get about.
It is safer to call a taxi or hire them through an app than to hail them off the street. Meteors are the form of river transport that is quite popular with locals and tourists. Boats leave every half hour during the high season and every hour during the low season. Tickets are cheaper when bought as a roundtrip. The bridges across the river open every night so keep that in mind if you are out late. The sight is spectacular, and you can take a boat to get across the river if you need to.


11. Moscow

What You Need To Know
Temperatures in Moscow differ greatly between day and night, so light clothing is advisable with layers for the night. Moscow is the largest city in Russia and the hub for many festivals, exhibitions and fairs to inspire people of all passions – as the capital should be.


Sights To See
Moscow Kremlin

Picture Credit: ArchiGeek
The Moscow Kremlin is the heart of the city and one of Russia's main attractions. A Kremlin is a fortress where life was concentrated in centuries ago, which is why it is home to many historical sites. Explore the Kremlin and learn the history of this capital city. It is also currently the residence of the President of Russia, which is why the public does not have complete access to it.
Tsar Bell

Picture Credit: Sputnik News
The Tsar Bell and Tsar Cannon are two major tourist attractions even though the reason why Empress Anna Ioannovna ordered its making is unsure. The bell weighs 200 tonnes and is 6 metres high and took 18 months to make, in addition to the 2 years it took chisellers to carve a design onto it.
Soon after, a big fire caused it to fall into the pit it was standing on and a large part to break off it, which is where it spent the next 100 years before engineers could figure out how to get it out.
The bell and cannon are purely structures as their size makes it impossible for them to be used. The barrel of the cannon has a diameter of 4 feet, and the cannon balls seen next to it don't actually fit inside.


Halal Food
Address: Ulitsa Arbat, 6/2, Moskva, Russia, 119019
Contact: +7 495 107-91-70
Opening Hours: 10AM to 5AM
Address: ул. Маросейка, 6/8 стр. 1, Moskva, Russia, 101000
Contact: +7 495 624-88-78
Opening Hours: 12PM to 11AM
Address: Glinishchevskiy Pereulok, 3, Moskva, Russia, 125009
Contact: +7 495 692-99-23
Opening Hours: 12PM to 12AM (Sun-Thu), 12PM to 2AM (Fri-Sat)
Address: Kutuzovsky Ave, 2/1, Moskva, Russia, 121248
Contact: +7 499 243-20-20

Address: Мясницкая ул., 11, Moskva, Russia, 101000
Contact: +7 495 646-02-20
Opening Hours: 10AM to 11PM
Prayer Facilities
Moscow Cathedral Mosque and Old Mosque Moscow are the two mosques in the city.


Transportation


Picture Credit: The Atlantic
The Moscow Metro is organised into rings and lines to familiarise yourself with the route before hopping onto a train. Announcements are made in Russian and English to make it easier for tourists to get about. The Monorail is more like a landmark than an actual mode of transport, but you can use your same metro pass to transfer onto the monorail without having to pay extra, as it is a part of the metro. Commuter trains link the major cities or districts in Moscow, while buses, trolleybuses and trams are a better way of getting around in the city.
The 2018 FIFA Russia World Cup makes it the best time to visit this vast country with its varying landscape and rich culture. Check out the World Cup ticket categories, book your tickets, plan a Muslim-friendly trip to Russia, and enjoy the season.
The Muslim population in the country makes for a fairly easy Halal trip to Russia, especially with places like Moscow and Kazan, the latter having plenty of prayer places in Russia that you can locate. You might want to read up on basic cultural ethics and tourist phrases in the local dialect before you travel to Russia.