Are you getting ready for the 2018 FIFA World Cup in Russia? The quadrennial international football tournament, the 2018 FIFA World Cup will be hosted across eleven cities in Russia. Whether you were already planning your next trip to Russia or it's a fairly new addition to your travel list, there's nothing like World Cup fever to accompany you on your travels there.
Plan your Halal tour to Russia, where from the 14th of June to the 15th of July 2018, you can experience the sights, sounds and tastes of Russia in their pleasant summer temperatures of 18 to 23 degrees Celsius. Check World Cup 2018 schedule dates so that you can prepare for travelling between host cities, where intercity buses are the most affordable option with bus rides taking 6-12 hours, or you could travel by train, or by aeroplane.
Read the Ultimate Muslim Traveller's Guide to the 2018 FIFA World Cup Stadiums
5 Interesting Facts about the FIFA World Cup
Here is our ultimate tourist's guide to the 2018 FIFA World Cup host cities, what you can do there besides attend the games, how to get around within the city, how to find mosques and prayer places near you in Russia, and of course, how to find Halal food near you in Russia:


1. Kaliningrad


What You Need To Know
Summer in Kaliningrad is pleasant with temperatures ranging between 15 to 18°C. A light jacket is handy for the occasional rains and general windy climate.


Sights To See
Faraway Kingdom Amusement Centre is an indoor game centre for children whose painted walls take them to another world like the jungle, under the sea or even a princess's palace. They offer video games, video simulators, a creative studio, a cinema and more to keep your child entertained all day.
The Yunost Park is also a great way to see the most scenic part of Kaliningrad from the top of a Ferris wheel. It also has a go-karting centre, a boat station, an Upside-Down house and a labyrinth of mirrors, in addition to great picnic spots. If you are a beach lover, don't miss a chance to check out the Yantarny Town!
Amber Castle Museum is a must-visit as Kaliningrad used to be a major amber mine, and still holds a lot of that history. However, there's a lot more to discover than just the amber mining process at the museum - Amber Lake, formerly known as Walter Mine, used to be an amber mine, and is now an artificial lake. There is a diving centre there where beginners can go for test dives with instructors and view a world that once was – with the mining machinery, railroad tracks and more – now submerged.


Halal Restaurants
The Teahouse Kaliningrad – Tashkent is assured to be Halal by the staff. They currently have 2 branches. They offer main dishes and beverages like soup, kebab, tea and coffee.
Teatralnaya branch

Photo credit - Chaihana

Cuisine: Uzbek
Address: Teatralnaya street, 21, Kaliningrad, Kaliningrad oblast, Russia, 236006
Operating Hours: Sun - Thu 9am to 2am / Friday to Sat - 10am to 6am
Contact: 39 99 39
Website: www.chaihana.me


Ul'yany Branch
Photo credit - Chaihana

Address: Ulitsa Ul'yany Gromovoy, 4А, Konigsberg, Kaliningradskaya oblast', Russia, 236011
Operating Hours: Sun - Thurs 10am to 12am / Friday - Saturday 10am to 2am
Contact: 33-78-82
Website: www.chaihana.me
Prayer facilities
While there is no mosque yet in Kaliningrad, there is a 100, 000 strong Muslim community whose help you should be able to avail yourself of, in locating a place to offer your prayers.


Transportation
Trams are concentrated in the centre of town, while trolleybuses get you to the outskirts. Buses and marshrutkas (minibuses or shuttle taxis) cover the entire city.


2. Volgograd


What you need to know
Bring a hat and sunglasses if you're going to Volgograd, as it can get quite sunny. Volgograd is place with unique ecosystems, so nature lovers will appreciate the protected sanctuary that is home to many species of birds and animals.


Sights to see


The Volga-Akhtuba Catchment Route is an amazingly beautiful nature park that has a microclimate which allows it to breed multiple types of plants, birds and animals. One day is not enough to spend exploring this region, and know that there are still some parts of it that have not been seen by man. There are plenty of campsites for you to truly immerse yourself in its glory and take a breather.
Also check out the Tsaritsyn Synagogue Former Building. The first stone synagogue to be built in Tsaritsyn and is now a cultural landmark. It has undergone restoration works since it miraculously survived the Battle of Stalingrad, and is now a piece of history.


Prayer facilities
Sahabah Mosque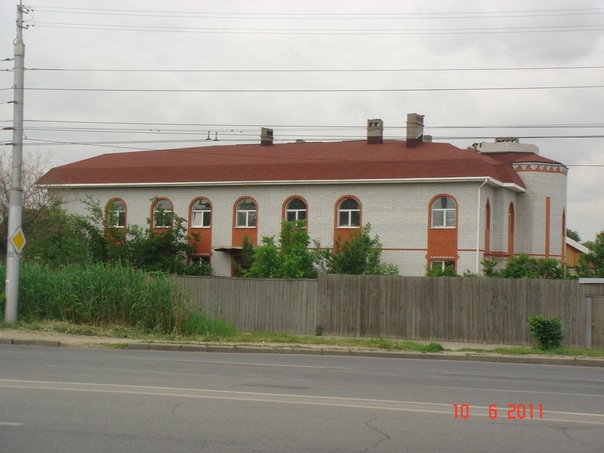 Picture Credit: Halal Guide

Address: Lavrovaya Ulitsa, 16, Volgograd, Volgogradskaya oblast', Russia, 400023


Volgograd mosque
Picture Credit: Welcome 2018

Address: Povorinskaya Ulitsa, 22, Volgograd, Volgogradskaya oblast', Russia, 400120


Transportation
You can reach the airport by cab, train or bus. To get around the city, take the Metro Tram, trolleybus or bus, or an electric train in the south of the city where the Metro Tram does not run. Buses are the most convenient and cheap option, however. You can also cycle around if you prefer, as it isn't uncommon in Volgograd.

3. Saransk

Picture Credit: Russia IC
What you need to know
Saransk is home to a lot of museums, which is the best way to learn about the city's rich history.


Sights to see

Forever With Russia monument and fountain is one of the many fountains present in Saransk. An impressive 20 metres in height, the monument symbolises the fertility of Mordovian soil, and the fountain complex covers twenty thousand square meters. It is also a spectacular sight at night, all lit up.
Millennium Square hosts musical shows in the evenings when the weather is warm outside. It is also home to Zvezda Mordovii (Star or Mordovia) fountain, so called because of the eight-point star at the heart of the fountain, the base of the fountain spanning 60 meters in diameter. Enjoy the musical shows at Millenium Square itself, or enjoy the view of the fountain from a height.
The roof of the National Library is a great vantage point where you can see not just the fountain, but also the Tree of Life – a bronze sculptural composition which resembles an oak tree, weighs 30 tonnes, and has Mordovia's map etched onto its base.
Take a walk around the picturesque town of Saransk and see the many places of worship – church, cathedral, temple, chapel, Mordovian Erzia Museum of Visual Arts, Mineralogy Museum and National History Museum.


Halal Restaurants
Burger Boom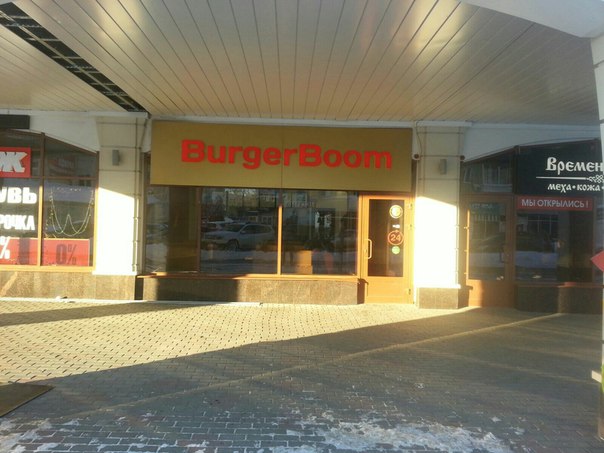 Picture Credit: Halal Guide

Cuisine: Burgers
Address: площадь 1000-летия., ul. Bogdana Khmelnitskogo, Saransk, Respublika Mordoviya, Russia, 430000
Operating Hours: 24 hours
Contact: +7 927 275-31-52
Halal Food Café

Picture Credit: Halal Guide

Cuisine: Pizza
Address: ul. B. Khmelnitsky 28, Ogarev Plaza
Operating Hours: 10am to 9.30pm
Contact: +7(951)054-02-02
Website: vk.com


Prayer facilities
Aal Mansour Mosque

Picture Credit: Таковар, Live Internet

Address: Ulitsa Titova, 5/1, Saransk, Respublika Mordoviya, Russia, 430011
Contact: +7 (8342) 55 58 17
Uskudar Mosque

Picture Credit: Turizmrm

Address: Prospekt 60 Let Oktyabrya, 4, Saransk, Respublika Mordoviya, Russia, 430023
Contact: +7 927 183-64-63


Transportation
Buses, marshrutkas and trolleybuses cover the city limits, while buses and marshrutkas reach the suburbs. There are four stops for the electric train within the city as well.


4. Samara

Picture Credit - www.avantour.com
What You Need To Know
Due to the sunny skies and sometimes rainy days, a hat, sunglasses and umbrella are advisable. The esplanade – the banks of the Volga in Samara – showcases local culture in all its splendour in the summer. It is a great spot to swim, sunbathe, or enjoy a boat ride along the river.


Sights To See

Galileo Edutainment Park is just as its name states: A fun way for children to learn, experiment and explore. Tarzania Rope Park focuses on the physical aspect of challenging children in a safe environment with different games and obstacle courses based on their age and height. They even have something for adults, making it a great place for some family fun.
Park Druzhby has the only roller coaster in Samara, so adrenalin junkies will surely head for it. It also has a children's playing area, electric cars, trampolines, and grounds to play football and basketball, as well as an equestrian club. Nikolay Shchors Childrens' Park offers plenty of amusement for children, as well as a serene place for adults to picnic or take a walk, as does Park Pobedy or Victory Park, the latter sporting fountains, playgrounds, cafés and a Ferris wheel.


Halal Restaurants
Chaykhana 'Dolina' Khalyal, Tea House, Tubatay, Lagmannaya and Shawarma in the Volga are some of the Halal food places.
Chaykhana 'Dolina' Khalyal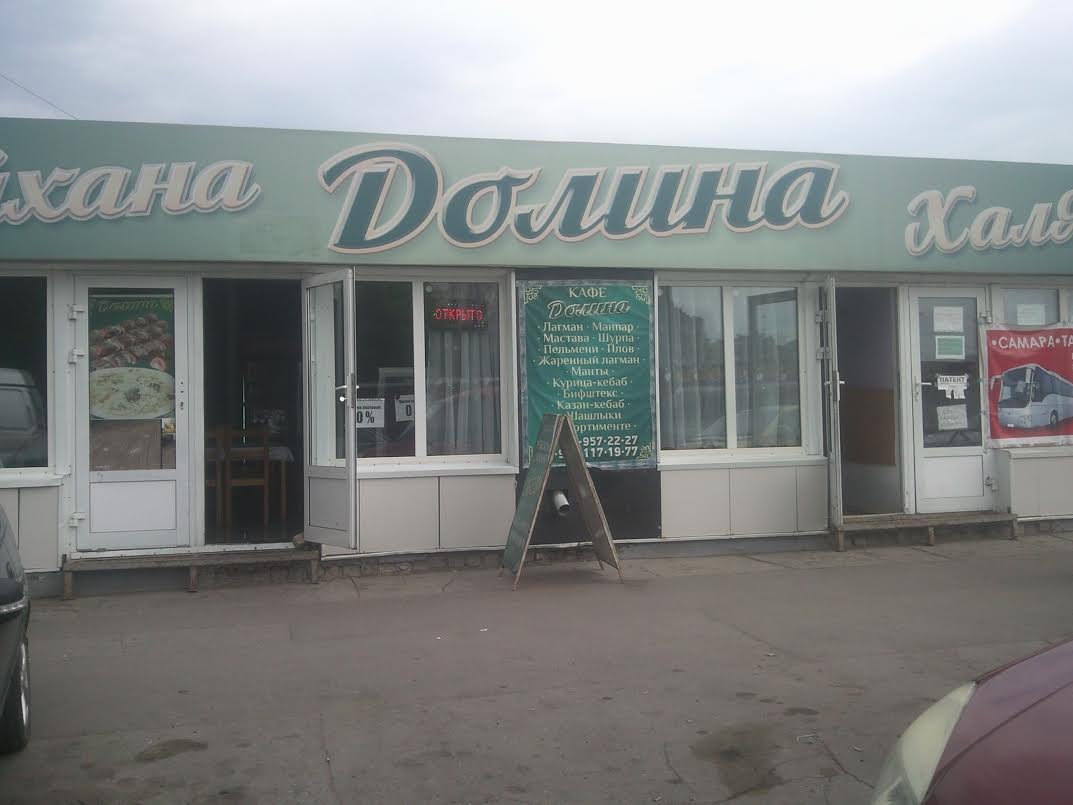 Picture Credit: Halal Guide

Cuisine: Tea House
Address: ul. Buyanova, 135Б, Samara, Samarskaya oblast', Russia, 443030
Operating Hours: 8am to 11pm
Contact: +7 947 114-00-19

Lagmannaya

Picture Credit: Otzyv

Cuisine: Russian and Uzbek cuisine
Address: Rossiya, Samara, Nekrasovskaya ulitsa, 48
Operating Hours: 8am to 7pm
Tel.: +7 (960) 830-29-02
Website: lagman-sp.ru


Prayer facilities
Samara Cathedral Mosque

Picture Credit: Beautiful Mosque

Address: Ulitsa Stara-Zagora, 54, Samara, Samarskaya oblast,'Russia, 443081
Contact: (846) 951-95-53
Website: www.islamsamara.ru


Transportation
Samara's Metro system is a single line with ten stations, and can be reached by trolleybuses. Buses, trams or trolleybuses can be used within the city. Electric trains are used to reach the more remote parts of Samara.


5. Nizhny Novgorod

Picture Credit: Rukaba, commons.wikimedia.org
What You Need To Know
Nizhny Novgorod is the closest city to Moscow being only 3.5 hours away by train. It is also the third largest city in Russia after Moscow and St. Petersburg.


Sights To See
The Strelka (or "Spit") is where the rivers Oka and Volga meet each other and is one of the most scenic natural observation decks. Besides the fact that you can see the distinct difference between the two rivers on a clear day, the Strelka is a land rich in historical significance. Its area is so great that it was once like a town itself inside Nizhny Novgorod. The FIFA World Cup match in Nizhny Novgorod will be played in Strelka, not to mention that the new metro station opening up right next to it will bear the name proudly, too.
Nizhny Novgorod Kremlin is the most important landmark in the city. The founder of the city built it high on the banks of the Volga – for the view and security reasons – and today it serves as a landmark for every resident's life. They come there after weddings to celebrate love, they bring their children there for New Year's parties, and more. The Kremlin has 13 towers, none of which are built alike, which is an interesting architectural point for those who wish to see the difference.
Picture Credit: Wikimedia Commons
If you feel like you're missing out your regular workout while on holiday, you can always head for Chkalov Staircase – an impressive figure 8-shaped staircase – and sprint up its 560-plus stairs. It was built to honour a local hero, and is a monument in itself.
Nizhny Novgorod Fair Exhibition Complex is an important place because the city made its name through its fairs and trading. The saying goes: "St. Petersburg is Russia's head, Moscow is its heart, and Nizhny [Novgorod] is its pocket." Viewing such a location is to be a immersed in a part of history.
The Metro Bridge only opened in 2009, but what is under it, a mill complex that belonged to the wealthiest family in the city, is a picturesque site that many filmmakers favour, and feature in their films.
There are a number of museums and religious places to be seen too, for those with an interest.


Halal Restaurants
Halal Café Uzbechka


Halal Café Uzbechka's halal status was confirmed by the staff. The cafe usually opens from 8am to 11pm. Patrons mostly come in for lunch that the cafe offers. The cafe centralises on the Uzbek cuisine such as the Mampar Soup, Lyulya Kebab and a variety of salad to choose from. If you're popping by this cafe, give the Pilav Tashkent a try. The dish consist of traditional Uzbek rice and lamb, topped with carrots and chickpeas.


Prayer Facilities
Cathedral Mosque

Picture Credit - Daryal, commons.wikimedia.org

Address: Kazanskaya naberezhnaya 6, Nizhny Novgorod 603024, Russia
Operating Hours: Mon to Sun, 8am to 8pm
Contact: +7 (831) 436 00 39
Taub Mosque

Picture Credit: Inspirock

Address: ul. Melnikova 7, Nizhny Novgorod 603053, Russia
Contact: +7 831 253-36-33
Transportation
The best way to travel around is by bus, marshrutka, tram or trolleybus as Nizhny Novgorod was the first place in Russia to get tram service. They cover almost all the parts of the city, while the metro has 14 stations should you wish to visit near them, and the electric train is mostly used to get to the suburbs. The Nizhny Novgorod Cableway is the perfect way to get to the town of Bor from downtown Nizhny Novgorod, and it's also a great way to sightsee over the river.
Find Mosques and Prayer Places Near You in Russia
Find Halal Food Near You in Russia