First-time travelers to Perth, Western Australia, are in for fun-filled, engaging experiences where both nature lovers and city explorers will have an unforgettable time. When it comes to Halal travel to Perth, you will soon find that locating Halal restaurants and mosques can be quite easy as Western Australia is rather Muslim-friendly.
To make things easier for your first travel to Perth, we have put together a 5 Days 4 Nights travel guide, along with some very useful tips which will help you get around the city much easily.


Landing in Perth

Picture Credit: Matthew Smith on Unsplash
First time travelers to the Perth Airport should be aware that the terminal precincts T1 and T2 are separated from T3 and T4 by a 15-minute drive. The bus shuttle between terminals operates 24-hours a day.
When it comes to traveling from the airport to city of Perth - you can easily get a taxi or go for the Transperth bus service. From T1 and T2, you will have to take the Bus Route 380 which makes limited stops in Perth. From T1 and T4, you can take Bus Route 40 which takes you directly to Perth.

Do have a look at the regulations on the Perth airport website for some guidance before you land and have a look at the TravelSecure information to avoid bringing prohibited items.


Travelling Around Perth
By Public Transport

Picture Credit: Transperth Facebook
It'd better to opt to commute via public transport as it will be easier on the wallet. You can get on the Central Area Transit System or also widely known as the CAT buses quite easily around Perth. You'll find a number of bus stops available at different locations.
By Car

Picture Credit: kaluci on Unsplash
On the other hand, hiring a car would mean that you will have more time in your hands. This is also a more convenient alternative as you are not restricted to stopping at the bus stops. This could be a better alternative if you are traveling with a group of friends or with the family. But be sure to be fit enough to drive on the road!
If you are traveling within Swan Valley, it might be better to hire a taxi or a car since public transport can be time consuming.


Accommodation In Perth

Picture Credit: Spencer on Unsplash
Travelers on a budget can choose to spend their nights at AirBnBs or budget hotels rather than big chains that would most likely cost you a fortune. Another great option would be serviced apartments where you can enjoy some great facilities and cook your own meals if it gets difficult to locate Halal food. There are affordable and comfortable options that you can find quite easily in Perth too.


Find Halal food places in Perth

Picture Credit: Marie-France Latour on Unsplash
Truth is Western Australia can be rather Muslim-Friendly as you can pretty easily locate Halal restaurants in the city. However, keep an eye out for some excellent seafood and vegan/vegetarian restaurants as well. If you are unsure about anything always ask the staff whether pork, pork products or alcohol is part of the food preparation or if Halal food options are available.

Picture Credit: Alyson McPhee on Unsplash
If your are still concern about the Halal status of the food served at restaurants in Perth, cook your own! No sarcasm intended! It is always economically friendly to cook your own preferred meals that would suit your own taste buds even when you're not traveling. Halal meat can be rather easy to find in Australia.


The Weather

Picture Credit: Victor Garcia on Unsplash
Perth is usually known for its wonderful weather especially during September, October and November which is the spring season - with fewer chances of rain. This time of the year is especially beautiful, which is the ideal season to get outside and explore the wildlife parks or simply enjoy a picnic.


What Not To Do In Perth?

Picture Credit: Gor Davtyan on Unsplash
Australians are well-known for their straightforward, friendly nature and are quite laid-back too – and Perth is no exception. However, there are a few things to be aware of while traveling to a new place.
1. Don't come empty handed!
For example, if you are invited to a barbeque, its always considered polite to bring a food or drink item to show your appreciation.
2. Be Respectful
If you are visiting indigenous sites especially those that are considered sacred, avoid touching or disturbing the area.


Your 4-Day and 5-night Travel Guide To Perth
Day 1
Perth is not only an awesome destination where you can explore nature and take in amazing sunsets - but you can enjoy what a thriving urban city had to offer in terms of entertainment too!
Picture Credit: Swan Valley Facebook
There are some quirky interesting places to shop in Swan Valley, or better yet - go on the Swan Valley Cycle Trail that starts from Guildford that boasts of four routes. You can easily explore the region and appreciate surroundings.
Your next stop should be Freemantle - for some history, shopping and to drop by the Port Beach to catch the sunset. Do visit the Freemantle Prison and the Roundhouse which are some of the most important historical sites in the area.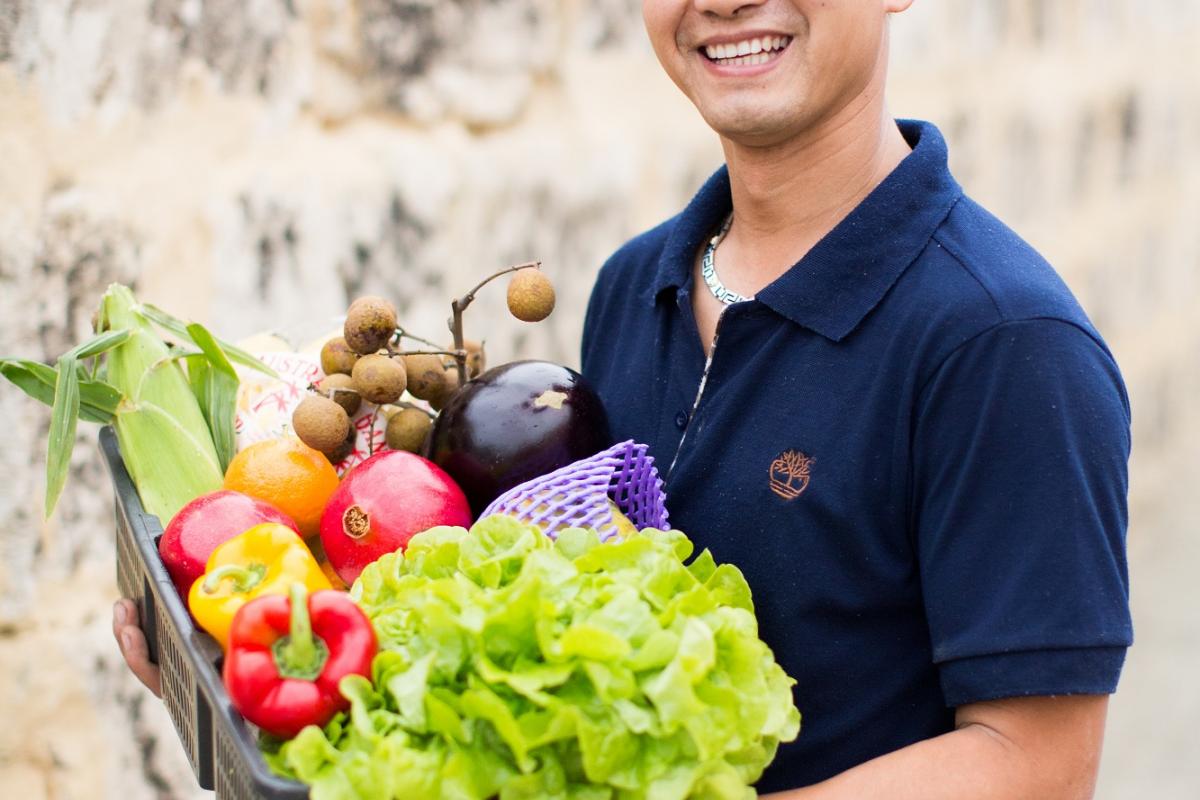 Picture Credit: Freemantle Market
For some budget-friendly shopping, get your souvenirs at the Freemantle Markets.


Day 2

Picture Credit: Angah hfz, Wikimedia Commons
Now that you are getting to know Perth a bit better head down one of the most popular Instagram-worthy attractions - the Blue Boathouse and enjoy the scenic Matilda Bay area too. After that, you can head down to Kings Park to enjoy an impressive view of the lake and vist the 750-year-old Boab tree. Don't forget to keep an eye out for interesting birds – the park is home to over 70 species.
Australians are proud of their beaches. So if you want to get a taste of the local scene, drop by Scarborough Beach and Cottesloe Beach for a picnic or to enjoy a swim.
When your hunger pangs start to strike, head down to some popular Halal restaurants in the area which include Insan's Café and Café Karache.

Insan's Café
Address: 113-115 Murray St, Perth WA 6000, Australia
Opening Hours: 11AM to 9PM (Sat-Thu)
11AM to 10PM (Fri)
Contact: +61 402 679 008
Website: insanscafe.com.au
Café Karache
Address: 124 Murray St, Perth WA 6000, Australia
Opening Hours: 11.30AM to 5PM (Mon-Thu)
11.30AM to 9PM (Fri)
11.30AM to 4PM (Sun)
Closed on Saturdays
Contact: +61 8 9325 7777
Day 3
Elizabeth Quay Harbor

Picture Credit: Taylor Cullity Lethlean
Take your time and explore the area around the famous Elizabeth Quay Harbor and the Swan Bells.
Some more Halal restaurants in the area include Chee Tayeb and Indonesia Indah, where you can drop by for lunch after a fun day of sightseeing.

Chee Tayeb
Address: 353 Murray St, Perth WA 6000, Australia
Opening Hours: 9AM to 9PM (Mon-Thu)
9AM to 11AM (Fri-Sat)
9AM to 5PM (Sun)
Contact: +61 8 9481 7788
Website: cheetayeb.com.au
Indonesia Indah
Address: 118-120 Barrack St, Perth WA 6000, Australia
Contact: +61 8 9221 3970


Day 4
Rottnest Island

Picture Credit: Rottnest Island Facebook, Mark Fitz Photography
On Day 4, do hop on the ferry out to Rottnest Island and take an island tour to explore this fantastic nature reserve. Look out for the famous quokkas, and enjoy bird or whale watching too. There is no shortage of fun things to do at Rottnest Island when it comes to getting closer to nature.
Karrinyup Shopping Centre

Picture Credit: Karrinyup Centre
After that, head over to Karrinyup for some fun retail therapy, especially at Karrinyup Shopping Centre. For some good food, you can visit Hungry Jack's or Origin Kebabs, which are some of the Halal restaurants located nearby.

Hungry Jack's
Address: Spencer Village, 208 Spencer Rd, Perth WA 6108, Australia
Contact: +61 8 9356 2088
Website: hungryjacks.com.au
Origin Kebabs
Address: Karrinyup Shopping Centre, 200 Karrinyup Rd, Karrinyup WA 6018, Australia
Opening Hours: 9AM to 5.30PM (Mon-Wed, Fri)
9AM to 9PM (Thu)
9AM to 5PM (Sat)
11AM to 5PM (Sun)
Contact: +61 431 121 774
Website: www.originkebabs.com.au


Day 5
Nambung National Park

Picture Credit: Explore Parks WA
Spend your final day in Perth by getting away from the city and exploring the Nambung National Park which is also famous for the limestone formations, known as The Pinnacles. The park is located near Cervantes and is roughly two hours away from the main city of Perth. You can enjoy some stargazing at The Pinnacles during a night-time visit – this is one of the best spots in Australia to do this! Finally, the closest option for Halal-friendly food in the area is the Lobster Shack for some seafood.
However, once you get back to the main city, wind down at Northbridge and enjoy a bit of shopping - or kick back while watching an outdoor movie at Rooftop Movies.
You will undoubtedly hope to take a second trip after such an adventurous one the first time round. So start making those plans to see the best of Perth!