Hasna is an online personality of French-Moroccan descent, who lives in Singapore. She is the mother of two adorable twin girls. Her other passions in life include makeup, beauty, and traveling. She documents her day-to-day life through her
blog
,
YouTube
channel, and
Instagram
page.
She's constantly giving helpful information and advice based on her life and experiences. And as someone who loves beauty, fashion (and being a mom and homemaker), she is well-versed in the art of affordable shopping in Singapore. Here are her top 6 picks for the best budget shopping places in Singapore. You can even treat this list as your ultimate Singapore Muslim-Friendly shopping guide!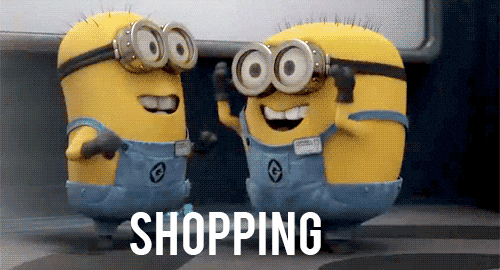 Credit - giphy.com
1) Uniqlo
Uniqlo is Japanese casual wear designer, manufacturer and retailer that has stores in many countries around the world, including Singapore. And what's more, it's also one of the best places for affordable shopping in Singapore, and they're always coming up with discounts and promotions! This is why if you're looking for where to buy clothes in Singapore, you can't go wrong here.
Uniqlo's collections are ideal for the everyday man, woman, and child; tops, bottoms, outerwear, scarves, and more. They have awesome clothes that are comfortable and fit your style, whatever that may be, from classic to chic. Hasna loves the Singapore Uniqlo's Hana Tajima collection in particular, which she said she wasn't able to find back in France. Comfortable, trendy and high quality, you can never go wrong with any piece from the Hana Tajima collection!
---

Location (ION Orchard - Flagship Store): 2 Orchard Turn, #B2-38/#B3-51 to 52, Ion Orchard, Singapore 238801.
Contact
: +65 1800 886 4756
---
2) Charles & Keith
Charles & Keith is a brand that is known for its great quality accessories, bags, and jewellery that is always fashionable and in trend. The brand was founded in 1996 by two Singaporean brothers and has since expanded its reach all around the world, including more than 25 locations in shopping malls in Singapore alone. But, the Charles & Keith factory outlet at IMM is the one you absolutely cannot miss, because you can find deals with prices slashed up to 70%. If finding a pair of classy heels for $20 doesn't make this one of the cheapest places to shop in Singapore, we don't know what does!
When you're looking for an affordable pair of shoes or bag to complete your outfit, Charles & Keith would never fail you. Whether it is a new bag, a pair of heels, or a nice chain for any kind of occasion from casual wear, to formal, or date night, Charles & Keith always has something that is perfect at an arguably affordable price!
---

Location (IMM- Factory Outlet): 2 Jurong East Street 21 #02-13, Singapore, 609601.
3) Daiso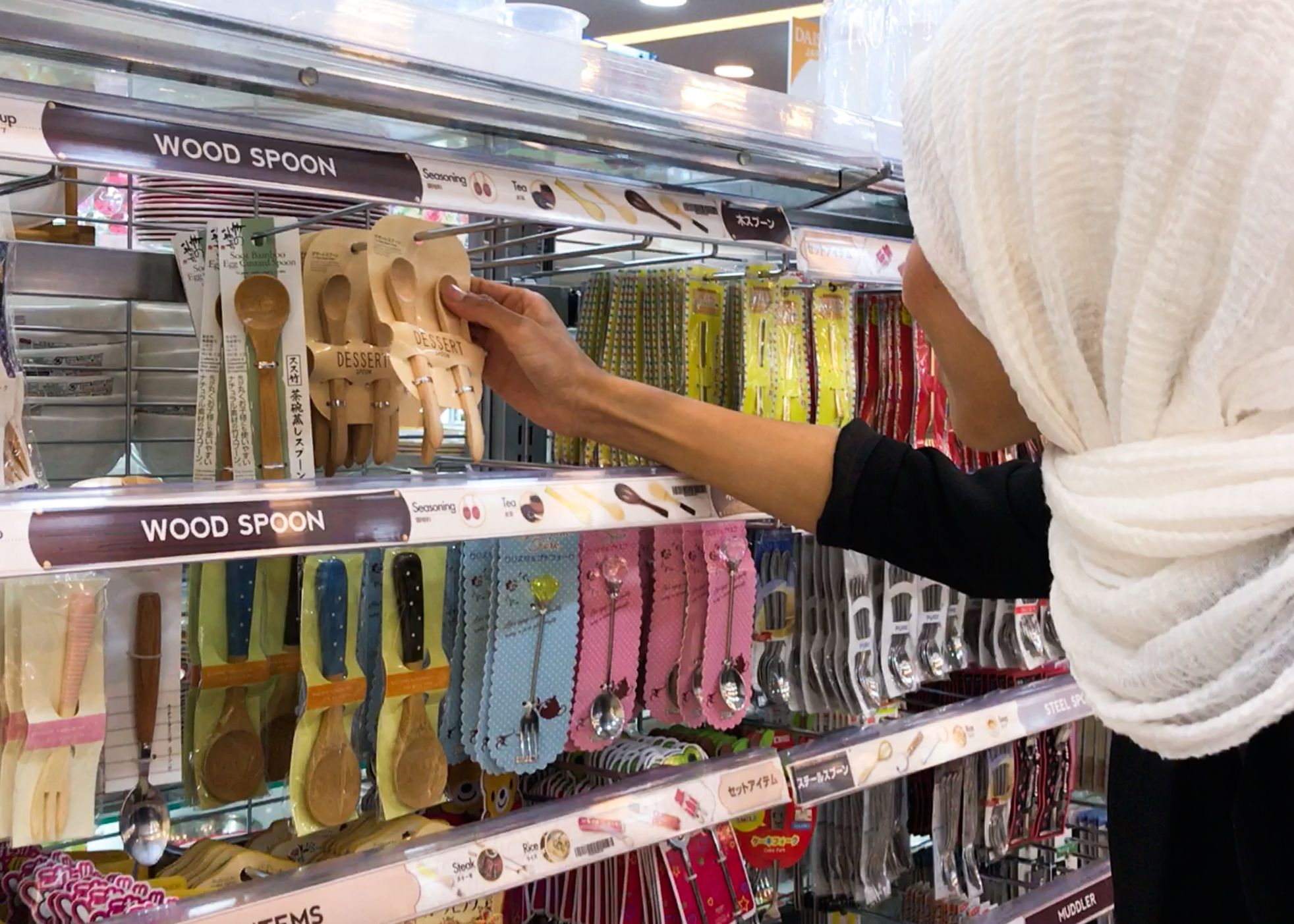 Daiso is every hoarder's dream. Walk into the store and you'd be surprised to see most, if not, all items displayed without a price tag. This may leave you a bit confused, but in reality, there's no need for labels because almost everything is priced at $2! That's right, you can shop for anything from homeware, stationeries, food items, cosmetics, clothes, and so much more, all in one store, and all for a price that is super cheap! Although some of the larger items sold here might not fit in with the $2 theme, everything is pretty inexpensive, which makes it one of the best budget shopping places in Singapore.
---

Location (Largest Store): 2 Jurong East Street 21, #03-50 IMM, Singapore 609601.
Contact: +65 6566 9585
---
4) Geylang
Geylang is one of the most affordable shopping places in Singapore. It is not a store but is a township located in the Central Region of the country. Geylang is the area where the locals go to do their everyday shopping and buy all kinds of stuff like groceries, food, clothes, etc. Mingling with the locals and shopping like they would is an experience you cannot miss, so add this to the top of your Singapore shopping guide.
Geylang is a great place to find traditional clothes like the kain songket and jubah, and even scarves in all kinds of materials, styles, and designs. The best part is that all of the stuff that you'll find at Geylang will be at pretty affordable prices. You can also stop by the coffee shop for breakfast or lunch, and enjoy a variety of authentic food from laksa and nasi ayam sambal to chapati and butter chicken.
5) Jamal Kazura
Jamal Kazura is one of the most popular shops in Singapore for all kinds of aromatics and
essential oils
. If you've got a scent in mind, you'll most probably find it here. It's unlike any perfume shop you'd undoubtedly find at the shopping malls in Singapore because it has been serving customers in Kampong Glam Area since 1933 out of its modest, quaint little shop.
You can choose from the wide range of perfumes, aromatics, and essential oils that they have there, then choose the bottles that your scent comes in, which are by themselves works of art. The prices vary according to size and design but all in all, it is one of the amazing shopping places in Singapore for scents that will take you away.
---

Location (Headquarters): 728 North Bridge Road, Singapore 198696, Singapore.
6) Mustafa Centre

Mustafa Centre is a massive hypermarket that is one of the best budget shopping places in Singapore. It is one of the most famous hypermarkets in the island, so no Singapore shopping guide would be complete without it. You can find a wide variety of products here from clothing, accessories, and beauty products, to groceries, homeware, and electronics.
Most items you'd find here are cheaper than regular supermarkets as well, so it's a good place to get shopping done in bulk. Hasna's recommendations for what you cannot miss at Mustafa Center are spices, dates, and honey. She also says that the electronics section is definitely worth a visit if you're a tech-geek. Mustafa Center is open 24 hours a day, so if you're looking for an emergency supply of, well, anything, you should be able to find it here.
---

Location: 145 Syed Alwi Road Mustafa Centre, Singapore 207704, Singapore.
Contact
: +65 6295 5855
---
There you go, these are the 6 recommendations for affordable shopping in Singapore. Prepare yourself because you would surely shop till you drop!
For more information on Travel Hacks for Moms by Hasna, be sure to click the image below!