You know what's better than cake?
Cake AND ice cream.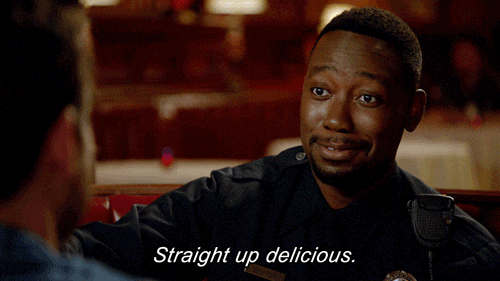 Now that we are all safe at home, celebrating birthdays during this period of time may be a little different. On the bright side, we have multiple delivery services to have our food delivered at our doorstep. Thank you!
We're so happy to share with you that Swensen's sundae ice cream, Earthquake In A Box and Jumbo Banana Split, is now available for takeaway at all 23 outlets and via delivery. A not so little twist to the Jumbo Banana Split is that this is the upsized version of the dine-in favorite.
The deliveries are now available on Deliveroo and from 23 April onwards, it will be available on Deliveroo, Grabfood and Foodpanda.
Earthquake In A Box
The Earthquake In A Box (S$25.47) comes with eight scoops of ice cream and eight toppings. Customize your earthquake from an extensive selection of 24 ice cream flavors the classic Sticky Chewy Chocolate and Durian King, later additions like Butterfly Pea Flower Milk Tea and Dark Chocolate Truffle, and if you're on a strict diet, you can opt for the low-sugar options! Spice up your ice cream with their eight toppings – hot fudge sauce, butterscotch sauce, strawberry sauce, pineapple sauce, blueberry sauce, marshmallow sauce, hot caramel sauce as well as cold fudge, along with almonds, whipped cream and maraschino cherries.
Jumbo Banana Split
Their upsized version of the hit Banana Split is also available for delivery. The Jumbo Banana Split (S$19.05) comes with three classic scoops of Strawberry, Chocoholic and Vanilla ice cream, sandwiched between fresh bananas, accompanied by a trio of gooey chocolate fudge, strawberry sauce, and pineapple sauce, and finally finished with chocolate sprinkles, almonds, whipped cream, and maraschino cherries on top.
New to the ice cream team, Swensen's has also introduced two brand new tasting flight sundaes, exclusively available for takeaway only at all outlets and delivery via Foodpanda and Grabfood from 1 April 2020!
The Topless (S$17.98) is the way to go if you are not a fan of toppings.Take your pick and choose 15 sampling scoops of ice cream out of the 24 ice cream flavors. Just like its name, the limelight of this box is to mainly indulge on the ice cream so no toppings allowed!
If you're a chocolate lover, the Chocolate Fantasy (S$16.91) is your favorite thing on their menu. This creation sees three scoops each of five different types of Swensen's chocolate ice cream flavours. The fifteen luxurious scoops of Chocoholic, Dark Chocolate Truffle, Rocky Road, Sticky Chewy Chocolate and Guilt-Free Chocolate ice cream are then finished with a separately packed side of almonds.
Swensen's has revealed an all new appearance for their famous pint tubs. There are seven popular flavours available for takeaways namely the Sticky Chewy Chocolate, Cookies & Cream, Lower Sugar Chocolate, Mocha Almond Fudge, Rocky Road, Strawberry (S$11.80/ pint) and the Durian King (S$16.80/ pint). And the best news is from now till 30 April 2020, their two pints are going for S$19.80* (usual price S$23.60) exclusively via Grabfood, Foodpanda and Deliveroo!
*Additional $4 per pint for Durian King
So, get yourself the Swensen's Earthquake In A Box and make staying home a little sweeter. Or! You might even want to order the box as a dessert treat this Ramadan with your family! May you have a blessed Ramadan Insya Allah!