August has always been filled with events year in year out. With National Day around the corner, August has always been known to be filled with events and the colors of the flag (red and white everywhere). Here are some things you can do in August 2020 where you can not only have fun but might even learn more about the little red dot.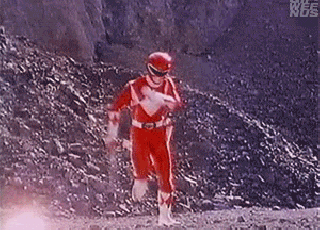 National Day Parade
One very obvious thing to do this August is to follow the events of the National Day Parade, with the parade being significantly different this year as compared to the previous years, it might be a new and interesting experience.
You can check out what NDP has to offer in more detail on our blog here.
Image Source: Photo by Tomas Vyšniauskas on Unsplash
Bras Basah Light up
Until the 30th of August 2020, the National landmarks in the Bras Basah Precinct and Civic District will be lit up in the colors of Singapore as part of the National Day Celebrations. With 60 original designs submitted by local artists, it makes for a very scenic and refreshing look to the all so familiar monuments. Lighting up over 10 national monuments and arts and culture institutions, it aims to show solidarity and celebration of the nation's 55th birthday.
Here is the list of monuments that will be lit up:
National Museum of Singapore

Cathedral of Good Sheperd

CHIJMES

The Armenian Church

Central Fire Station

National Gallery of Singapore

The Arts House

Victoria Theatre and Victoria Concert Hall

Asian Civilisation Museum

Esplanade
Visit the National Heritage Board's website for more details.
Image Source: Image by 8days.sg
National Gallery
National Gallery is currently offering a free 1-year insider membership which will give you unlimited and priority access to all the exhibitions. In addition, members also enjoy a 15% discount on shopping and dining. Do take note however that there are no halal food options found there.
Membership usually costs $30 for Locals and $60 for Standard so this is a great opportunity if you are interested in everything that is art or if you are just starting to dip your feet into the art scene.
If you choose not to get the membership, the National Gallery will also be offering Free Admissions to all their exhibitions for the month of August.
Visit the National Gallery's website for more details.
Image Source: image by Trip.com
Asian Civilisations Museum
The Asian Civilisations Museum is having a number of events for the whole month of June. Ranging from online events where you and your family can learn more about different cross-cultural art. With this month's focus on the Islamic Art Gallery: Bird Calligram by Yusuf Chen Jinhui, a Chinese Muslim Calligrapher.
Visit the Asian Civilisation Museum's website for more details.
Image Source: Image by Joyce Fong from The Straits Times
Art Science Museum
Discover what the future might look like at the Art Science Museum with 2219: Futures Imagines and Future World: Where Art meets Science exhibitions now showing at the museum. In addition to those, learn more about the Global Plastic Pollutions an exhibition by National Geographic.
Visit the Art Science Museum's website for more details.
Image Source: Image by lifestyleasia.com
Zoom into History
If you would rather stay home, why not learn more about the history of Singapore through talking artifacts on zoom (Yes, talking artifacts). This series, which will run all the way till National Day on 9th August, will take you through history through the lens of the artifacts.
Visit the National Museum of Singapore's website for more details.
Image Source: Image by National Museum of Singapore
Run for Singapore
Runners get ready your running shoes, here's a great way to relive those running events pre-COVID. To celebrate Singapore's 55th Birthday, Asia Online Run is holding an online Running Challenge where participants can clock their distances with the help of running apps and pedometers. All in the hopes of achieving an accumulated distance of 55,000KM this year. Registrations close on 10th August.
Visit spacebib for more details on the event.
Image Source: Image by Spacebib on Facebook
Star Wars Virtual Run Southeast Asia
Another virtual running event happening now till September is the Star Wars Virtual Run event. Similar to Run for Singapore, participants can clock in their distance with the help of running apps and pedometers. With a choice of 5.4KM and 40.0KM, finishers will be awarded a medal based on the distance and the side they choose to run for.
Visit Star Wars Virtual Run website for more details.
Image Source: Image by justrunlah.com
Whether you choose to enjoy August online or offline, there are more things for you to do, especially since it is National Day month. You could even go Island-Hopping on the Southern Islands or go international with Virtual Tours from the different museums around the world. Just remember to always abide and practice the safety measures during this pandemic. Ensure adequate social distancing and always wear a mask when you are outside. Have fun!