Indulge in some of the best Halal Cafes of Singapore. Check out these 20 mouth restaurants! HalalTrip has covered every nook and cranny, to bring you this list of Halal cafes in Bugis, Arab street food and Cafes, and not to forget the vibrant Haji Lane Halal Cafes. Put on your comfiest shoes and empty your stomachs because we are about to go on a gastronomical journey!
Don't forget to let us know what you think of the Halal cafes in the review section below!
Halal Cafes in Arab Street, Haji Lane and Bugis
1. I am
Credit: I AM Café Facebook
Inspired by the amazing city of Amsterdam, I AM café is a Muslim-owned establishment located at the junction of North Bridge Road and Haji Lane. Not only is the café's vibe and interior influenced by Amsterdam, but so is its menu! Be prepared to grub on mouth-watering items like juicy charcoal-grilled burgers and 'Dutch' frites and mayo.
The menu at I AM also includes a variety of delicious drinks that are alcohol-free, so pick something you haven't heard of before, and prepare to be surprised! One of the most popular Halal Cafes in Singapore.
---
Halal Cafes in the Central
11.

FIX

(Permanently Closed)
Credit: FIX Cafe facebook
The popular Halal-certified FIX cafe located in Hometeam NS-JOM Clubhouse in Balestier makes for a great hang out spot. The cafe serves a variety of delectable Mexican fare, along with a range of delicious drinks and desserts. Be sure to try out the cafés spin on a traditional naan bread - 'naanwiches', - and their Donuts with Salted Egg Yolk Dip!
---

Address: 31 Ah Hood Rd, HomeTeamNS-JOM Clubhouse, Singapore 329979
12. ButterScotch (Muslim-Owned)
Got a bit of a sweet tooth? ButterScotch in Bukit Merah is all about dessert and coffee! The Muslim-owned café not only manages to put a combination of delicious flavors on a plate, but also presents aesthetically appealing dishes sure to make any customer fall in love with it. Don't leave without trying ButterScotch's Truffle Fries, Chili Crab Cake Burger, Pancake Eggs Benedict and Churros.
---

Address: Block 164 Bukit Merah Central #01-3625, Singapore 150164
13. Royz Et Vous (Muslim-Owned)
Credit: Royz et Vous facebook
The Muslim-owned Royz Et Vous is a cafe that is French-inspired. The bistro features some wonderfully delicious dishes on their menu, like Beef Asparagus, Soft Shell Crab Pasta, Herb Crusted Salmon and Smoked Duck. It's simple yet homely atmosphere and divine food makes it a gem amongst the numerous cafés in Singapore.
---

Telok Ayer branch address: 137 Telok Ayer Street #01-01 Singapore 068602
Halal Cafes in the West
15. Lynn's Cakes & Coffee (Muslim-Owned)
Credit: Lynn's Cake & Coffee Facebook
Lynn's Cakes & Coffee is a Muslim-owned bakery cafe specializing in freshly baked sweet treats like cheesecake, red velvet cake, rainbow cake, salted caramel cake and more. You can't think of a better way to spend an evening with friends than enjoying a delicious slice of cake along with a cup of freshly brewed coffee, can you?
---

Address: 11 Eng Kong Terrace, Singapore 598983
Halal Cafes in the East
16. Penny University (Muslim-Owned)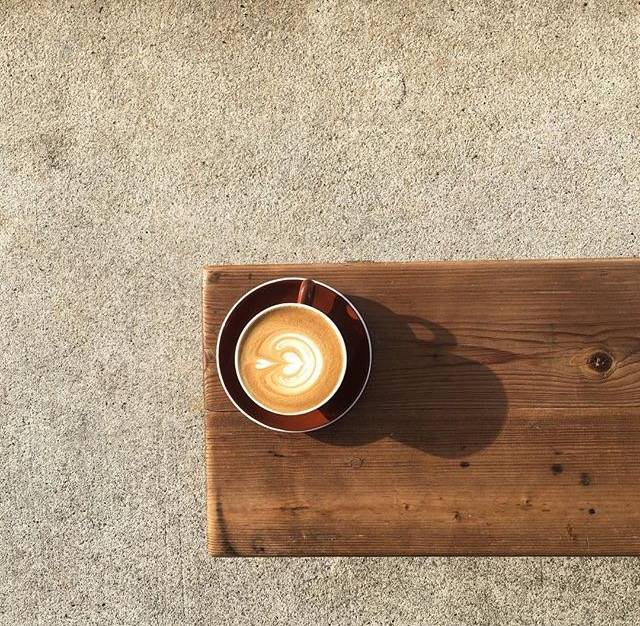 Credit: Penny University Instagram
The bustling Penny University is where you need to head if you're looking to enjoy a bit of breakfast or brunch with the gang. Must-tries include the Sourdough Toast, Eggs Benedict with Smoked Salmon, Vanilla-infused Greek Yoghurt with Granola and Croque Monsieur. The Muslim-owned café also offers an interesting selection of teas, from Earl grey to French peppermint and Moroccan rosebuds, as well as some of the greatest coffee around.
---

Address: 402 East Coast Road, Singapore 428997
17. Olivye Cafe. Gelato

Credit: Olivye facebook
At the Halal-certified Olivye Cafe. Gelato, you'll find a wide selection of western dishes along with a variety of delicious gelato. While the steaks, pastas , sandwiches and salads are all quite great, the gelato's here are what truly make the café unmissable. Give the well-known flavours like Hazelnut and Chocolate a miss, and instead try something like Chempedak or Durian!
---

Address: Blk 5 Changi Village Road, #01-2009, Singapore 500005
18. The Royals Cafe (Muslim-Owned)
Credit: The Royals facebook
The Royals Cafe is known for serving up a variety of Malay favourites. The Signature Nyonya Mee Siam is a must-try, and so are the new additions to the menu, such as the Braised Lamb Shank and the Braised Beef Cheek. The Halal-certified cafe also has some western fare on their menu.
---

East Coast Address: Crescendo Building, 19 Upper East Coast Road, Singapore 455209
19. Badoque Café
Credit: Badoque Cafe Facebook
This Halal-certified cafe that needs little introduction; Badoque Café. The large portions of mouth-watering dishes, along with the excellent service, make the café definitely worthy of a visit. Don't miss out on the Rib Eye Steak, the Breaded Oysters and the Squid Ink Risotto when here!
---

Bedok branch address: 298 Bedok Road, Singapore 469454