If you have decided to travel
South Korea
for your holidays,
Busan
is most certainly a city that you cannot miss. While
Seoul
may take center stage as the capital and the largest city of
South Korea
, Busan provides a more laid back surrounding for vacationers to enjoy a relaxed and fun-filled
vacation
. As the second largest city in South Korea the city is also quite busy and has many must-visit places in South Korea. So as one of the best destinations to travel in October we have put together a Busan travel
guide
just for you.
As the rainy season comes to an end, South Korea welcomes the beautiful autumn season which lasts from around September to November. This brings to life the most beautiful
natural splendors
of this wonderful part of the world so you can enjoy all the amazing things to see & do in Busan. Since the weather is fine and tourist arrivals are also low you can enjoy the most perfect October holidays during this best time to visit Busan 2017. Here are some of our top picks of what to do and see in Busan.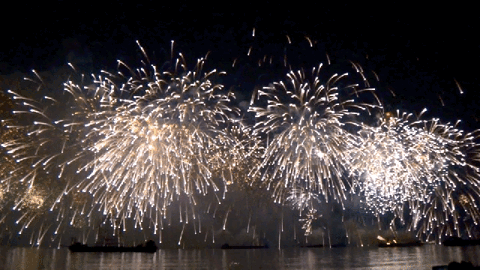 1. Visit the Busan International Film Festival (BIFF)
Speaking of amazing things to see & do in Busan, the
Busan International Film Festival (BIFF)
is one of the top events that come to mind. This glamorous event is a perfect attraction for all cinema enthusiasts as some of the major theaters in the city will screen a wide range of films, giving you ample amount of entertainment options. The festival is set to take place from October 12 – October 21, 2017 so make sure you block out time to go watch some of the best works of the silver screen.
2. Take a tour of the Gamcheon Culture Village
Since the weather is fine and the streets are far less crowded, this is the perfect time to explore one of the must-visit places in South Korea, the Gamcheon Culture Village. This dainty little village that is situated at the foot of a mountain range is a perfect place to spend a quiet afternoon and stroll along the artsy streets that will give you many interesting photo opportunities.
3. Relax on Haeundae Beach
If you are thinking about what to do and see in Busan, then a trip to Haeundae Beach is the best answer we can give you as part of this Busan travel guide. As one of the most scenic
attractions
in Busan, this beach is a perfect place to enjoy the right mix of fun and relaxation. While you might be tempted to bask on the beautiful sandy beaches all day long, you could even get active and engage in beach sports with friends and family. This is also one of the best places to find nearby
Halal food places
in Busan as famous
Halal eateries
like Haeundae Star Kebab and Punjab Indian Restaurant are located in the vicinity.
4. Witness the splendour of Busan from the Yongdu-san Park
A top pick among the must visit Busan
attractions
&
travel guide
is the famous park in Busan, the Yongdu-san Park. Situated in Jung-gu, this park is home to quite a number of main attractions that will sure keep you occupied for hours. Some of the attractions include the Flower clock, Citizen's bell, poem themed streets, Yongdu-san Art Gallery and many more. The Busan Tower is one of the most famous attractions where you can enjoy a stunning view of the entire city.
5. Enjoy the ultimate Busan shopping experience
Your October
holidays
in Busan will not be complete without enjoying the world class
shopping experience
this city offers its visitors. The famous Shinsegae Centum City Mall, known to be the largest shopping complex in the world is the perfect place to grab anything from fancy designer items to authentic gifts. For a very different kind of shopping you can also visit the Jagalchi Fish Market, Korea's largest seafood market, a perfect place for seafood lovers to find all sorts of fresh seafood and also enjoy some amazing seafood dishes.