Our favourite
French
influencer is back, and this time around, Hasna will be sampling a few of
Singapore's
top food dishes that are enjoyed by the locals. For locals, the food listed here may represent as a
staple diet
for some. However, the main purpose of this video is to capture the genuine reaction of Hasna - as someone who has never sampled these must-eat dishes in Singapore, to give us locals a genuine insight on how our food tastes to foreigners. The variety of traditional food in Singapore that Hasna tries, will allow her to get an idea of the
Singapore
food culture
that is prevalent in the Lion City. These dishes are popular
Halal food
that can be found in many Halal stalls in Singapore. For every delight that Hasna samples, she will be giving a rating out of 5 stars.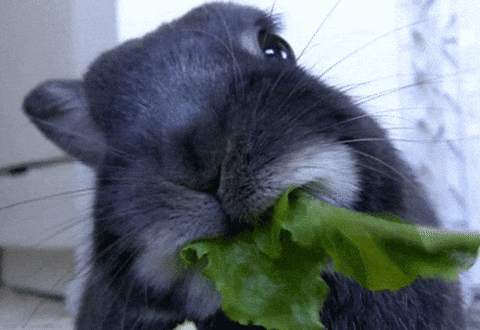 Credit - giphy.com
Here is a breakdown of all the food, drinks and ratings given by Hasna:
1) Puteri Salat
Picture Credit - www.asianfoodchannel.com
Description: A traditional Malay kueh, it represents as one of the favourites among the community. With glutinous rice acting as the base and topped with kaya custard, this delectable delight is usually consumed during
Eid-ul-Fitri
and
Eid-al-Adha
when the community visits the houses of their relatives.
Hasna's Reaction: Hasna didn't seem to enjoy the fusion of kaya custard and glutinous rice. Her reaction towards the traditional kueh hints at the idea that it is a delight that she would not be tasting any time soon.
Hasna's Rating : 3 Stars
2) Kueh Lapis
Picture Credit - www.mysingaporefood.com/
Description: This kueh is created by several layers of colourful soft rice flour and is usually eaten in local households during the
Islamic festive seasons
.
Hasna's Reaction: She is not able to consume the delight as it is too sticky for her liking. She has not experienced a dessert quite like this in her native
France
. Her facial expressions gave this kueh the seal of disapproval.
Hasna's Rating: 2 Stars
3) Pisang Goreng
Picture Credit - www.foodadvisor.my
Description: Translated as "Fried Banana," this is hands down the most famous delight among the Malay Community in Singapore. The deep-fried banana can be eaten at any time of the day amongst locals and can be found in many nearby
Halal food stalls
.
Hasna's Reaction: As banana represents her favourite food, a fried variant made it all the more exciting for her.
Hasna's Rating: 4 Stars
4) Epok-epok (Sardine & Potato)
Picture Credit - www.fuzzymazing.blogspot.com

Description: This wonderful snack is made from fried dough and added with fillings such as sardine and potato. There's also a vegetarian variant for the epok-epok.
Hasna's Reaction: The only thing that stopped her from giving this snack a glittering 5-stars is due to the fact that she is not a fan of spicy
delicacies
.
Hasna's Rating: 4 Stars
5) Bandung Drink
Picture Credit - www.butterkicap.com
Description: A go-to drink for most Singaporeans when they dine out, this drink is a fusion of rose cordial syrup and condensed or evaporated milk. The fusion of both ingredients gives the drink its signature pink colour.
Hasna's Reaction: Hasna seems to have a distaste for anything that is too sweet. Her reaction to the drink says it all. She does not possess a sweet tooth.
Hasna's Rating: 2.5 Stars
6) Sugar Cane Drink
Picture Credit - www.momjunction.com
Description: Freshly extracted from pressed sugarcane, this famous drink among Singaporeans usually goes along with a slice of lemon to accompany its sweet overall taste.
Hasna's Reaction: As a huge fan of fresh fruits, Hasna seemed to enjoy the taste produced by the freshly pressed sugarcane. She is genuinely surprised that the sugarcane, which resembles a lot like the bamboo, is able to produce such a magnificent taste.
Hasna's Rating: 4 Stars
Conclusion:
Overall, Hasna thoroughly enjoyed the experience although none of the food that she tried gained 5 stars from her. Hopefully, her experience will also act as a Singapore
food guide
, offering reviews of local foods for our overseas friends to try when they visit
Singapore
. Stay tuned for more videos on Hasna sampling some of our best Singapore dishes as she embarks on a journey to experience the
culinary scene
that the dynamic little dot can offer.