As we juggle between work and family, at times we forget to allocate some quality `me-time.` We may be so used to diverting our entire energy to cater towards a fast-paced life in this era that we tend to forget the plethora of options available that would enhance ourselves as individuals. Thanks to the evolution of technology and facilities, podcasts are now gaining traction amongst individuals from all sorts of age groups.
If you are the type of person who gets engrossed in a book as an important exam is coming up, or you find yourself running from pillar to post to attend meetings and conferences, Islamic podcasts are ideal as you can listen to them on the go. These Muslim Podcasts not only have the capacity to reach the hearts and minds of listeners with the range of topics and content they cover, but they also allow us, listeners, to invest some quality energy into thinking and mulling over today's reality.
Keen to keep up with Islamic podcasts but unsure of which is more suited to the topic you have in mind? Fret not! Making your lives simpler, here we have an article that fills in as a guide for those of you who are keen on extending your insights on Islam and be exposed to different themes viewed through the Islamic lens. This article consists of the most well-known digital recordings and podcasts that are catered to Muslims. Most of them are available on mainstream platforms like Spotify and Apple music. We hope to get more individuals connected with the latest and significant topics on Islam and Muslims.
1. Hijabi Diaries
Credit Image: The Hijabi Diaries on Facebook
As a radio podcast, the Hijabi Diaries is a platform that welcomes and encourages Muslim ladies to discuss and share insights about their daily lives and their families, their dreams, and their aspirations. They even encourage Muslim ladies to share their reasons as to why they opt to don the hijab, as well as sensitive issues like what they go through when it comes to being a Muslimah in America in this day and age, due to the rapid ascent of Islamophobia in the USA. They release up to 6 podcasts each year.
You can listen to the podcast here.
2. What Muslims Look Like
Credit Image: What Muslim Look Like on Listen Notes
This podcast was initiated with the intention of portraying the Muslim community's involvement in society and how they are depicted in the public eye. What Muslims Look Like by Ayyan Zubair and Shefa Ahsan covers a range of themes and topics; be it media, medication, society, culture, racism, fashion, and many more. An interesting aspect of this podcast is that it features Muslims from all sorts of backgrounds and discusses some of their aspirations and identity.
You can listen to their podcast here.
3. Ilmfeed Podcast
Credit Image: IlmFeed
Since their release in March 2014, IlmFeed has immediately risen to become one of the most well-known UK-based Islamic sites in the world, and its fame continues to rise.
Situated in East London and one of the most well-known sites when it comes to showcasing the life of a Muslim, Ilmfeed has begun a podcast segment which is facilitated by Shabbir Hassan. Due to its interesting content, the Ilmfeed podcast is getting a lot of attention, with listeners eagerly awaiting the next episode.
The IlmFeed Podcast is an Islamic podcast that highlights motivational conversations with Muslims from around the globe, who share their moving stories and anecdotes openly with their listeners.
Tune in to their podcast here. And if you're looking for more motivational podcasts for self-development, check out our other recommendations here!
4. Salam Girl! Podcast
Credit Image: Salam Girl! Podcast on Facebook
If you're looking for a podcast with high-spirited, cheerful, and bubbly personalities as your hosts – the Salam Girl! The podcast is the one to opt for! The hosts are two American ladies who have chosen to convert to Islam - Monica Traverzo and Nicole Queen. The Salam Girl! The podcast is certainly both a unique and special stage for Muslim ladies to dive deeper into their faith and beliefs. Talking about themes revolving around their podcasts, for instance, they speak about topics circling around converting to Islam, psychological wellness, the hijab as attire and its significance, and so on. Join them on their excursion of self-revelation as they adapt to the way of life as American Muslim Women while they share guidance, personal encounters, and interview uplifting guests to help enable and empower Muslim ladies.
Tune in to their podcast here.
5. Syukran Talks Islamic podcast
Credit Image: Syukran Talks on Chartable
This podcast is facilitated by Ustaz Hidayat Ismail, Shahib Amin, Nona Kirana, and Hisham Zain. Their main objective is to discuss issues that are close to the hearts of the modern Muslim in this era in a lighthearted but informative manner. Some of the topics that they have touched on include 'How to Pray on A Plane', 'Sharing Food Photos Is Riak?' and 'Can We Eat No Pork No Lard?'.
You can listen to their podcast here.
6. Living the Quran Podcast
Credit Image: Living the Quran on PodBean
Originating from the Qaim Institute, the Living the Quran podcast is an ideal method to get in your everyday Tafseer teachings without the interruptions, buffering, and whatever derailing that may occur with other listening mediums. Due to the enhanced knowledge received and the committed energy towards really understanding the expression of God, the Living the Quran podcast will assist you with improving your relationship with both your confidence and your dedication to Allah. It provides a better understanding and takes you through the Holy Quran to allow you to comprehend the Word of God.
They talk about the scope of themes identified with the Qurans stanzas and they give a comprehensive comprehension and grasp. For example, in one podcast, they talk about the fourteenth section of Surat al-Saff, and in another, they talk about and go through Surat al-Saff - Extinguishing the Light of Allah and the Preeminence of Islam.
Tune in to their podcast here. If you're looking to finish reading the Quran this Ramadan, this article's got you covered with some tips and tricks!
7. The Good Life Podcast by Mizi Wahid and Nur Adam
Credit Image: The Good Life on Listen Notes
To engage their listeners with mechanisms to drive progressive lives with a purpose, The Good Life Podcast with Mizi Wahid and Nur Adam was introduced to share moving stories from their own encounters and that of the heroes going the extra mile. They have faith and belief in their listeners, and they believe that their listeners have the power to do anything that they divert their positive energy to. Join them in their excursion of hope, love, and faith as they talk about burning issues one would face in this society and how best to conquer them. They also bring to light topics like depression to educate individuals and encourage them not to stay silent when facing these issues.
Check out their podcast channel here.
8. The Islamic History Podcast
Credit Image: The Islamic History Podcast on Listen Notes
If you are interested to learn more about the history of Islam and significant events which have shaped Islam today, you will get it here – the Islamic History Podcast. The Islamic History Podcast releases one episode every month since its launch in September 2015 to educate and give bits of knowledge to their listeners of the Islamic life a long time ago. The Islamic History Podcast is a podcast that looks to investigate the numerous accounts that make up the values of present-day Islam. They talk about the Ottoman Empire, the Islamic Caliphate, Prophet Noah, and much more. Islamic History Podcast accomplishes more than just reiterating old stories. They delve into history to view how and why that specific event occurred according to recorded data.
The Islamic History Podcast started as an audio expansion of a mildly well-known blog under the name of Islamic Learning Materials. Since the release of this platform, they have investigated both captivating and shocking features of Islamic history. They have looked at topics such as The Massacre of Karbala, Sunnis and Shiites, The Yemeni Civil War, The Rohingya Crisis, and many more.
You can listen to this podcast here.
9. Mufti Menk by Muslim Central
Credit Image: Mufti Menk by Muslim Central on New Muslim Tube
Brought up in Zimbabwe, Dr. Mufti Ismail Menk is one of the most renowned worldwide Islamic researchers. He studied Shariah in Madinah which then resulted in him obtaining a Doctorate in Social Guidance awarded by Aldersgate University.
Mufti Menk's preachings and teachings have received an increase in overall acknowledgment and he has been named one of "The Top 500 Most Influential Muslims in the World" since 2010.
He has a huge following on his social media platforms and his friendly style and practical methodology have made him one of the most leading scholars presently. This has also allowed him to gain more listeners on his podcast channel. He ventures to the far corners of the world spreading a basic but significant message through his podcasts.
To top it off, he is also a solid advocate of harmony and equity, opposing all types of terrorism. He releases one episode per week ever since his podcast was launched in July 2006, which covers everything about Islam and its belief system.
Check out his podcast channel here.
10. Saad Tasleem by Muslim Central
Credit Image: Saad Tasleem by Muslim Central on Apple Podcasts
Additionally, Saad Tasleem also releases podcasts via the Muslim Central platform.
Saad Tasleem delved into Art History, Modern Art, Graphic Design, and Psychology at the University of Maryland. He began his Islamic education at The Institute of Islamic and Arabic Sciences in America (IIASA) in Fairfax, Virginia. It was then when he proceeded to study at the Islamic University of Madinah where he devoted himself to the teachings of Islam. Later, he successfully graduated with a bachelor's degree from the Faculty of Shariah which was awarded by the University of Madinah.
He is currently an instructor at AlMaghrib Institute, who speaks about topics related to the benefits of a Muslim via his podcasts. A portion of his renowned podcasts is 'Preparing for Ramadan', 'A Message to the Smokers', 'Missing Fajr in Ramadan,' and so on.
You may check out his podcast here.
11. Once Upon a Crescent

Image Credit: Once Upon a Crescent on Facebook
This one is for the kids or even parents! Once Upon a Crescent is a collection of Islamic bedtime stories for children. Written and produced by a Muslim elementary school teacher, these stories aim to impart Islamic morals to kids through light-hearted storytelling. Not only are stories a great way to settle into a bedtime routine, but they also provide rich opportunities for meaningful dialogue between parent and child.
You may check out his podcast here.
12. Halal Travel Podcast by Halaltrip

Hosted by the bubbly trio you have seen or heard of on the Halaltrip Show on Fridays or any other Halaltrip media, The Halal Travel Podcast is a very candid and lighthearted podcast where they talk about anything and everything under the sun. From Travel stories to the latest Food craze or just simply talk about life.
The trio is regularly joined by different guests every episode from many different backgrounds from globetrotters to chefs, influencers, industry professionals, and many more! Get insights, tips, and personal views on travel topics that will definitely be useful the next time you're off jet-setting across the skies. Listening to the podcast will make you giddy with excitement to travel again!
You can listen to the podcast on Spotify, Apple Podcast, Google Podcast, Anchor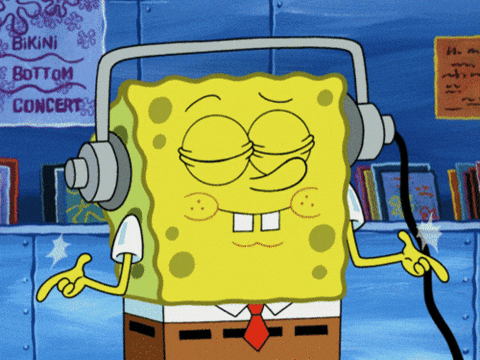 There you have it, 12 Islamic podcasts you can listen to for some me-time! These recommended podcasts are perfect for those of you who are interested to enrich yourselves further into the study of Islam. It is also suitable for those of you who want to stay updated on the latest news and trends in Islam. Podcasts cater to a wide range of audiences, and the best part of it is that you can always listen to it on the go whenever you find yourself busy and overwhelmed with work. Whether you're busy studying for exams, bored at home, or busy doing your daily household chores, you can always listen to these podcasts while doing all of those. So what are you waiting for? Start tuning in to these 12 Islamic podcasts now! With that, we hope that all of you stay healthy and stay home!
Visit our Ramadan 2022 page for the latest Ramadan and Eid content!