If you are looking for a trip of a lifetime when you
travel to Japan
, look no further than
Osaka
. Amongst the many attractions in Japan and delights that
Osaka has to offer
,
Universal Studios
is definitely the biggest one. Perfect for a whole day out with the family, you can select a one-day or two-day pass depending on your schedule. One day is not enough if you want to see everything! When planning
where to go in Japan
, block a whole day out for the amusement park. Do the necessary preparations beforehand – find out where you can purchase your tickets, check the website for closed
attractions
, locate
food sources
around Osaka for you to take with you into Universal Studios, and take prayer mats with you to the park. Even though
Muslim-friendly travel
to Japan is not as difficult as was previously expected, the park does not have it all.
Here are the Universal Studios Japan address and contact details to include in your itinerary: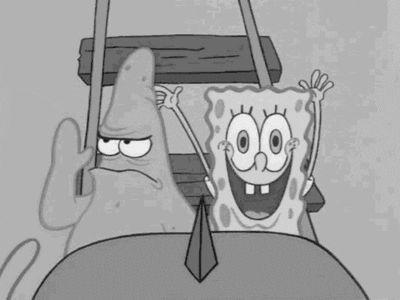 Credit - giphy.com
Address
2 Chome-1-33 Sakurajima, Konohana Ward, Osaka, Osaka Prefecture 554-0031, Japan
Phone number
+81 570-200-606
Website
Ticket prices
1 Day Studio Pass: Adults (aged 12+) Yen 7038/-; Children (aged 4-11) Yen 4723/-; Seniors (aged 65+) Yen 6325/-
2 Day Studio Pass: Adults (aged 12+) Yen 11,852/-; Children (aged 4-11) Yen 7982/-
Opening hours
Generally 9am-9pm, but timings differ daily (also depending on whether it is a weekday or weekend) so check the
official website
before you go
Must see: The Wizarding World of Harry Potter™
Halal food
Prayer facilities
There is no official
prayer room
, but don't hesitate to ask officials (preferably one at a desk or reception) if they can find a quiet space for you
to pray
.
Halal food
– There are no
Halal hotels
near Universal Studios Japan as the official hotels do not have Halal amenities. There are several
Halal restaurants
around
Osaka
though, which you should take advantage – ask them to provide boxes of food to take with you to the park as there aren't any
Halal eateries
there, with the exception of some seafood.
Tips – When you visit Universal Studios Japan, you'll want to be prepared. Make sure you get there early as the entrance queues are long, and try to get your hands on a map so that you can plan your route in advance. If you can afford it, purchase an
Express Pass
to cut down on your queue times at the rides. There are three different passes available, and they allow you once chance on selected rides to reduce your waiting time. The Wizarding World of Harry Potter™ requires a timed-entry ticket that lets you enter only at a specific time, so make sure you get your hands on those! Potter fans will not want to miss out! Tourists (non-locals) get tax-free entrance tickets to the theme park, so have your necessary identification ready when purchasing them. Download the Google translate app if you haven't already to help you understand the signs. The staff on-site are pretty helpful too.
Attractions – With an incredible turnover of around 10 million guests a year, Universal Studios Japan has only gotten better since it opened in 2001.
The Wizarding World of Harry Potter™

Picture Credit - www.rappler.com
Home to Flight of the Hippogriff, Harry Potter and the Forbidden Journey in 4K3D, Wand Magic, and more, Potterheads will go mad with delight as they live the experience. Make sure you get there on time as your timed-entry ticket is invalid at other times. Get yourself a
(Halal)
Butterbeer, explore the grounds, and relish in the magic!
Universal Wonderland


Picture Credit - www.usj.co.jp

Perfect for small children, Universal Wonderland has three themed zones – Snoopy Studios, Hello Kitty's Fashion Avenue, and Sesame Street Fun Zone. With rides, activities, and outdoor and indoor play, it is a must-do on your family tour to Japan.
Rides
Picture Credit - www.usj.co.jp

This is not for the faint-hearted. Incredible thrills like Jaws, Jurassic Park, Space Fantasy, Minion Mayhem, The Amazing Adventures of Spiderman in 4K3D, Hollywood Dream, and the Flying Dinosaur will have you screaming for your life and out of breath. Twists, turns, flying, and doing a whole rollercoaster backwards is not even half of what you will experience at the
ride attractions
. If you were wondering
what to see and do in Japan
, think no more because tummy-drops like this cannot be had just anywhere!
Shows
Picture Credit - www.jpninfo.com
Immerse yourself in the movies as you face an inferno in Backdraft, a series of stunts in WaterWorld, take a 4D journey with Shrek, and question reality in Terminator. These 4D experiences are so real that you cannot miss it. Let the little ones delight in the adventures of Woody Woodpecker, Sesame Street fun, and a Japanese special: Yo-kai Taiso.
Street and Stage Shows
Picture Credit - www.usj.co.jp
If you thought that rides and technology were all that Universal Studios had to offer, you hadn't heard about the live shows. Ever wanted to meet a Minion? Well, you'll get to here as the streets are filled with Minions at their Hacha-Mecha greetings. You can sing and dance with your favourite Sesame Street characters, you might encounter some dinosaurs, and you can feel your heart sing to the wonderful melody by world-renowned talented musicians. Some of the shows might be in Japanese, so embrace the experience! It's not every day you get to witness shows in a foreign language.
Characters
Picture Credit - www.youtube.com
Universal Studios Japan
has the licence to use characters from both Universal Studios and other parties, which is why you will see Hello Kitty, Peanut, and the Sesame Street characters as well. Don't miss out on meeting Snoopy, Charlie Brown and Lucy Van Pelt from the Peanut comics; Ernie and Bert, Big Bird and Elmo, Zoe, the Cookie Monster and Grover, Count von Count, Abby Cadabby, and Moppy (especially created for Universal Studios Japan) from Sesame Street; and Woody and Winnie Woodpeckers, Shrek and Fiona, the Minions, Hello Kitty, and the Pink Panther.
If Universal Studios wasn't part of your
Halal trip to Japan
, it should be now! Dedicate a day to yourself – to the thrills and shrills of your insides churning, questioning reality, and sinking into your favourite movie setting.