What pops in your mind after hearing the word "Taiwan"? The metropolitan cities? Taipei 101 tower? Or its street food? Maybe those are the most common reasons why people visit Taiwan but, have you ever heard of Hualien City? Because you haven't seen Taiwan's real beauty if you have never visited Hualien; Taiwan's hidden gem.
It is scenic, serene and natural. Hualien is where true travelers should go to.
However, before getting onto the real adventure in this city, you should really drop your luggage off and have a peaceful sleep in this beautiful and Muslim-friendly Hotel called, Liga Hotel.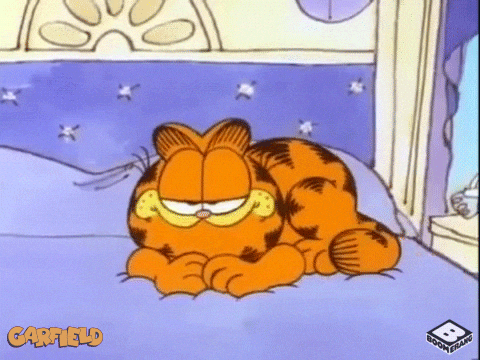 via GIPHY

Also Read: 8 Things You Should Know Before Visiting Taiwan

Muslim-Friendly Features
Liga Hotel is one of the best Muslim-friendly Hotel in Hualien city. This 3-Star hotel has 5 Crescentrating and is located in the best-rated area in Hualien City. The hotel offers Muslim-friendly services and the staff are well-trained on guest requirements. Prayer direction is marked and prayer mats are provided in each spacious room upon request.

Nearby Mosques
Hualien Al-Falah Mosque
If you need to perform Friday Prayers or Taraweeh in a mosque, there is a mosque nearby called Hualien Al-Falah Mosque that is only 1.5 kilometers away from the hotel.
Address: No. 78, Fuji Road, Hualien City, Hualien County, Taiwan

Halal Dining Options
Liga Hotel's kitchen is Halal-certified and serves delicious Halal and Vegetarian breakfast. The hotel also does not have bars or night clubs and does not serve alcohol. In terms of dining options, you definitely have nothing to worry about.
Hotel Facilities
Credit Image: Liga Hotel from Trip Advisor
In Liga Hotel, you can enjoy the beautiful sunrise in the morning or sunset in the evening, at the rooftop garden facing the mountains. Imagine that sweet relaxation. Moreover, each rooms offer a minimalist concept, with perfect ambiance, ensuring that guests have a pleasant stay. In addition, this hotel offers free WiFi access, karaoke facilities, shared lounge and good parking space for all of the guests.
Most importantly, Liga Hotel has a multi-function meeting room, making it a great place to stay if you're on a business trip. It also has a 24-hour front desk with free luggage storage service so if your flights are delayed or if you arrive at the hotel late at night, you don't have to worry about late night check-in.

Also Read: Green World NanGang | A Revitalizing Experience In Taipei

Prime Location
However, the best thing about this hotel is, really... its prime location. It is only a 10-minutes walk away from Hualien Railway Station. However, if you're tired of walking but want to save up some money, Liga Hotel could provide you free shuttle to Hualien Railway Station and Hualien Airport.
Local Attractions
Four best attractions in Hualien including Qixingtan Beach, Hualien Farglory Ocean Park, Liyu Lake and Taroko National Park are only 17-40 minutes away from Liga Hotel by driving. This hotel literally has the best location for those of you who would like to stay a little bit longer to spend time exploring Hualien's beautiful natural attractions, because there are just so many beautiful places for you to see.
Here is a little bit more information about those four natural spots we mentioned that are worth to visit while staying in Liga Hotel.
1. Qixingtan Beach

Credit Image: Qixingtan Beach Island Life Taiwan
This serene, crescent-shaped beach is located in Xincheng Township, Hualien County. Qixingtan Beach is only 7,9 kilometers away from Liga Hotel, which is only 17 minutes away by car.
2. Hualien Farglory Ocean Park

Credit Image: Hualien Farglory Ocean Park on Taiwan Tourism Bureau
Facing a wide beautiful ocean, this first marine theme park in Taiwan is located only 12,9 kilometers away from Liga Hotel, which is 24 minutes away by car. You should definitely take your children here!
3. Liyu Lake

Credit Image: Liyu Lake on Round Taiwan Round
16 kilometers away from Liga Hotel is the beautiful Liyu Lake. It takes 28 minutes by car from the Hotel. Surrounded by mountains, this lake is a perfect spot to have a romantic moment with your loved ones and definitely great for family trips. You can either rent a pedal boat, a canoe, a motorboat or a bike, to go circling around the lake.
4. Taroko National Park

Credit Image: Taroko National Park
If your soul seeks for remedy, you enjoy beauty and you are in love with hiking, then you should make your way to the Taroko National Park. There are a lot of breathtaking views here, including the Eternal Spring Shrine, Shakadang, Sanzhan and Liwu River, Shakadang bridge, and many more. Visiting this park will give you one of the most beautiful and unforgettable memories. From Liga Hotel, it takes about 40 minutes to get to Taroko National Park by car or bus.

Other Local Attractions
If you are dying to try Taiwan's street food, there is a nearby night market here called Ziqiang (LinYa) night market. This place is only a 13-minute walking distance away from Liga Hotel. Here, you can try the famous Chinese White Sugar Cake. If you want to get to know a little bit more about the local culture, you can go to Temple Shen An that is located just 2 kilometers away from the hotel.
Nearby Halal Restaurants
Madina Indian Restaurant
There is also a good Halal Restaurant located near the hotel which is Madina Indian Restaurant. It is only 2 kilometers away from the hotel. You can either walk there or grab a taxi.
Address: No. 482, Ho Pin Road, Hualien City, Taiwan
Contact: +886-3-833-4921

Since Liga Hotel is situated in the center of the city, it is surrounded by hundreds of restaurants, some shopping malls, and gift shops. Overall, staying here will give you many advantages such as reasonable prices, great service, perfect location, natural view of the mountains, and also the wonderful city view.

Also Read: Roaming Around Taipei, Taiwan & Looking For A Mosque? We Got You!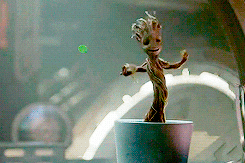 So, what are you waiting for? Book a room at Liga Hotel, pack your bags, and fly to Hualien, Taiwan, now!

Address: No. 258, Shangxiao Street, Hualien City, Hualien County, Taiwan 970
Price range: around 60 SGD