There is no doubt that a holiday in Taiwan will be exciting when you get to explore this fascinating destination. Being among the most well-developed regions in Asia, Taiwan has plenty to offer travellers who are looking for an unforgettable cultural experience, entertainment and amazing food too. Tourists are in for an amazing time when visiting Taiwan's capital city, Taipei as well. However, there are some things to know before you fly off to Taiwan to enjoy a smoother trip – so check out these useful travel tips to make your holiday much easier.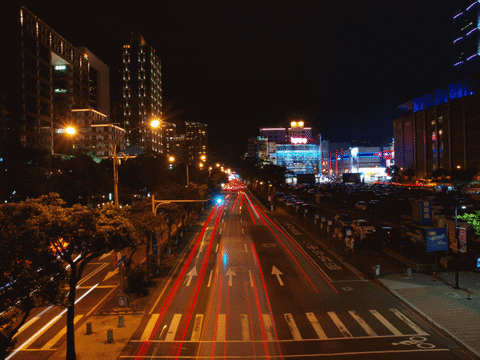 Credit - giphy.com
1. Get An EasyCard To Travel Around
How to get around with an EasyCard is what every traveller should know before visiting Taipei city. An EasyCard is a handy smart card that will grant you access to Taipei's MRT service. You can also pay with the Easy Card when travelling by buses or taxis, ferries and the city's YouBike service as well. These cards are used to pay for public parking and at supermarkets or convenience stores too – look for the EasyCard logo at certain stores which indicate that they accept payment. An EasyCard can be bought at any metro station in Taipei.
2. Be Aware Of Metro Etiquette

Some of the most important things to be aware of in Taiwan when travelling on the metro or bus is not to sit on the seats that are reserved for pregnant women, children and the elderly or disabled. The metro also has rules about standing in line and the locals are very particular about this too. Additionally, commuters are strictly prohibited from carrying food, drink and chewing gum on board, and doing so will result in being fined.
3. Get Around By Bike Or Scooter
Apart from walking, the best way to get around Taipei is by riding the city's bike scheme, YouBike or renting a scooter. A scooter is the best way to get around outside Taipei, and you can easily rent one too. You can also enjoy Taipei and take in the city while on holiday in Taiwan when riding a bike, and park at any of the YouBike docking stations in the city.
4. Be Willing To Stand In Line


Picture Credit - www.mashable.comSome of the interesting facts about Taiwan culture is that the locals don't mind standing in line when it comes to shopping or queuing up for restaurants and even at bustling night markets. It's considered polite and organised, and even the MRT stations have markers indicating where to stand.
5. Carry Cash Wherever You Go
Picture Credit - www.cheatsheet.com

You can use an EasyCard for some stores and supermarkets, and most high-end international chain restaurants and shopping places in Taiwan accept card payments. However, the majority of local businesses only accept cash, so carry enough cash with you at all times – ATM machines are very easy to locate in Taiwan too.
6. Learn A Few Common Phrases

Picture Credit - www.wikihow.com

Taiwanese Mandarin is not an easy language that you can pick up easily and the accent differs from Chinese Mandarin too. But you can learn some basic phrases such as greetings and some sentences to help you get around when interacting with the locals. People in Taiwan are very friendly and helpful, where you will find young people or students who can speak English to help you out with translating or with directions.
7. Find A Variety Convenience Stores
Picture Credit - www.taiwaneseamerican.org

Even if you forget something on your packing list for Taiwan there is no need to worry – the 7-Eleven stores have almost anything you need. From free WIFI and ATM machines to getting printouts or buying train tickets, convenience stores are more than just places to buy snacks. You can even have hot drinks at a 7-Eleven after you get whatever you need.
8. Check The Voltage On Electronic Gadgets

The standard for electrical outlets in Taiwan is 100V 60Hz AC, the same as the United States and Canada. Plugs on electrical gadgets from Australia, Europe or South East Asia will not be compatible – you might need to include a power adapter or transformer in your packing list for Taiwan. Another alternative is to use a USB travel power charger that can be used for multiple devices. However, do a bit of research to find out if your electrical gadgets can be used without hassle.
Find nearby Halal food places in Taiwan
Find nearby prayer places and Mosques in Taiwan
Don't forget to refer to these helpful travel tips for your next Muslim-friendly tour in Taiwan!