Winter is a perfect time to visit the UK, especially to Birmingham for Muslim travellers. Be prepared to shop and try a variety of good foods during this time of a year. Make sure you book your flight well before year-end holiday season since airfares during this season can be very high. The best time for you to visit is in November. So hurry, grab your passport and book your trip to Birmingham and make sure to bring your warm clothes. But don't bring too many because you will find good & trendy warm clothes that you can buy during your window shopping here.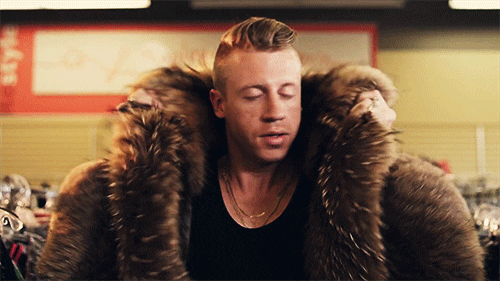 credit - giphy.org
Birmingham German Market Festival
Picture Credit - bbc.com
There are many festivities during winter time in Birmingham. Birmingham will be draped in light from end of year Birmingham German Market Festival at the city centre (will be opened on 16th November - 24th December 2017), to which visitors will flock from all over the UK and abroad. In German Market Festival you'll find many sellers of genuine German products from knick-knacks to food, but only small varieties of food that Muslim can buy, such as bakery/pastries (asked the stall staff for vegetarian or seafood ones) and the rest should be avoided. You can find plenty of souvenirs or fashion for yourself there.
Bullring Shopping Mall
Picture Credit - smartbusinesslist.com
The Bullring Shopping Mall in the heart of city centre is famous for shopping, with big department stores such as John Lewis, Selfridges, Debenhams and others are within short walking distance to each other. The opening hours for Birmingham shopping centres are mostly 10 am - 8 pm, with the exception of restaurants and food stalls which open for longer. Look for their halal sign in their window or wall. You can find many Middle Eastern, Asian, Southeast Asian, or western cuisines in Birmingham.
ASDA or Tesco

Picture Credit - localtraders.com
You'll be amazed at what you can find, from food to fashion, in UK big supermarket chains like ASDA or Tesco. You will find therein a world food section with halal products and halal butcher corners.Additionally, they also sell fashion from baby clothes to adult and their design and price would not disappoint either.
Grand Central Birmingham
Picture Credit - www.keytothecity.co.uk
One of the latest shopping places at the city centre is in Grand Central Birmingham. It has a praying room located on the ground floor near the main entrance. You'll find one halal Japanese restaurant there too, i.e. Yakinori.
The Birmingham Rag Market
Picture Credit - www.ragmarket.com
The Birmingham Rag Market is also a very interesting place to explore, you can buy therein anything from clothes, household items, foods, and souvenirs with bargain price compared to the modern mall next door. They are also located in the city centre near Bullring shopping mall. The Birmingham City Centre is indeed a very convenient place for shopping and halal culinary trips, where they are within a short walking distance from each other.
Coventry Road
Picture Credit - flikr.com
Ladies, not to worry. You can find places to buy Muslimah clothes while you stay in Birmingham. Set aside time to go to Coventry Road, Small Heath area, which is 5 minutes taxi ride or 15 minutes public bus ride from city centre (bus number 17, 57, 58 and 60). When you arrive there, you'll find on the left and right side of the road many small shops selling items from Islamic books, groceries, foods to Muslim fashion. This one-stop could make your trip unforgettable. This area is a Muslim-majority area and you'll have a peaceful and safe time there for sure Insha Allaah. There are also plenty of Mosques in Small Heath to perform prayers; just ask one of the shop staff and they will tell you which one is nearest.
Resorts World Birmingham
Picture Credit - https://www.gentinghotel.co.uk
Resorts World Birmingham is a brand new shopping location, a one-stop place for shopping, dining and entertainment resort (note: only Cinema that is suitable for Muslim). You can find plenty of trendy UK branded outlet stores there as well.
The Mailbox
Picture Credit - imagesofbirmingham.co.uk
For world and UK high-end shopping, the place to go is The Mailbox at the city centre. Located adjacent to trendy apartment complexes and the beautiful Birmingham canal, this shopping mall offers you high quality branded products and boasts a scenic spot at its ground floor near the canal for a relaxing coffee and tea.
Now you have more reasons to make a trip to the UK, and do check out more of our travel guides!