December holidays
are a perfect time which many families choose to go out and spend time together. And as this holiday season draws near if you are looking to enjoy an extra special holiday why not get set to embark on an
adventure tour to Australia
? As a
premier holiday destination
, you will have ample amounts of things to keep you all happy and engaged during your holiday and you sure will be able to create some fun memories you can treasure for the rest of your life. In terms of planning your
family holiday in Australia
, there are quite a number of states and territories you can cover. Judging by the massive number of attractions in
New South Wales
this could be considered as one of the best places you can spend time in.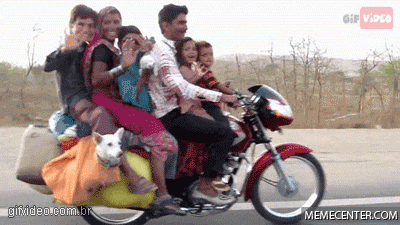 Picture Credit - Giphy.com
Here are a few things we recommend you include in your
plans for your family trip
so you can enjoy Australia's coolest family holidays you can ever hope to enjoy.
About New South Wales
Before we get into all the amazing things to do and attractions to see in New South Wales here's an introduction to one of the top destinations you should visit for your
Muslim travel to Australia
. NSW is located in the south-eastern part of Australia and is the oldest and most populous state in the country. While you holiday in this region, you will also be able to
travel Sydne
y the oldest, largest and as you may already know, the capital of NSW. The region is a frequent
travel destination
among tourists from around the world because of the abundant natural attractions like
sandy beaches
and snowy mountain ranges and also the multitude of historic sites and other cultural landmarks that depict the proud heritage of one of the greatest nations in the world.
Weather in NSW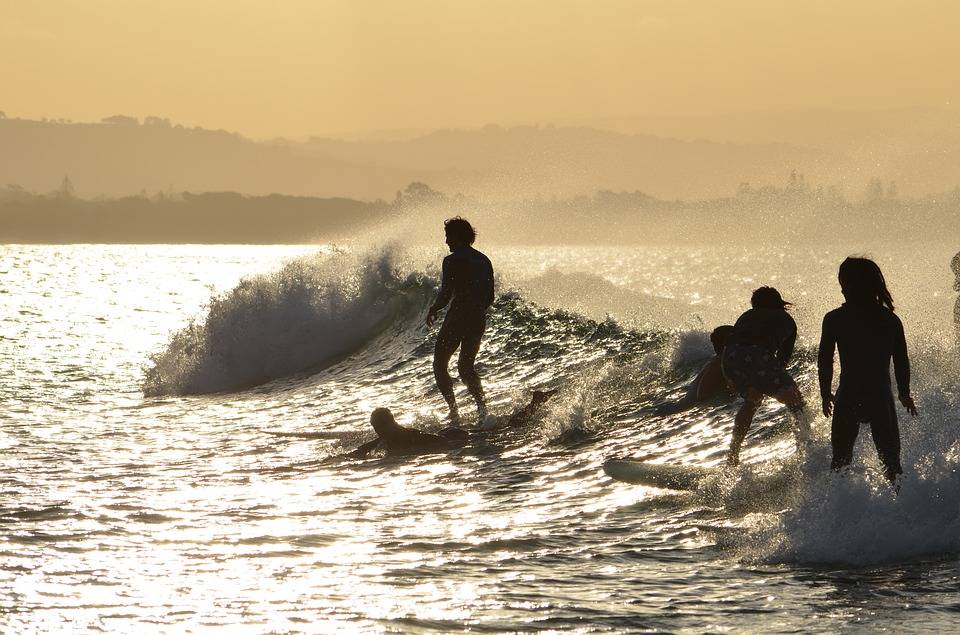 As NSW covers a vast land area the climate varies a great deal based on where you travel to. Overall the weather experienced during the month of December is perfect to enjoy most outdoor activities and you will get to enjoy the special beauty of the region during the Christmas season.
Getting around NSW
Road and rail networks are some of the most common modes of transportation between various cities and attractions found scattered across NSW. Public transportation along main transport routes in major cities are quite efficient but if you are looking at covering the more remote areas of the state you might want to consider the option of hiring your own private vehicle so you can all make stops according to your own tour plans. This would sure give rise to the perfect adventure tour to Australia you all will enjoy. You might want to try some of the popular routes for road trips like a drive along the coast north from Sydney, drive along the southern coast from
Sydney
to Batemans Bay, or even take a trip along the scenic but windy trails along Waterfall Way.
Things to do and Places to Visit in NSW
Visit one of the largest and most historical parks – the BIG4 Easts Beach Holiday Parks.
Picture Credit - eastbeach.com.au
This is one of the top
family holiday destinations
NSW you all can enjoy as a family. This family-owned establishment has been in operation for over 80 years and covers about 35 acres of land offering visitors so much to do during their stay. The park allows you to enjoy the view of a snowy mountainous backdrop and of course the pristine quality golden sands of the Easts Beach. The park features a number of attractions including an Aquaventure Park, children's playground, resort swimming pool, minimart and much more. You will also be in close proximity to many other famous attractions in New South Wales like the Kiama lighthouse, Kiama blowhole and Minnamurra Rainforest in Budderoo National Park you can all explore together.
Address: 30 Ocean Street (PO Box 10), Kiama, New South Wales, 2533 Australia
Phone: 02 4232 2124
Explore the mighty Blue Mountains
A climb up the Blue Mountains is an absolute essential as part of your adventure tour to Australia. Taking you away from the hustle and bustle of city life, this majestic mountain range is a perfect time to enjoy a thrilling holiday in a beautiful and deserted landscape. The region has been designated as a
UNESCO World Heritage Site
and you can enjoy quite a number of adventure activities like abseiling, mountain biking and hiking and also visit top attractions like Wentworth Falls, Three Sisters sandstone rock formations, take a trip on the world's steep railways at Katoomba Scenic World and explore the mystical Jenolan Caves.
Have fun in Newcastle
Picture Credit- Visitnewcastle.com.au
The second largest city in NSW,
Newcastle
is a great place to enjoy Australia's coolest family holidays. The city is a perfect place to understand the authentic NSW culture and has many family-friendly activities in store for you. Some of these include enjoy a picnic at King Edward Park, watch the sunset at Lake Macquarie, visit the Hunter Wetlands Center is a conservation sanctuary and have endless fun at the TreeTop Adventure Park.
Relax in Lord Howe Island
Lord Howe Island is a World Heritage Site and one of the most serene places to visit in NSW. A trip to this location is a perfect way to spend your holidays where you can explore islets created from a former volcano, relax on white sandy beaches and enjoy a number of adventure activities like hiking, snorkelling, surfing and much more in The Lord Howe Island Marine Park.
Explore Sydney
You should definitely try and find yourself some Sydney
weekend getaways
packages that will allow you to explore the many wonders the capital city of NSW. Some the top attractions you must visit during your Halal tour to Sydney include the Sydney Opera House,
Harbour Bridge
,
Bondi Beach
, and Darling Harbour.
Indulge your taste buds in the Halal friendly restaurants of NSW
Well if there is something all of you will be able to enjoy during
Muslim travel to Australia
is a lovely family meal together in one of the top
Halal friendly restaurants in NSW
. In this part of the world, you can look forward to enjoying all sorts of International culinary cuisines that are guaranteed to take you on a g
astronomic adventure
like no other. Here are a few options for restaurants you can stop by to enjoy various cuisines.
Neptune Palace Sydney for Chinese-Malay halal dishes

Address : 18-22 Pitt St, Sydney NSW 2000, Australia
Website : www.neptunepalace.com.au
Phone : +61 2 9241 3338
Efendy Restaurant for contemporary Turkish cuisine

Address: 79 Elliott St, Balmain NSW 2041, Australia
Website: efendy.com.au
Phone: +61 2 9810 5466

El-Phoenician Restaurant for Lebanese cuisine

Address: 328 Church St, Parramatta NSW 2150, Australia
Website: www.el-phoenician.com.au
Number : +61 2 9633 1611
Zaaffran for Indian cuisine
Address: Harbourside Shopping Centre, 345/10 Darling Dr, Sydney NSW 2000, Australia
Website: www.zaaffran.com
Phone: +61 2 9211 8900
For more travel ideas and tools to locate halal food, download the Halal Trip app >> https://www.halaltrip.com/islamic-travel-app/