A
train ride
on the Harz Steam Railway – Wernigerode, is a fascinating experience that travellers cannot miss out when
visiting Germany.
This is a perfect opportunity to get those Harz railway tickets and ride on the most beautiful steam train in the world while admiring the scenic routes that
Germany
has to offer.
Getting around Germany
on local transport is a great way to admire the cities and the gorgeous rural scenery too.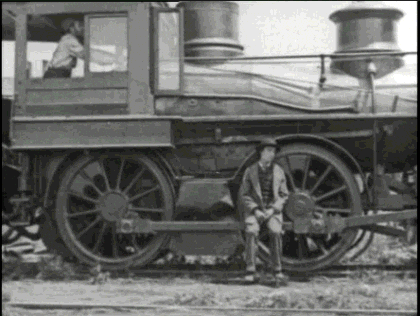 Credit- Giphy.com

The History Of Harz Steam Railway

The steam railway network was originally founded between 1886 and 1897 when the main railway lines which are Harzquerbahn, Selketalbahn and Brockenbahn. The steam railway line became an important mode of transport for troops and supplies when East and West Germany were divided during World War II. Today the train still maintains its gleaming exterior with carriages from another era and you will feel as though you have stepped back in time. The train is still one of the popular transport methods in Germany making stops all year round on the Harz railway route map.
Picture Credit - www.hsb-wr.de
Fantastic Scenic Routes And More

The 1 hour and 45-minute journey from Brockhen to Wernigerode will take you through some of the best scenic routes complete with snow-capped peaks and wild dark forests, especially when
travelling
through Drei Annen and Eisfeld Talmühle. You simply cannot miss out on the beauty of the Selketal valley that you will be passing through, where you will get to see the green meadows and mountain landscape – a truly picturesque setting.
Picture Credit - www.hsb-wr.de
The route along the Brocken railway will take you close to the famous Brocken Mountain where can visitors stop over and take can take an engaging hike up the summit. The snowy landscape is unusually beautiful during winter as well and the train ride will take you through pine forests too. Nature lovers can also take guided hiking tours at the Harz National Park in the Harz mountains – something to do when stopping over at Drei Annen Hohne.

Picture Credit - www.hsb-wr.de

Interesting Towns To Explore

This steam train journey will take you to some of the best places to visit in Germany – there are 48 stations along the 140km railway line. The Harz railway is the largest steam network in Europe that interconnects the northern towns of Wernigerode and Quedlingburg, including cities in Thuringen such as Lower Saxony and Saxony Anhalt. You will also get to pass through the city of Nordhausen in the south – which was formerly a concentration camp during World War II. Quedlingburg is especially famous for its timber houses and winding cobblestone streets, and Wernigerode is an intriguing town to explore as well. Going on any Harz mountain railway tours will give you truly unique experiences while giving you a great view of the most interesting spots of the Harz Mountains.
Picture Credit - www.hsb-wr.de
You will be able to locate a few
Halal restaurants
in the towns of Quedlinburg and Thuringen especially in Jena, but always ask the staff if they serve
Halal food
before placing any orders just to be safe. You can even opt to pack meals or snacks for the journey ahead.
Picture Credit - www.hsb-wr.de
On your next
Halal tour
to Germany, consider travelling through the Harz mountains for a unique experience to see a different side of the destination. So reserve your Harz railway tickets today!