Looking forward to enjoying a holiday in Japan? Well, HalalTrip has put together one of the best Japan tour packages you can ever dream of enjoying. As you explore the many attractions in Japan, one of the main concerns that would go through your mind is how to find Halal food. That is why we have put together the ultimate halal Japanese gourmet trail package by teaming up with the much-loved Inari-Ku. Read on to learn about how this tour in Japan will help you enjoy the very best of Halal food in Japan. This Japan tour also takes you sightseeing to some of the most famous attractions in Japan, and not to mention includes enough time for shopping in Japan so you can enjoy a complete holiday experience.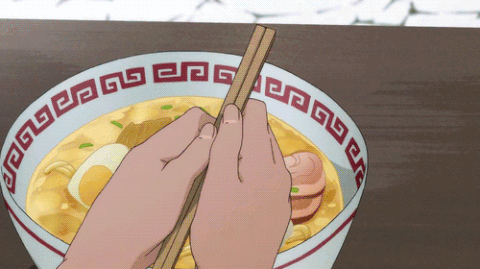 Credits - giphy.com

Highlights of the tour

1) Tantalize your taste buds with our Japanese food expert's recommendations
Mdm Marhamah (left), pictured with one of her Sensei
Of course, the main purpose of this special tour in Japan is to allow you to enjoy the very best of Halal food in Japan. To create this unique gastronomic adventure, we teamed up with the best. Founded by the extremely talented and strong lover of Japanese cuisine, Mdm Marhamah, Inari-Ku is a home business in Singapore that has made a name for itself for recreating delicious Halal Japanese dishes.
Just as Inari-Ku successfully brought the essence of Japanese food culture to you back at home, this expert on Halal Japanese Dining will act as your personal tour guide so you can explore some of the best Muslim-friendly restaurants in Japan. Handpicked by the maestro herself, you will be able to visit the best ramen shops and fresh sushi makers around the country. Here's a look at some of the top picks that are in store for you.

Sano Nikkoken – This 70-year-old ramen shop, famous for their deliciously simple ramen and juicy yet crispy Gyoza. One of the best-known places to eat Ramen dishes in Sano, this humble ramen shop is definitely a stop not to be missed.

Experience authentic Yakiniku at Gyumon in Shibuya. Serving a range of tender juicy meats from beef shoulder to beef rib loin and even chicken.

Naritaya, one of the stops on the trip is a Muslim-friendly ramen shop that serves 'traditional old style Ramen'. Striving to preserve the original Japanese traditional ramen taste through using only fresh natural ingredients such as fish, mushroom, seaweed and chicken as the base flavours, Naritaya spares no expense in ensuring the authenticity of their ramen. Their noodles are made fresh from their factory using the best ingredients to the traditional taste.

Ramen Ouka - This Ramen Shop, popular among both visitors and locals boast a simple menu with a range of serving size from small to extra large. Ramen Ouka also offers a vegan option that does not lose out in taste. The Ramen offer has a range of spiciness levels to choose from and each set comes with a bowl rice to pour the leftover broth in to complete your meal.

Pokok Pisang brings a taste of home recreated by their Malaysian chef Asri to suit Japanese tastes. Pokok Pisang is most famous for their "Khao Man Ghai" Chicken rice, similar to Nasi Ayam with a Thai twist.

Sushi Masa – a highly popular spot for Sushi in Japan. By special arrangement with Mdm Marhamah and Chef Asri, Master Masa will prepare Muslim-friendly dinner meal especially for you! Sushi Masa specializes in serving affordable sushi in a cheerful atmosphere and serves popular sushi and sashimi dishes such as maguro (tuna) and hamachi (yellowtail).

Kajiya in Kamakura – lunch at yet another popular pick for Japanese seafood dining. Kajiya offers a traditional Japanese menu with the freshest seafood ingredients. Their Menu lunch sets feature meals such as Sanshoku-do with dried whitebait, tuna and salmon as well as Tempura-Teishoku (tempura shrimp, vegetables and mushrooms). All set meal comes with a small bowl of cold salad and miso soup.

Ayam-ya – located near Masjid Assalaam, Ayam-ya is popular for its chicken-based ramen as its name suggests. They have a range of Ramen available from hot and spicy to cold ramen serve with dipping sauce. Their amazing halal chicken Ramen would be perfect for dinner after a busy tour of Tokyo.

Hanasakajisan – Famous for their Washoku or Traditional Japanese food and High-quality beef Shabu Shabu. Get ready to feast on their famous Halal specialities for lunch.

A special dinner treat created just for you by Sensei Fujisaki Tadao at Yacco Sushi Kagetsu restaurant. He is the man who groomed Mdm Marhamah to be the cook she is today. Yacco Sushi Kagetsu restaurant typically serve Edo-style sushi allowing you to feel Japan's delicious flavours with seasonal dishes prepared using fresh, seasonal ingredients in their best condition

On the last night of the tour, you will be treated to a very special dinner at Kusumoto, a fine dining restaurant. This members-only restaurant with an annual membership fee of 10,000 yen, features private rooms and is designed so that customers can enjoy their meal in comfort and privacy. Each dish is designed by chef Katsumi Kusumoto using skills, ingredients and techniques he learnt in his 10 years in French cuisine to create masterful dishes that go beyond the boundaries of "French" and "Japanese" cuisines.
* Do take note that restaurants list are subject to change
2) Witness some of the most famous attractions in Japan
Picture Credit - www.flickr.com

As you relish the taste of Japanese cuisine, you can feast your eyes on some of the marvellous splendours this amazing nation has on display. The Halal Gourmet Trail that we have carefully designed for you includes visits to world-famous attractions like Ashikaga Flower Park, Fukuroda Falls, Ryujin Big Suspension Bridge, Hitachi Seaside Park, Yuigahama Beach and the Imperial Palace among much more.

3) Burn off your calories by going on a shopping spree


No need to worry about all those calories you might gain by indulging in delicious Japanese dishes because a thrilling shopping experience awaits. We plan to take you shopping in Japan to explore some of the most noteworthy places where you will be simply spoilt by the impressive array of choices before you. Japan is known to be a shopping paradise with almost everything on offer, from branded goods, fashion items, cosmetics, books, handicrafts, budget items to other authentic Japanese souvenirs. Be prepared to stop by top shopping destinations like Tokyo Tower, Tsukiji Outer Market, Nakamise Shopping Street, Pallet Town, Komachi Street and top fashion districts like Ginza, Shibuya and Shinjuku.

Halal Gourmet Trail Program

Day 1: Arrival in Tokyo followed by dinner at a restaurant. Check-in to the hotel.

Day 2: Breakfast at the hotel and get ready for a day of sightseeing at Tokyo Tower, Imperial Palace Plaza, Tsukiji Outer Market, Asakusa Kannon Temple, Nakamise Shopping Street, Odaiba, Megaweb. After shopping at Pallet Town.

Day 3: Breakfast at the hotel. Experience the Shinkansen (Bullet Train) from Tokyo to Oyama and take in what Japan in Spring has to offer. Make our way to Ashikaga Flower Park. Check into the hotel in Kinugawa Onsen and enjoy a hot spa at the hotel.

Day 4: Visit Fukuroda Falls, Ryujin Big Suspension Bridge and Hitachi Seaside Park, after breakfast at the hotel.

Day 5: Breakfast at hotel and then transfer to Kamakura. Visit Komachi street, Yuigahama Beach, Enoshima. Transfer to Tokyo at the end of the day

Day 6: Visit Ginza, Shibuya and Shinjuku and shop till you drop.

Day 7: Depart Tokyo for home.
We sure that you would be excited about getting onboard this amazing tour, so book your slot and enjoy this very special holiday in Japan. This unique package designed for Muslim travel to Japan is offered at an attractive price of SGD 3290, and is inclusive of flights, meals as well as accommodation, making it one of the best Muslim-friendly Japan tour packages for you. The price for children aged, 6-11 years old is SGD 2890 with a bed and SGD 2119 without. Prices mentioned includes child meals at selected restaurants as well. Arrangements can be made if you are flying from another city - contact us for any further inquiries.