Malaysia is a magical destination unlike any other. A melting pot of cultures and religions, the country is home to some architectural marvels, breathtaking natural landscapes, fantastic shopping venues, and its rich culture and cuisine, amongst a number of other things. It's also fast becoming a must-visit destination for Muslims across the globe due to its Muslim-friendliness, combined with all the exciting things it has to offer.
From must-try dishes to the top sightseeing spots in the country, to things not to do in Malaysia, here's our list of 9 things to keep in mind while traveling to Malaysia, for the most memorable trip of a lifetime!
(Psst! You Need A Break! Check Out These 5 Honeymoon Destinations in Malaysia Perfect For Your Getaway!)


1. Eating Halal Will Be A Breeze

Image Credit: Abhishek Sanwa Limbu on Unsplash
Malaysia topped the Mastercard-Crescentrating Global Muslim Travel Index for the year 2019, which means that based on certain criteria, it was declared the most Muslim-friendly destination across the world! Although you will find a number of religions being practiced here - from Buddhism to Christianity to Islam, Malaysia is a predominantly Muslim country.
This means that Halal food can be found, no matter where you go! You best believe Malaysia is home to hundreds of cuisines with most of them Halal Certified. These restaurants range from the local street food stalls to independent restaurants and even fine-dining restaurants.
When in Malaysia, you cannot miss trying out the nasi lemak with sambal, roti canai, satay, and kaya - a jam made from coconut milk, sugar, and eggs. Follow up your meal with other local specialities like a warm teh tarik or cold ais kacang, or a Milo Dinosaur!
Be sure to hit the streets and sample a variety of snacks being sold off food carts, and pay a visit to the night markets for a culinary experience that will likely make Malaysia your favorite destination of all time! Street food in Malaysia is all Halal unless stated otherwise, so eat away!
*If pork is being served at an outlet, you will see a banner or sign board stating this clearly.
(TRY EVERYTHING! 5 Must-Try Spots In Kuala Lumpur For Malaysian Street Food)


2. Exploring Won't Break The Bank
Thanks to budget airlines like Air Asia and Malindo Air, exploring the country is not only easy but affordable too! These airlines offer a number of domestic flights to destinations across the nation, so you could be taking a selfie with the iconic Petronas Towers in the background in Kuala Lumpur one day, and then swimming in the turquoise waters of Langkawi the next! If flying is not your thing, you could even take an affordable train ride to destinations like Ipoh, or hop on a bus and head to Singapore!


3. You Won't Get Lost In Translation
Malaysia is very culturally and linguistically diverse. Home to Malays, Chinese, Indians, and expats, you will find that although Bahasa Malaysia is the country's official language, English is widely spoken and understood in all major cities. If you're, however, visiting towns that are slightly off the beaten track, you may have a bit of a language barrier issue, otherwise, you don't have to worry about being misunderstood, or not understood at all!


4. Taxis Are Known To Be The Worst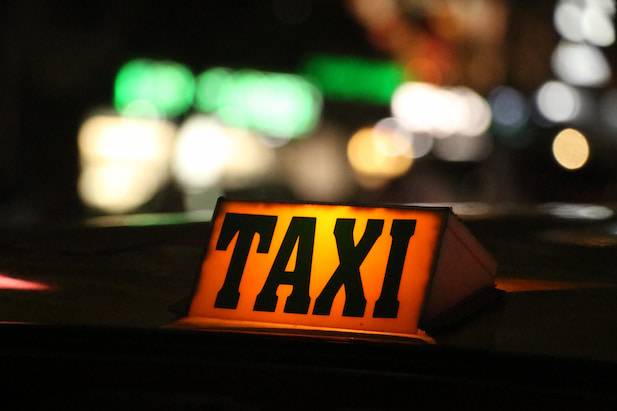 Image Credit: Rojan Manandhar on Unsplash
Here's one thing not to do in Malaysia - hailing a regular taxi on the road unless you really have to, is a no-no. Shrewd Malaysian taxi drivers know exactly who to take advantage of. Just a whiff of you being a tourist, and they double or triple your fare! Although most cabs state that they are 'metered', once you're in, most drivers won't switch the meter on, or many will say they're broken and will refuse to bargain.
Avoid putting yourself in such a situation by instead, downloading a taxi booking app beforehand. Apps like Uber, MyCar and Grab are widely used in Malaysia and are very dependable, except during peak hours. If you find yourself at a mall with no cabs showing up on your app, your best bet to finding a taxi would be for you to head to the taxi generally found at most major malls.


5. Always Have Enough Cash
Even though Malaysia is a developed country, not all stalls in Malaysia accept cashless payment. Be sure to always have cash ready in your wallet just in case cashless payments are not applicable. You would also want to prepare enough cash for the numerous night markets in this country! But don't worry! We're pretty sure you can still use your cards in the malls.


6. Malaysia Is All About Nature and Wildlife
Nature and wildlife lovers are flocking to Malaysia, and we're not surprised! The country is home to some of the most diverse wildlife on earth, and with lush-green rainforests found everywhere, Malaysia is absolutely beautiful! From the Taman Negara National Park and the Penang National Park to the Kinabalu Park, Sepilok Orang Utan Rehabilitation Centre, the Turtle Sanctuary Beach, Cameron Highlands, and the Kilim Geoforest Park, Malaysia offers so much flora and fauna to be discovered!


7. Shop to your Heart's Content without Hurting your Wallet

Image Credit: charlesdeluvio on Unsplash
Home to countless large shopping malls that feature stores by well-known brands, and markets selling bits and bobs and anything you can think of, Malaysia is a shopper's paradise! Malaysia's shopping scene is definitely on point. From clothes and shoes to electronics, souvenirs, and food items, you'll be able to find it all!
If you're on the lookout for the latest in luxury items, Kuala Lumpur's Pavilion Mall and Suria KLCC are go-tos! Other malls like Berjaya Times Square, Sunway Pyramid and Mid Valley Mega Mall house a variety of stores, those that are high-end as well as more affordable ones. When in Malaysia it's also a must to explore as many markets as you can because you never know what you will find! You may need to bargain a bit here, but the gems you discover will be worth it.
(Hey! We LOVE making your lives easy so here are the Top 5 Places To Shop In Kuala Lumpur)


8. There are World Heritage Sites to Discover
Did you know that Malaysia is home to a number of UNESCO-listed World Heritage Sites? Here, we highly recommend paying the Gunung Mulu National Park, Kinabalu Park, the Lenggong Valley, and the historic cities of Malacca and George Town a visit! How cool would it be to go back home and tell your friends you visited a World Heritage Site? So cool!


9. You won't miss your prayers
If you're wondering if you'll be able to find Mosques and prayer facilities in Malaysia, the answer is a big fat Y-E-S! No matter where you go, you will be able to find a mosque, or at the least a small prayer room (musollah) with all the facilities, you require to offer your prayers, including prayer garbs and an area for ablution. You can find them in the malls, R&Rs and many more! This means that you won't have to compromise at all on your religious beliefs while having fun!


10. Always be prepared for changes in the weather
Image Credit: Osman Rana on Unsplash
As with most tropical countries, the weather in Malaysia is mostly warm and humid throughout the year, with unexpected downpours even during the 'dry season'. While it depends on where in Malaysia you are planning on visiting, it's always best to avoid planning hikes and other outdoor activities during the hot season, and carrying around a water bottle to stay hydrated at all times is an absolute must.
The rainy season is generally between April and October, so if you are visiting Malaysia during this period, it's best to come prepared with an umbrella and some indoor plans too!
So come on guys! If you haven't been to Malaysia, time to pack your bags and planning your itinerary! Have fun in Malaysia!