There are many Halal food and restaurant options at Singapore's Changi Airport. From Indian, Chinese, International cuisine to Halal Ice-cream and chocolates, (almost) everything you can think of will be available.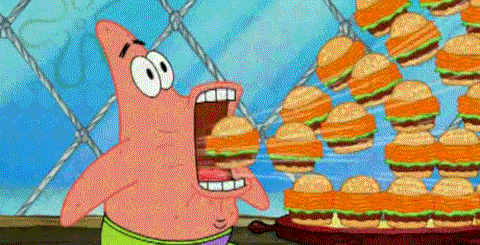 Changi Airport in Singapore has three terminals with multiple, diverse dining options. Whether you wish to indulge in some fine dining as part of your first meal after disembarking in Singapore or just to satisfy those hunger pangs with some quick takeaway snacks; Changi Airport has it all. The increase of Halal awareness around the world has spawned an increase of Muslim-friendly restaurants at the Changi Airport, giving an opportunity for Muslim travelers in Changi Airport to eat freely. Here is a list of 17 spots that serve Halal food in Changi Airport, Singapore.
1) RV Café
Indulge in some great comfort food at RV Café - gourmet burgers, sandwiches, fresh pizzas, steaks and the creamiest pastas. Head over to the cafe at Level 1, Terminal 1, to grab a quick bite at any time of the day.
2) Kaffe & Toast
This Halal-certified eatery is a great spot for authentic Singaporean delights. In addition to great breakfast, sample some favorite local dishes ranging from Laksa to Nasi Lemak to Chiken Curry. You can find Kaffe & Toast at the public areas in Terminal 1 and 2.
3) Kopitiam Staff Canteen
Visit the Kopitiam Staff Canteen at Level 3M of Terminal 2 for excellent local hawker fare. This is a good place to grab some delicious chicken rice, Hokkien Mee or porridge at great prices.
4) Krispy Kreme
Krispy Kreme in Changi Airport Terminal 2 public area, offers you a chance to let go of all that stress with some good, old-fashioned food therapy. This all time international favourite is now available to indulge your Halal food cravings right at Changi Airport Singapore. Their signature Original Glazed® doughnuts, Chocolate Raspberry Kreme Philled, and Cookies and Cream are to die for!
5) 1983 Cafe Nanyang
Stop by at 1983 Cafe Nanyang at Level 2 of Terminal 2 public area for a great variety of local Halal dishes and flavors. Make sure not to miss out on the cafe's Mee Rebus, Lontong or Penang Assam Laksa!
6) Central Thai
Central Thai is your place to go for authentic Halal Thai street food in Changi Airport. They specialise in delicacies like Phad Thai, Stir-fried Black Pepper Beef and super spicy Steamed Seafood with Garlic and Chilli. Central Thai maintains a beautiful balance between spicy, sour and sweet making their food very palatable for unfamiliar tongues. Try out this Halal restaurant at the public area of Terminal 2, Changi Airport.
7) Nando's
If you are craving for some hot chicken meals, then go straight to the Halal Nando's outlet at Changi Airport Terminal 2 public area. You can indulge some of their signature flame-grilled Peri-Peri Chicken as well as other delicious meals from this South African franchise. The international Halal Nando's restaurants menus remain somewhat identical like most major franchises despite being in different countries. So you can still enjoy their Nando's Halal chicken, burgers, platters, wraps and more while on vacation.
8) Curry Times
Try the much-loved Curry Chicken dish at Curry Times - located at Basement 2 Public Area of Terminal 3 - along with a wide range of other signature curries with perfectly-simmered broth.
9) Kopitiam
Head over to Kopitiam at Level B2 of Terminal 3 for local hawker fare and other asian cuisine. A great spot for breakfast, coffee and tea or just to grab a dessert.
10) Hello Kitty Orchid Garden
Credit: Hello Kitty Cafe Singapore Website
One of the newer restaurants that opened up in Changi Airport Singapore, this Hello Kitty Cafe is an attraction by itself. Fans of the Sanrio character flock down to Terminal 3 to immerse themselves in the whimsical experience. Virtually everything is Hello Kitty themed, from the furniture down to the littlest detail of the food. Make sure to take lots of pictures with the giant mascot!
11) Heavenly Wang

Heavenly Wang @ Changi Airport here!

This small quiet Singaporean coffee shop with traditional accents is a great place to relax after a stressful flight. Not only is Heavenly Wang one of the few Halal cafes at Singapore's Changi Airport, it also boasts, what might be, the best Kaya Toast in Singapore. So don't forget to try out the delicious combination of Kaya toast and hot, aromatic Kopi only at Heavenly Wang in Changi Airport Terminal 3 public area.
12) Durian Mpire
Durian Mpire @ Changi Airport here!

For durian lovers, a visit to Durian Mpire is a must. Try the vast selection of durian products and services - including the much-loved durian pastries, durian puffs, durian crepes, durian pudding, and durian cakes! Head over to Terminal 2 to get them! *The outlet at Terminal 3 has permanently closed.
13) Gurney Drive Signatures
Find great Halal Penang Hawker Food Fare at Gurney Drive Signatures, located at Level 3 of Terminal 3. Popular must-try dishes include the Assam Laksa and Penang Char Kway Teow.
14) Swensen's
The Swensen's Halal restaurant is located at Changi Airport Terminal 2 public area. If you are looking to indulge in some Halal ice-cream, this is the place to go. Swensen's is a common household name in Singapore for their ice cream sundaes. They also do not just serve ice-cream, but also savoury dishes such as Fish and Chips, Chicken Baked Rice and Black Pepper Seafood Pasta. Combined with their 24-hour service, Swensen's is a great place to visit for those late night pangs. Top desserts include Giant Earthquake sundae, Banana Split and Coit Tower.
15) 4 Fingers Crispy Chicken
4 Fingers Crispy Chicken has already taken a place in our Halal Korean Food in Singapore list as a food chain with a delicious fusion of Korean and Japanese food. With its popular flavours, 4 Fingers is one of the most anticipated and visited Halal restaurants at Changi Airport, Singapore. Their Chicken Katsu burger and chicken wings are much loved. 4 Fingers Crispy Chicken is located in the public area of Changi Airport Terminal 3 and the transit area of Terminal 1.
More Information on 4Fingers @ Changi Airport here!
16) Kaveri Vegetarian Cuisine
Kaveri is an Indian vegetarian Muslim-friendly restaurant located at Changi Airport Terminal 2 transit area. Offering a wide range of Indian cuisine from both South and North India, Kaaveri has something to please everyone. Try out their all-time favourites - naans, dosai and Chana Masala (chickpea dish) at Singapore's Changi Aiport transit area at Terminal 2.
17) Old Town White Coffee
Old Town White Coffee Restaurant, located in the public area of Changi airport Terminal 3, offers a whole range of South East Asian food. You can find some of the Malaysian and Singaporean favourites here. It is also famous for its signature white coffee.
Apart from the above, there are also the Halal Burger King, KFC, McDonalds and The Coffee Bean and Tea Leaf. The above list describes those restaurants that go above and beyond our expectations. Do not let it stop you from eating trying out these well known fast food or coffee outlets.
On a different note, there is prayer facilities available at Changi Airport for Muslim travellers, with Masjids located within the transit areas of every one of the three terminals. So do not stress about getting late for prayers; relax, eat and enjoy at your ease!