If you are planning on spending your vacation in Colombo, Sri Lanka, then you are sure in for a treat. Colombo, the bustling capital of Sri Lanka is known to provide visitors a wide range of activities to make their stay extremely enjoyable. One such activity is shopping, and that is why we have put together a list of best shopping places in Colombo to help you get a healthy dose of retail therapy during your holiday in Colombo.
Check out more guides to shopping in Colombo, Sri Lanka.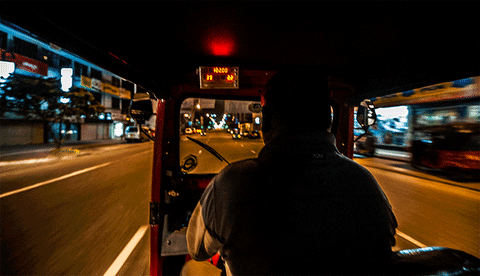 Credits - giphy.com
1. Spa Ceylon
Picture Credit - www.youtube.com
You probably would have heard much on the luxurious Ayurvedic spas found in Colombo. If you are looking to pamper yourself during your holiday in Colombo then you should most certainly drop by one of the best-known spas in the island, Spa Ceylon. Apart from the luxurious treatment options they offer, you can even purchase some of their very own branded personal care supplies. Their products and services are not cheap but definitely, meet the luxury standards they promise.
2. The Gem Museum
Sri Lanka has made a name for itself as a treasure trove for some of the finest quality gems in the world. Although Ratnapura district is where most of these jewels come from, the gem museum in Colombo is one of the best places where you can find these beautiful treasures that come with a guarantee of authenticity.
3. Barefoot Gallery
The Handloom industry in Sri Lanka dates back centuries and the industry is very much alive even today due to the uncompromised quality and luxurious appeal that has been maintained over the years. Therefore as part of your shopping guide for Colombo, we highly recommend you stop by one of the best-known suppliers of the finest quality handloom products, Barefoot gallery.
4. Arpico Supercentre
Picture Credit - www.youtube.com
Arpico supercentre is a great place to shop for your daily essentials and a host of other goods that you might need during your stay. This leading supermarket chain has a number of outlets in Colombo and the suburbs so you can grab anything you need from the nearest store.
5. The streets of Colombo
Picture Credit - commons.wikimedia.org
No matter where you go during your vacation in Colombo, Sri Lanka, you will see that the streets of Colombo are lined with rows of shops. Often these street vendors have items that are quite similar to those sold in other stores and malls. The quality may sometimes be slightly inferior but if you are ready to put your haggling skills to good use you might walk off with some of the best deals ever.