[Updated as of 7 September 2020]
Traveling is an activity that is often close to the heart of many individuals. There are so many reasons why people travel - some travel for leisure, some travel to spend time with their family and friends and some even travel for work purposes. However, with the Covid-19 pandemic that had affected international and domestic travel all over the world, many had to put their traveling plans to a halt. This was deemed necessary to prevent further spread of the virus.
The pandemic had also changed some of our habits and allowed us to develop new practices as a result, as we start to even more attention to our personal hygiene. It is expected that these new habits will continue and affect the way we do things in the future. One of them would be travel.
With many countries slowly easing travel restrictions, we might be able to travel to certain destinations once again. However, the way we think of travel might have changed as nowadays, we pay more attention to personal hygiene and health to ensure a safe trip. As such, if you are planning to travel soon, we would like to suggest some safety travel tips to ensure that you travel safely.
Here are 10 travel tips for you to know if you plan to travel soon!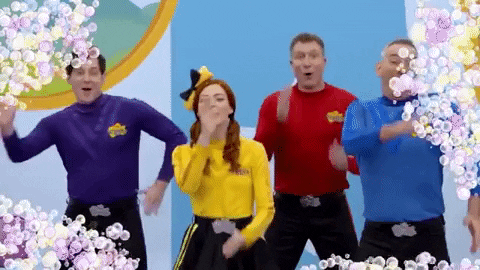 Also Read: Here Is What Travel Will Look Like After Covid-19

1. Wash your Hands Regularly
Image credit: World Health Organisation
Your first practice of hand hygiene should always be washing your hands with soap and water for at least 20 seconds. While traveling, you could be handling passports, money and many other items that would be touched by different individuals (customs, airport staff and even yourself). Hence, you need to ensure that you wash your hands regularly.
Alternatively, you could also carry a hand sanitizer that you could use to save time looking for a toilet or any areas with a basin to wash your hands. This is particularly useful if you are rushing and have no time to look for the toilet.
Washing your hands with soap regularly is an important safety tip as it gets rid of the germs in your hands and it is highly recommended particularly during this Covid-19 pandemic.

2. Avoid Handshakes
Image Credit: Ioana Cristiana on Unsplash
Many people travel to be immersed in new cultures or to meet new people. Regardless of your reasons for traveling, you should always avoid making physical contact with someone through handshakes. This is a necessary precaution as you need to protect yourself from any risk of infection.
Instead, you could think of other ways to greet people (and even creative ones) so that you could still make connections with them. For instance, instead of shaking hands with someone to greet them, you could simply place your hand on your heart as a gesture to greet others.

3. Use Antibacterial Wipes
Image Credit: Christine Sandu on Unsplash
While travelling, you would definitely be using common areas or items with other travellers. With Covid-19, hygiene has become a top priority, especially for airlines where the regular disinfection allows you to travel safely and comfortably. However, you could still use antibacterial wipes on frequently-touched areas such as your tray table, armrests and entertainment screen when you board the plane.

4. Bring your Own Prayer Mat and Prayer Garments
Image Credit: David Monje on Unsplash
Oftentimes, you would stop over at mosques or public prayer rooms to perform your prayers while you're out exploring. Bring your own prayer garments and prayer mat so as to safeguard yourself from possible contaminated surfaces. You can also opt to carry lightweight mat and garments to ensure that you can move about hassle-free! There are many online stores available for you to get these items so be sure to check them out!

5. Drink More Water
Image Credit: Nathan Dumlao on Unsplash
Always keep yourself hydrated by drinking more water. It is best to drink water instead of soft or carbonated drinks to stay healthy during your travel. If you know that you'll be doing a lot of walking or physical activities, prepare a bottle of water in your bag.
Bottled water is also preferred over drinking water from cups as part of a safety precaution that you can take, and always avoid sharing your bottle of water with others.


Also Read: 10 Tips On How To Prepare For A Road Trip

6. Get Yourself Tested
Image Credit: Kelly Sikkema on Unsplash
Get yourself tested for the virus to ensure that you are not a carrier. Make sure that you have all the necessary paperwork to prove these things to avoid any hindrance while traveling. On top of that, you could also carry your medical history records so that you could provide necessary information to ensure that not only is your journey is smooth but that you are also in a safe and healthy state to travel.
Additionally, monitor your health wherever you are. Check your own temperature regularly and check for any symptoms so that you could immediately take action should the situation calls for it.

7. Practice Safe Distancing
Image Credit: Jordan Hopkins on Unsplash
Practice safe distancing and maintain at least a 1-meter distance from everyone. Also, it is best to avoid crowded areas but if it is unavoidable, just remember to maintain a safe distance from another person. Most countries have adopted safe distancing measures so be sure to read up on them first before you travel. This is to avoid confusion and also to get you better prepared with these measures and rules when you travel.

8. Check The Travel Advisory
Image Credit: Kaitlyn Baker on Unsplash
Check the visitor or travel advisory of the country you are visiting so that you come prepared. Each country could have different safety guidelines for visitors. Additionally, bring along a sufficient amount of money as you may be quarantined so your stay might be extended should there be any necessary precautions put into place. You could check out some advisories here.

9. Wear A Mask
Image Credit: Mika Baumeister on Unsplash
Wearing a mask may be necessary for some countries so be sure to check the rules and guidelines in the countries that you will be traveling to. Put on a mask wherever you go and especially if you are unwell, you should have them on at all times when you are out. It is also best to wear masks made from breathable materials for comfort. If you are wearing a disposable mask, remember to dispose of them properly and responsibly.

10. Avoid Touching your Face, Nose, and Mouth
Image Credit: United Nations COVID-19 Response on Unsplash
According to WHO, the Covid-19 virus can be easily spread through saliva droplets and nose discharge when an infected person sneezes or coughs. When the infected person touches a surface, the virus is transferred to the objects. After being in contact with such an infected surface, you would be risking yourself further if you were to touch your face, nose and mouth afterward.
So be sure to avoid touching your face, nose and mouth especially if you have touched foreign surfaces or if you have yet to wash your hands with water and soap.
**Bonus - Country Status Checkers**
In these very uncertain times, travel restrictions regularly change depending on the decision of the individual countries. To prepare you for your trip overseas, these tools will definitely help!
Google Travel


Google has implemented a new tool that will help you check the trendlines for hotels and flight availability to the country that you are planning to travel to. Other than that, they will also provide local resources and live updates on the COVID-19 situation in the country you are planning to travel to. One of the best features of this new implementation is that they have enabled a feature that allows you to filter out hotels with flexible booking and rentals, including free cancellations of rooms, which is a major plus in these uncertain times.
Try out the tools on Google Travel here
COVID Entry Checker


This tool helps you check for the latest COVID related news for the destination you search for. Sharing relevant information on what you need to know and do if you are planning to travel there. Guiding you on the safety requirements that travelers need to adhere to like quarantine and COVID swab tests, this tool looks to be a very useful tool for traveling in this pandemic.
Try out the CovidEntryChecker here

Also Read: Planning To Travel After Covid-19? Here Are 10 Best Road Trips in Australia You Need To Check Out

We hope these safety travel tips and suggestions would be helpful for you to plan your future travel!