As you travel around Japan, there are a whopping number of things to see and do that will surely keep you entertained. Among these visiting the vibrant shopping district of Tokyo, Harajuku is an absolute essential. Harajuku street fashion is the true embodiment of the youthful spirit of Japanese fashion, that is why Harajuku shopping is a must-do activity. But because there are quite a number of Harajuku shops you might need to make a note of what are the best shops in Harajuku to make the best out of your time. Here is a complete guide to shopping in Harajuku we have put together to help you enjoy the best shopping experience you could imagine.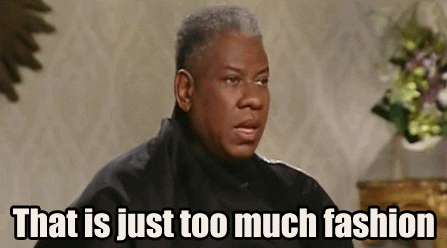 Credits - giphy.com
1. Bathing Ape (BAPE Store)

If you are looking for a truly unique Harajuku shopping experience then the Bathing Ape store is the right stop for you. Established back in 1993, this brand has been identified as one of the pioneers in Harajuku street fashion and has now gained international recognition. Here you could find some original designs often featuring their iconic monkey face icons. You can easily find this store located right behind the Jingumae Primary School and it is a great place to shop for men's and women's clothing.
2. Bubbles
In the midst of the busy streets of Harajuku, you will find a cute little store named Bubbles. Everything from the exterior design to the dollhouse-like layout makes this store girly and fashionable. Although relatively small in size, this fashion boutique is filled with vintage fashion items and a rich collection from several talented upcoming Japanese designers. The store also offers an authentic collection of accessories that you can mix and match to complete the quirky look you have in mind.
3. Hysteric Glamour
Picture Credit - www.flickr.com
This fashion label was created by the renowned artist Nobuhiko Kitamura way back in 1984. Over the years the brand has grown to amazing heights and now has over 50 stores in Japan and several others in fashion capitals like London, Paris and Hong Kong. Strongly influenced by the American rock 'n' roll culture of the 60's and 70's, this is a great place to find denim, printed t-shirts and grunge-inspired accessories.
4. Lazy Hazy Planet (LHP)

Picture Credit - www.twitter.com
If you are looking for what to buy in Harajuku, Japan that is fresh and youthful then you should look out for one of the best shops in Harajuku known for its hipster style, Lazy Hazy Planet. Here you can find a good blend of known fashion brands like Levi's, Marc Jacobs, Lux and Diamond Dogs together with several new designer labels as well. You might miss this store as it is a relatively small boutique surrounded by giants like H&M and Forever 21; so be on the lookout when you reach the Meiji-Jingumae Station, just in case.