There's nothing like having your whole family or group of friends together for a meal. The best memories are the ones spent on food, where good times are shared, and if there is no cooking or cleaning up afterwards involved, that makes it so much better! It can be a task looking for family-friendly
food spots in Indonesia
, ones that can cater to the babies of the family as well as the elderly. Here are our picks for family-friendly
dining in Indonesia
– because they are cheap, cater to children, have buffet or platter options, or are good for big groups.
1) The Café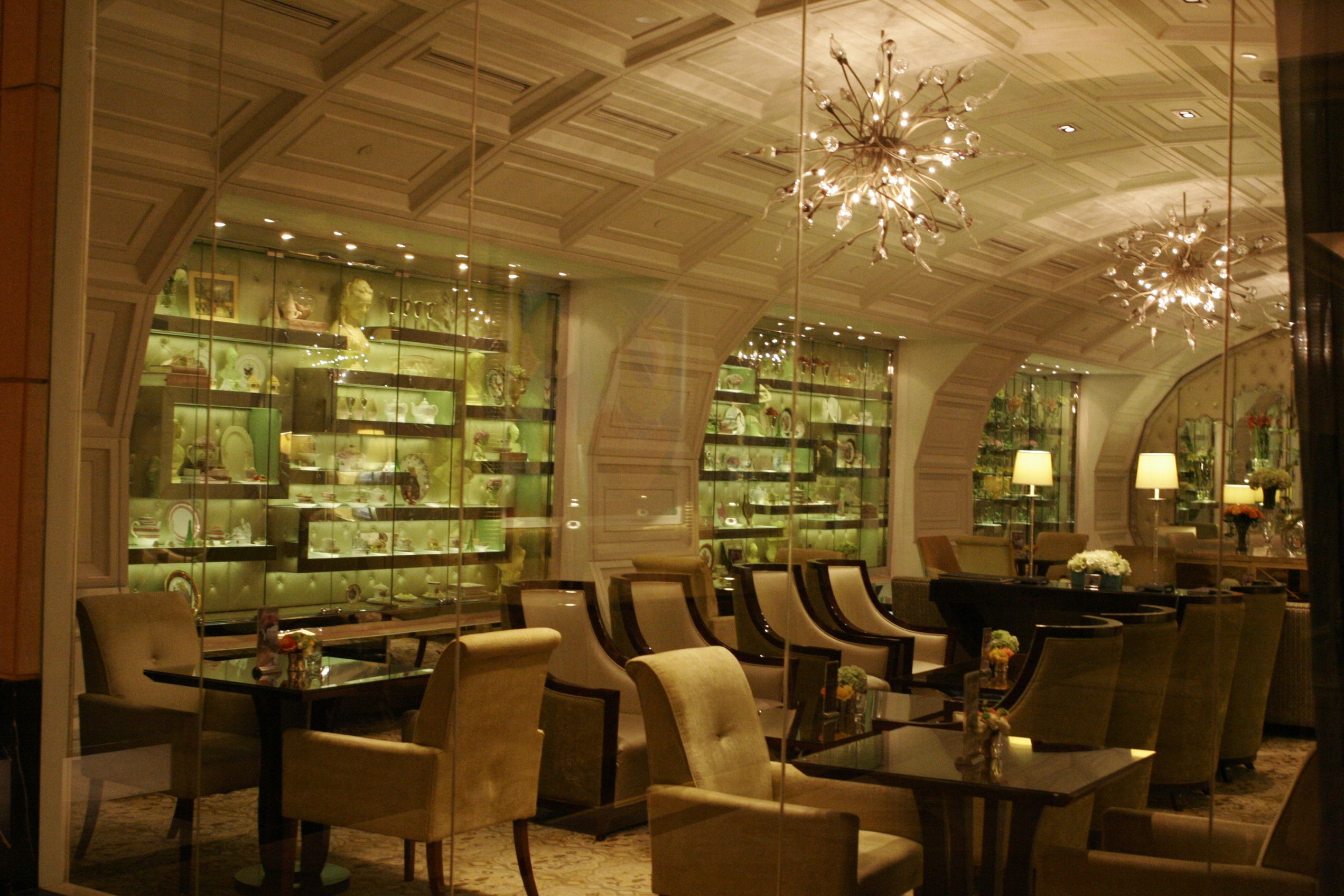 Picture Credit - www.foodstime.wordpress.com
One of the more fine-dining options on the list, The Café is a
Halal certified restaurant
that is popular for use amongst big groups of people. The offerings for the buffet are of excellent quality and the wide range of dishes makes it worth the price – in other words, it is a child-friendly buffet in
Indonesia
. The plethora of choices includes Indonesian, Chinese, Japanese, Sushi, International, Vegetarian, Vegan and Gluten-Free, so there is definitely something for everyone!
2) Deliziosa Pizza and Pasta
Picture Credit - www.pixabay.com
Pizza like you have never seen it before! Halal-certified, this pizza place has big portions of not just Italian delights, but also Asian and
Indonesian food
, at very low prices. With vegetarian and gluten-free options as well, you don't have to worry as you know every member of your group will be taken care of. Pizza is such a favourite amongst children and adults, and all that soft pasta or Nasi Goreng is perfect for the grandparents in your crowd, giving them something soft to chew on. The staff members of this joint have gotten plenty of special mentions, so be sure that they will do their best to accommodate your every requirement. It is one of the best
party venues in Indonesia
, for where there is pizza, there is a party!
3) Fish & Co.
With multiple branches across
Jakarta
, Fish & Co. is easy enough to locate. They are best known for their fish and chips – you can't go wrong with that. As seafood places go, their price range is slightly above average, but since they have platters on offer, a few people sharing one dish means you pay less per person. In addition to their seafood dishes and platters, they have salads, pasta, rice, and pizza on their menu as well, in case you have a few non-seafood lovers in your group.
Address: Jl. MH. Thamrin, Jakarta, Indonesia


4) Curry In Bali
If you are looking for a place to tickle your taste buds, you've found it. With a spot on a
uthentic Indian food
, Curry In Bali boasts having chefs from India with delicious results. The owner is extremely friendly and can delight your group with tales of his travels and the story of his startup. This accommodating nature is passed onto the staff that are willing to make space for large groups, and cater to their every need. The food is impeccable, to say the least, with mixes of spices that you would find in India itself. To top it all off, this place gives you your money's worth, that is to say, it is a cheap and affordable
restaurant in Indonesia.
You will be back here for more, we can guarantee it!
5) Bakmi GM
Picture Credit - www.anakjajan.com

With several outlets around Jakarta, Bakmi GM serves up Asian fast food quick – which is just what you want when you've got little kids in tow. Except for the occasional wait, if the place is crowded, service is quick, the food is tasty, and booth seating in some locations means they can accommodate a big group. They should help you seat your little ones too if you request for it as they are a baby friendly place in Indonesia. Their variety of noodles and Chinese, Asian and Indonesian cuisine, as well as vegetarian options, are great for picky eaters.
6) Layar Seafood Jakarta
A popular place, Layar Seafood is especially crowded on the weekends, so make sure you are prepared to wait. Once you do get seated, however, the food comes fast and is good! They have a great selection of seafood that can be made to order – perfect for those who are particular with how their food is cooked or what goes in it. The spacious restaurant has space for large gatherings, but they make it better by not just having an A/C and non-A/C area, but also a private room to host your crowd. Layar Seafood is one of the best places for group gathering Indonesia, and even though they are not the cheapest, it is worth the price.
Address: Jln. Pesanggrahan No 80, Jakarta 11620, Indonesia