India
is one of the most fascinating places in the world that you can travel to. This massive country can seem polar opposite from one minute to the other, from snowy mountains to blisteringly hot beaches, from the super rich to those living in the streets, from incredible modern architecture to
ancient buildings, India
has all that and more.
Depending on which part of the country you go to, you are sure to find incredible
Halal food places nearby
. Though the
food
may range from vegetarian dosas to tandoori chicken, one thing all of India has in common is its sweet tooth. That's right, Indians love their sweets, and once you have a taste of authentic Indian sweets, you'll love it too!
Indian sweets, or "Mithai" as they are known, are mouthwatering little parcels of joy. They are often made with loads of milk, sugar, butter, ghee (clarified butter), fruit and nuts. The incredible smell of ghee is what makes them so unique, and what keeps you coming back for more. All traditional Indian sweets are vegetarian and alcohol-free, and therefore,
Muslim-friendly
as well.
Different Indian sweets come from different parts of the country. Many of them have been around for centuries, and you'll find classic versions of them as well as modern variations. You will be able to find most of these sweets, regardless of where they came from, in sweet shops all across India (and you will never be too far away from a sweet shop, that's a guarantee!)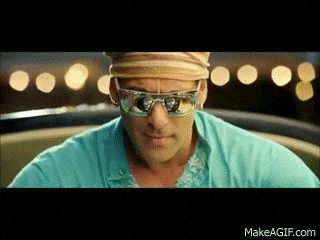 Credit - giphy.com
1. Gajar Halwa (Carrot Halwa)
You might have snuck a few vegetables into your spaghetti bolognese to trick your kids into eating them, but the Indians have truly mastered the art! Gajar (carrot) halwa is a sweet or dessert that is made using carrots that are grated and boiled in sweetened milk. It is finished off with ghee (clarified butter) and garnished with nuts. This sweet can be enjoyed hot or cold. Gajar ka halwa is pretty popular in
Punjab
, and some say that this is where it originated from.
2. Barfi
Barfi is dense milk-based traditional Indian sweet; sort of like the Indian fudge! This is one of the favourite sweets of India, and everyone loves coming up with their own adaptation of this classic sweet. There are so many types of barfi that come from
all around India
that it would be impossible to list all of them, but perhaps the most popular type of barfi is the kaaju barfi (cashew barfi). Barfis are also made using gram flour, pistachios, peanuts, and a whole host of other variations.
3. Rasgulla
Rasgulla is another classic Indian dessert made with milk. Milk curds (chenna) are separated by curdling boiling milk with acid (like lemon juice) and then used to make a dough with a few other ingredients. This dough is then divided into golf-sized balls and boiled in sugar syrup until plump and juicy. This popular Indian sweet is said to have originated in East India, specifically in
West Bengal
and Odisha.
4. Rasamalai

Rasamalai is a sweet that evolved through rasgullas. The dough balls of chenna are formed and boiled in cream with saffron, and nuts, which it is served in after. As a result, rasmalai is a softer, richer relative of rasgulla. Many believe that this dish was created by K.C. Das of the present-day K.C. Das Grandsons, a famous sweet shop in West Bengal, but others say that's not true.
5. Payasam
Picture Credit - www.vegrecipesofindia.com
Payasam is a dessert/drink that is popular in South India, often served after a meal during special occasions like festivals and weddings. This is another milk-based dessert, and it is served with vermicelli and nuts.
6. Kulfi

Picture Credit - www.archanaskitchen.com

Kulfi is India's contribution to the world of ice creams, and it is a delicious one at that! Like most ice creams, it is made from a mixture of milk, cream, and flavourings (most often saffron, cardamom and pistachios or almonds). But it does not contain egg and it is frozen in moulds without being churned, resulting in a denser, richer product. Modern variations of this favourite sweet of India include flavours like chocolate, mango, strawberry, and so much more. This dessert is believed to have originated from the Mughal empire in the 16th century.
7. Soan Papri
Picture Credit - food.ndtv.com
This is another traditional sweet that is a favourite of everyone. Thin, tiny strands of spun sugar are compressed together and cut into squares, served with flaked almonds and pistachios on top. The experience of eating a soan papri is almost like eating cotton candy in that it dissipates the moment it hits your tongue. You can find packaged soan papri in almost all Indian shops and supermarkets. These have a longer shelf life than most sweets, so you can take them back home from your
Muslim-friendly travel in India
as souvenirs!
8. Halwa
Picture Credit - www.vegrecipesofindia.com
The Indian sweet Halwa shares its name with a load of other desserts from countries in the
Middle East
and
Africa
, but India's version of Halwa itself comes in so many different colours, shapes, and tastes. If you're in
Karnataka
, you'd be given "kesari halwa" made of semolina and saffron, while Tamil Nadu's city of Tirunelveli is famous for it's "Tirunelveli halwa" made of wheat flour and loads of nuts.
9. Gulab Jamun

Gulab jamuns are another sweet that is prepared using khoya. A dough is made out of them, similar to a rasgulla, but it is deep fried until golden brown before being soaked in sugar syrup. Even though the preparations of both start out similar, the end product tastes pretty different. Gulab jamuns are one of those sweets that rank on top of the list of favourite Indian sweets all across the country.
10. Kheer

Kheer is an Indian rice pudding that is made by boiling a mixture of rice, broken wheat or vermicelli in milk and sugar. Often flavoured with cardamom, saffron, nuts and raisins, this pudding is served as dessert after a meal.
11. Mysore Pak
If you're in the search for the most decadent sweet in all of India, it might be time to call it to an end because we're pretty sure it's Mysore Pak. This rich dessert is made from cooking out chickpea flour and ghee (lots and lots of ghee!). The final product is a yellowish square of pure richness, and why not, as it comes from the royal city of India – you guessed it,
Mysore
!
12. Chikki
Chikki is a traditional Indian sweet that is said to have originated in the
South Indian State
of Tamil Nadu. Chikki is a sort of brittle that is made of peanuts and jaggery. Apart from that, there are also many other varieties of Chikki made from different sugars, nuts, and seeds. Chikki is also something you can get from most supermarkets in mini-packets.
13. Phirni
People in India often associate Phirni with Muslims and our festivals, so there is absolutely no way a
Halal food guide to India
's traditional desserts can miss out on it. This dessert is a pudding that is made by boiling milk together with semolina and sugar. It is traditionally served refrigerated in mini earthen pots.
14. Gujiya
Picture Credit - www.playfulcooking.com
Guija is a traditional sweet that you are more likely to find in the Northern parts of the country, particularly Madhya Pradesh, Rajasthan, Bihar, and Uttar Pradesh. It is a sweet that has khoya (milk boiled until the liquid evaporates) stuffed inside a samosa-like encasing (although shaped differently) and deep fried. The filling can also vary to include various nuts, dry fruit, coconut, etc.
15. Ada
Ada is another traditional Indian dessert that originates from the South, particularly
Kerala
and
Tamil Nadu
. A dough of rice flour, coconut and jaggery are steamed in between a banana leaf. Modern-day cooks also make it in non-stick pans, resulting in a something that resembles a pancake.
16. Laddoo

Laddoos are round-shaped sweets made out of minced dough and sugar. These are often at the forefront of any special occasion, and an Indian sweet box would not be complete without the appearance of one of these bright-yellow balls of goodness. Laddoos have also been developed in different adaptations such as the chocolate laddoo, coconut laddoo, etc.
17. Jalebi

Jalebi is a pretzel-shaped sweet that is made of deep-fried batter soaked in sugar syrup. It is slightly chewy in texture and yellow in colour, owing to the saffron infused in the sugar syrup. The best way to eat a jalebi is when it is hot out of the frier, while it's still slightly crunchy and soaked in warm syrup. Yum! Jalebi has many different spellings and variations in pronunciation depending on where you go in India, but one thing that's common all across is their popularity.
18. Modak
Hailing from the state of
Maharashtra
, Modak is a sweet that looks like dumplings. Its outer shell is made of rice or wheat flour mixed with khoya and stuffed with a mixture of coconut and jaggery. This dumpling is then either fried or steamed and served with melted ghee.