As the second biggest city in the UK,
Birmingham
has been attracting many tourists to visit every year. In 2018, 42 million tourists visited Birmingham, which is the highest number of visitors to date. Although the numbers decreased due to the recent COVID pandemic situation, the upcoming
Birmingham 2022 Commonwealth Games
will make it worth it to visit the city and explore while you're at it. With its many attractions, which many can be classed as hidden gems, and a host of many international sports events such as the All England badminton tournament and International cricket tournament, Birmingham can expect the number of its visitor to continue rising year on year.
As one of the most
culturally-diverse cities in the UK
, many visitors, domestic and international, came to visit their families who live here permanently or study in many internationally-recognized universities in and around
Birmingham
, such as the University of Birmingham, Aston University, University of Warwick, etc. Apart from these, the number of visitors that come purely for Birmingham and West Midlands tourist attractions has also increased. Especially for Muslim visitors, as Birmingham provides many excellent facilities and conveniences catered to Muslim visitors. Indeed, Birmingham is actively inviting tourists from Muslim countries to visit, too.
So what do you need to prepare before you visit Birmingham to ensure you have a Muslim-friendly travel experience?
1. Your Travel Documentation
Besides a passport with at least six-month validity, you may check with the UK embassy in your country whether you may require a visa to visit the UK. UK tourist visas are required for passport holders of some countries. In this regard, some Commonwealth countries like Singapore or Malaysia have the convenience of being able to visit the UK without requiring a tourist visa, while other Commonwealth countries may need a visa, as well as other southeast Asian countries apart from the two abovementioned countries. Should you need one, the UK tourist visa will need to be applied at a local office of the international agency appointed by the UK government, VFS Global, which handles all visa applications to the UK. Check their website for all the documents required for the application; you may need to book your return flight to the UK and show proof of funds as part of the document required. Make sure you apply for the UK tourist visa well ahead of your planned visit, to allow for the visa processing time, which can take about 10-15 working days. Make sure to check the requirements for visiting Birmingham that are applied by your country before planning.
2. Itinerary
Image Credit: Tom W on Unsplash
In this regard, it will be beneficial for you to plan your trip 3-5 months ahead as this will help you get the best deal on airfare and accommodation rate. Many airlines offer cheap airfare packages for a trip well ahead in the future so this will help you with getting the most out of your budget. Similarly, you can make substantial savings in accommodation costs if you book well ahead. You could choose to stay at a
hotel
, apartment, or B&B from trusted websites, where many of them offer no cancellation fee until one day before the check-in date. This is also an important part to get your UK visa as you will have to provide accommodation evidence.
3. Tips for choosing your accommodation:
Choose a place to stay that is located near the train station or in the city center to ensure easy access to all parts of the city. The city center area also provides easy access to
halal food restaurants
, supermarkets, and places to pray.
Search for reputable 3 or 4-star hotel chains that provide you with vegetarian breakfast. It will help you to start your day in the morning since most
halal food
stalls or restaurants are only open after 10 am in the morning. Most of the B&Bs here do not provide vegetarian breakfast, so it's better for you to stay in the hotel that provides one. Or if you stay in one of the B&B or rent an apartment to stay in buying your halal supplies from a big chain supermarket. Find World Food alley and you'll find lots of Halal brands there.
Check whether they provide wi-fi access in the hotel; specifically, whether they provide room wi-fi access or just in the common area (as some UK B&Bs only provide one in the common area) and whether it is paid or free (many UK hotels charge about £3 per day). This is very important during your travel here to make your communication easier.
Again,
HalalTrip
can assist you in this essential preparation so you'll have less to worry about.
4. Local Currency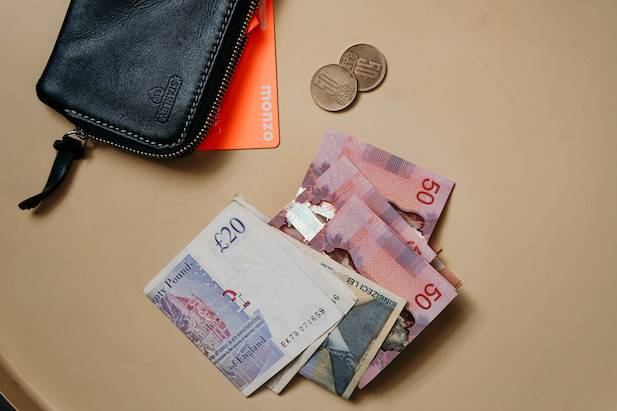 Buy and bring the necessary pound sterling before you go. Always check for the best rate prior to travel. If you have a better conversion rate in your country then it is more beneficial to buy more Pound sterling prior to traveling rather than exchange your money in the UK. However, you have to be extra careful if you bring more cash. Alternatively, you can buy a Pound sterling traveler's cheque in your country instead.
Additionally, bring your credit card with you. If you shop at most big stores in the UK, you can claim Value Added Tax (VAT) refund at the airport or at several tax refund counters. They will ask you to fill out the tax refund form with your credit card details. Some large department stores and shopping centers have their own dedicated tax refund counters to process this form and refund the money to you instantly provided that you return the form duly stamped in the airport tax refund counters later on, whilst some will only prepare the form. In the latter, you have to return the form to tax refund counters at the airport and they will credit the tax refund to your credit card later in a week or more. Therefore, it is important to check with the stores' customer service regarding which tax refund process they do. The latter process takes more time though so make sure to arrive early before your departure time to process this.
5. Tourist Attraction Guides in Birmingham
From
museums
,
shopping places
, castles, theme parks, British botanical gardens, and science centers to football stadiums, Birmingham and its suburbs have all these
attractive places
for you to visit. Therefore, plan your holiday wisely so you can visit all that interest you. Information about these places is provided at this
link
. Recommended places to visit includes Aston Hall, Birmingham Museum & Art Gallery, Cadbury World, Sarehole Mill, Soho House, Museum of the Jewellery Quarter, Birmingham Botanical Gardens & Glasshouses, Sutton Park, Cannon Hill Park, Woodgate Valley Country Park, RSPB Sandwell Valley, and National Sea Life Centre.
However, as a local, I recommend you to also visit a beautiful English little town named Stratford-upon-Avon. It is the birthplace of the famous writer, Shakespeare, and it is only 30 minutes drive or by train from Birmingham. Another place that will amaze you is Warwick Castle in Warwick. This is also 30 minutes drive or by train from Birmingham.
6. Halal Restaurants or Food stalls around Birmingham
You can explore many websites which provide you with information about this through our guide on
Halal Food spotter
or through our article catered on spotting
halal food in Birmingham
. Make sure to keep all the information or save them on your mobile or laptop/tablet.
7. Check the Salat Timetable for Birmingham during Your Stay
You can get this from the Birmingham Local Masjid or on the Birmingham Central Mosque website, which provides this info on
the website
. Check this link for the
Masjid info
and
Salat timetable
.
8. Transportation In Birmingham
Image Credit: abi ismail on Unsplash
a. Birmingham Airport - City Centre and return by bus, taxi, and train
Taxi. Outside the arrival gate, you will find a taxi stand. Just push your luggage trolley there and ask the taxi driver to take you to your hotel. The taxis that queue there are a London taxi type (classic taxi type) so it is big enough to bring you and your luggage to your hotel or whatever place that you're planning to stay in. The fare from/to Birmingham Airport - City Centre is around £25-30 (one way)
Bus. You can catch bus no X1 at bus shelter J directly outside Terminal 1. T his Bus will take you to the Birmingham City Centre in about 30 minutes and the fare is £2.40 per person or £8 for a group of five. Then you can take a taxi to your hotel, or walk if your hotel is close enough to the city center.
Train. You can take a train from Birmingham International train station which is connected to the airport, The train takes about 15 minutes to Birmingham New Street station in the city center for about £6 per person. Then you can get a taxi to your hotel or walk if your hotel is within walking distance from the station.
b. Transportation in and around Birmingham.
Rent a car
If you have a credit card and driver's license you can rent a car while here. In the UK, you can use your valid driver's license from any country for one year. It's easy to rent a car here, just browse one of the rental car websites and follow the instruction therein. You can pick it up and later drop the car back at the airport. You'll need your credit card for the deposit (which is usually £300). Do not forget to ask for a GPS for your car, which you can get for an additional fee. You'll need it most of the time during your drive here.
Public Transport
Bus & Train: This link provides you with all the information you need during your stay in Birmingham/around the UK. For more information about using public transport, you may access trainline for trains and national express for bus timetables and services
If you want to avoid a headache going through all the troubles in preparing the itinerary, you can arrange your trip via
HalalTrip Website
. They will help you to arrange everything mentioned above so you'll only have to prepare your passport, baggage, and fund for this trip. You'll be sure to have a memorable trip, InshAllah