London
is by far one of the most coveted
tourist destinations
that is part of every traveller's bucket list. But very often, many fear planning their holidays to this part of the world because London is also one of the most expensive cities in the world to visit. So, if you are planning on travelling to London for the first time you too might have reservations about the cost involved. That is why we have put together a few useful
travel tips
that will help you enjoy the perfect vacation in London on a budget. Read on to learn about the many cool cheap
things to do in London
and how to find cheap
Halal food places in London
which will allow you to enjoy the most affordable
Muslim-friendly travel to London
.
1. Pick the right time to travel


Picture Credit - www.fustany.com

Most travellers who have mastered the art of globe-trotting even covering the most expensive destinations in the world have been able to do this; because they are smart about when they travel. While the holiday season might put you in the mood to travel the world you might want to plan your budget travel to London when you can get the best deals, especially during off-peak seasons. While pre-packaged holidays are great ways to share expenses and cut down on costs due to the numbers you can also look for deals when you plan your holidays independently as well. Airfares vary a great deal throughout the year so be on the lookout for when flights become cheap and plan your travel during this time. Such off-season discounts will significantly reduce your travel costs making your dream vacation to London a reality.
2. Look for budget accommodation options
Picture Credit - www.cheaphostelslondon.co.uk
London is one of the most glamorous cities in the world, therefore it comes to no surprise that the typical
hotels
available are high-priced and also quite compact. But now with the increased demand for cheap living accommodation in London, there are a number of other options you can choose from for your stay. You can pick from a wide range of budget-friendly options like hostels, budget hotels and guesthouses. Some of the fancy hotels too offer great discounts for early bird bookings and also during off seasons so if you plan well in advance, who knows, you might be able to grab a hold of some of the best deals and enjoy the finest luxuries the city has to offer.
3. Enjoy the most spectacular sightseeing experience – for free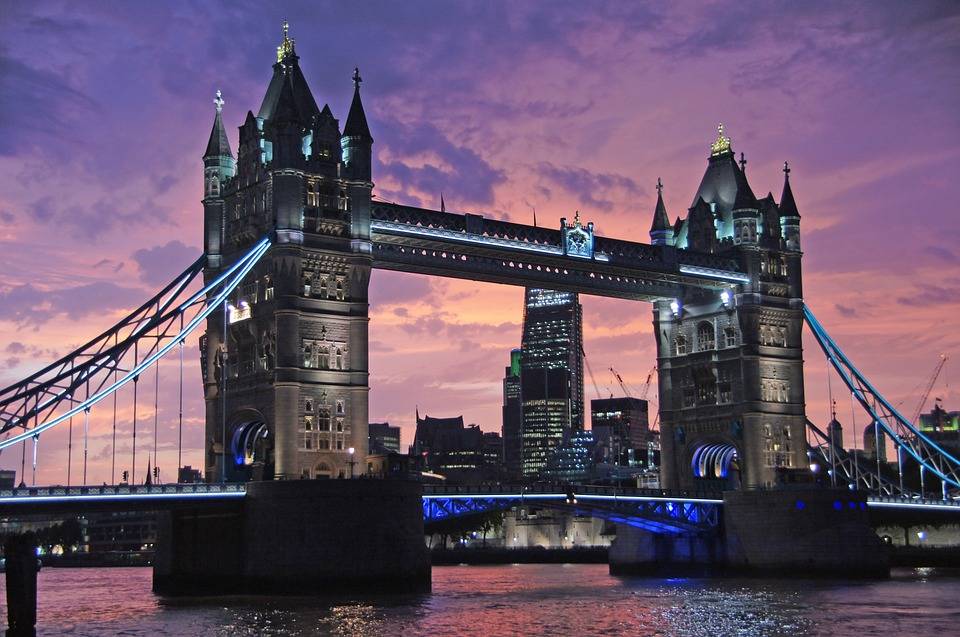 You probably know by now the city of London is packed with so many
amazing landmarks and attractions
that will captivate you right throughout the way. And what's even better news for all you budget conscious travellers is that there is enough to see and do in the city for free! Many of the famous museums and art galleries in London like the British Library, British Museum, National Gallery, the Southbank Centre art complex and the Museum of London are all free. The sites will give you so much to see and keep you busy for hours making it some of the best things to do no matter what kind of budget you have set aside. There are also quite a number of outdoor spaces such as Hyde Park, Kensington Gardens and Hampstead Heath where you can enjoy the beauty of the great outdoors and even have a fun picnic with friends and family. Don't forget to drop by the
Buckingham Palace
and witness the changing of guards, an essential as part of a
trip to London
. If you walk around or rent a bike (for a reasonable fee) you can see more attractions and enjoy the splendid view of the beautiful surroundings of one of the most scenic cities in the world.
4. Get the best out of the London pass and other paid tour options
Picture Credit - www.beyondblighty.com
While there are plenty of things to do in the city for free you should also not miss out on the other amazing things which are not free. A perfect solution for all those looking to enjoy London on a budget is the London pass. You can save hundreds of dollars through this pass which provides access to over 80 top attractions and tours in London, and can even get you fast-track entry to some of the major crowd-pullers like Westminster Abbey,
Tower of London
, St. Paul's Cathedral, Ben Franklin House, Britain at War Museum, Shakespeare's Globe Museum, London Tombs and many more. Also, look out for the East End Walking tour which allows you to choose from a number of tour options quite affordably priced.
5. Make the best out of public transport

The use of cabs would not be in your best interest when you are planning your budget travel to London and the best option in this instance is to make the best out of public transportation. While the public transport network in London is efficient and quite affordable you can get an even better deal by purchasing a Visitor Oyster Card. This card can be used on all public transports available and also provides great discounts on riverboat fares as well. In addition to the over 50% discounts that help you save on transportation the card also offers more exclusive offers and discounts in leading shops and restaurants around the city.
6. Dine at cheap Halal food places in London
Although London is known to be a rather extravagant city you can also find some great eateries and food trucks serving some delicious street delights. Since you would focus on how to find
nearby Halal food in London
you might want to try the
best Halal restaurants
like Hoppers in Soho, Stax Diner just off Regents Street, Spicy Basil in Kilburn, Mahdi Restaurant in Hammersmith, House of Ho in Central London and Chai Ki at Canary Wharf. Owing to the fast-paced lifestyles Londoners are known to be accustomed to packed food is a regular option in most eateries. This way you can grab your favourite food along as you visit all the sightseeing stops on your itinerary.
7. Look for budget shopping opportunities
Picture Credit - www.clondoncity.co.uk
The city is dominated by glitzy shopping malls packed with all the premium quality luxury brands you can think of. The equally fancy price tags should not make you stay away from these locations. By all means, enjoy one of the best window
shopping experiences
you can treat yourself to. London is not known to be a
shoppers' paradise
for just offering a luxury shopping experience. There are quite a number of affordable fashion outlets as well where you can find great fashion items from up and coming brands, and also luxury designer products on discount. Be sure to stop by the colourful market spaces like Brick Lane Market, Alfies Antique Market, Borough Market, Portobello Road Market, Old Spitalfields Market, Camden Lock Market and Southbank Centre Market where you can put your haggling skills to a test and grab some unique and authentic items that make great souvenirs and gifts.