Getting the chance to holiday in London would be like a dream come true. As you enjoy every moment of your stay in this iconic city, you will also want to know what you can take back with you from this amazing journey. We are not just talking of all the souvenirs you will take back with you; holiday photos are perfect ways of capturing these precious life moments which you can look back on during later times. So, as you plan your Halal travel to London you might want to make a note of some of the most interesting places to photograph in London that will help you capture some of the finest assets of this great city on camera. Read on to learn more about some tips on how to take good pictures of yourself in London, the best photography ideas London, how to take good pictures for Instagram and much more.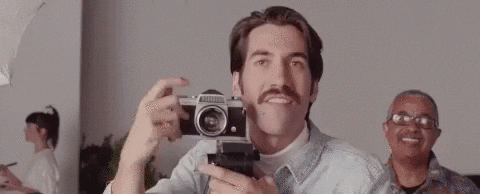 1. Best photo locations in London
As you travel London you will be amazed by the breathtaking beauty that surrounds you. Therefore, it comes as no surprise that you will be tempted to whip out your camera and try to capture every amazing setting on the camera. But in the midst of all these wonders, there are also a few key spots you should not miss out on because they make some priceless photo that will depict the true wonders of such an amazing city.
The Big Ben and the Houses of Parliament are some of the main landmarks that come to mind when you think of top places to visit is this iconic city. They also make great shots which will be treasured in many ways. No matter what angle you try to snap a shot of the area would look great but you should definitely try the viewpoints from across the River Thames. From the south side of the River Thames, you would catch a great view of the Tower Bridge, another famous landmark in the city. But just a reminder the pedestrian walkway is often full of avid tourists trying to get the perfect shot, so you might want to visit the location off rush hours to get the best view.
A short distance away from the Big Ben is the massive London Eye. While a close inspection and even a ride are highly recommended, if you get enough distance away from the site you can capture some great images of this gigantic ferry wheel against the backdrop of the clear blue sky. The Buckingham Palace may be an obvious choice but no photo collection of a trip to London would be complete without a few shots of this majestic palace. In addition to the popular landmarks, there are also plenty of London street photography locations scattered here and there. The lovely red phone booths which will make you feel like you are on a movie set and are some of the best selfie spots in London.
2. Beat the crowds - get to the sites early
As we mentioned to you earlier some of the most interesting places to photograph in London, unfortunately, draw large crowds throughout the day. So, if you want to get the best chance to grab some amazing pics the ideal way would be to wake up early and get to the location before the crowds arrive. Aside from not being plagued by large crowds who all want to get the best view, you will be able to snap a picture in the perfect lighting conditions just as the sun begins to light up the sky. The sunset is also a perfect time to grab some great images but it is often a popular choice among other photographers as well. But if you are looking to catch the beauty of the city, especially marketplaces, in its true glory, the evening time is the best for these lively crowd pictures.
3.Get the right equipment

You don't really have to have the most expensive cameras that weigh a ton and makes you have to carry several other gadgets along with it. We understand if you are a professional level photographer and have the need to use the best equipment but for a traveller with basic photography skills a smartphone with a good quality camera or a handy point-and-shoot pocket camera would do the trick. Just make sure you get a device with a good resolution, image stabilization properties, considerable zoom range, is easy to operate and has a clear display screen. You should also look for added properties like waterproof/shockproof protection, good battery life and wireless connectivity which are great options to have in a travel camera.
4. Pick the right distance

If you are looking for how to take good pictures of yourself in London you might want to rethink whether standing just in front of the site or location is the best option. The reason behind this is you need to be as creative as you can be in order to capture the best photos. Think about taking a step back or many steps away and watch how the landmarks and attractions make the backdrop of your pictures even more special. You can also use the unique perspective to your advantage and grab some interesting and funny pictures. Alternatively, you could consider focusing on even the tiniest details to make your trip photos look more magical.
5. Be prepared for the unexpected and unique moments

While you might want to plan what you are going to photograph you should also be prepared to be surprised by all the unexpected photo opportunities that will arise during your Halal travel to London. This is also the secret behind how to take good pictures for Instagram that will make your pictures immediately stand out from the rest. Also, don't forget to watch out for wildlife that allows you to capture the wonders of nature in its true glory.