With buildings that have been painstakingly preserved, some of which date back to the Neolithic Age, Europe is a place that has been frozen in time.
The best European nations include spectacular mountain ranges, deep valleys, verdant farmland, and historic buildings. This is where journeys are transformed into holidays you'll get long to remember.
Active tourists adore Europe's abundance of attractions. However, there are a few well-liked outdoor activities:
Skiing down the French Alps

Kayaking in Croatia's Adriatic Sea

Hiking in Switzerland's Grindelwald
Cycling through the Netherlands
The food comes next. Yum! The culinary delights offered in the best European nations are difficult to match. Europe's diverse cuisines may be the best to ever grace your lips, with everything from enjoying the creamiest of French treats, tastiest Swiss chocolates, to the most delectable Italian pasta dishes.
1. Italy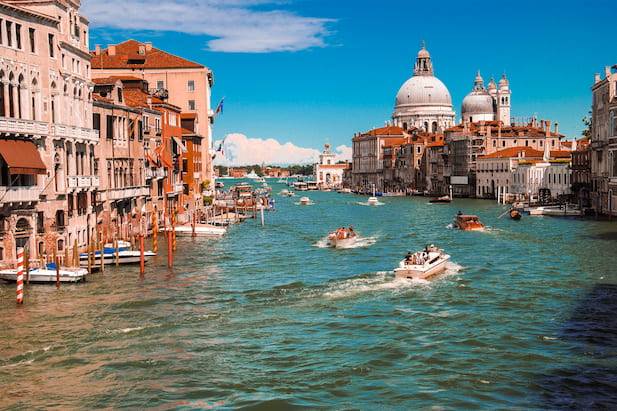 Image Credit: Dan Novac on Unsplash
It's difficult to imagine Italy without getting hungry just thinking about its cuisine. The tomatoes in this boot-shaped nation are as sweet as sugar, the pizzas are grilled to perfection, and the gelato melts on your tongue. For foodies, Italy is a culinary paradise.
The exquisite architecture and artistic treasures found in the historic structures, public spaces, and museums dotted throughout Italy's vibrant cities and small, picturesque towns are even more magnificent than its cuisine.
The most genuine Italian experience may be had in the countryside. The country's splendor envelops guests, making it difficult for them to leave. Visitors can enjoy skiing, hiking, swimming, and eating (of course). With its completely unaltered walls and towers, Tuscany is a true winner, sending visitors back in time, while Lake Como provides a window into the affluent world's lifestyles.
2. United Kingdom
Image Credit: Susan Q Yin on Unsplash
Consists of four constituent countries - England, Scotland, Wales, and Northern Ireland, the United Kingdom are full of places to explore. Well-known for its diversity, unique culture, rich history, and natural beauty, the United Kingdom offers everything you could want on a trip for every kind of traveler.
Filled with natural beauty, castles, churches, and other historical places, you'll never run out of attractions to visit! Enjoy the chilly breeze on your stroll and indulge in the historical vibes. Some of the best attractions for you to visit are Stonehenge, the Roman Baths and Georgian City of Bath, and Warwick Castle. Make sure to capture the beauty with your camera as a memento to take home!
3. Spain
Image Credit: Drew Dizzy Graham on Unsplash
Spain is one of Europe's most loved nations and one of its most attractive. Your camera will be grateful that you visited this wonderful place with its architectural marvels, huge mountain ranges, seashore cliffs, and hilltop settlements. It makes sense that Spain was the second-most visited country in the world in 2018, with over 89 million visitors.
The top cities in the nation provide a wide variety of things to see and do. The magnificent Crystal Palace, large gardens, and large plazas may all be found in Madrid.
Horse hooves on cobblestone streets and church tower bells make up Seville's more opulent and romantic soundtrack. The magnificent Catedral de Sevilla, the Real Alcázar, a UNESCO World Heritage Site, and the large Plaza de Espaa are just a few must-see sights nearby.
4. Austria
Image Credit: Paul Pastourmatzis on Unsplash
One of those nations that can stop you in your tracks is Austria. One of the most beautiful European countries, this wonderland is surrounded by the gorgeous Australian Alps and dotted with stunning lakes.
Another of the most musical countries is Austria. It's nearly hard to stroll through one of the various country's urban streets without hearing a song, especially one written by renowned Austrian composer Wolfgang Amadeus Mozart.
The former Baroque composer was born in Salzburg, and his impact can be seen everywhere (his image is even found on chocolate wrappers).
Take a stroll around the historic Altstadt Salzburg, a UNESCO World Heritage Site, and eat a picnic lunch in a courtyard. While you're there, you can also visit St. Peter's Abbey and a museum.
5. Netherlands
Image Credit: Thomas Bormans on Unsplash
The Netherlands, sometimes known more casually as Holland, offers tourists a laid-back holiday full of beauty, art, and lots of riding.
Located in the northwest of Europe, the region is flat (ideal biking terrain) and dotted with recognizable windmills and tulip fields in the spring (April and May in particular). The "Garden of Europe," also known as Keukenhof, is probably the greatest place to see them. It is in the city of Lisse.