Singapore has a great food scene, and travelers and locals alike delight in the different vibes, tastes and cuisines that it has to offer. There are restaurants and cafes that range in price from those who want to spend big bucks to those who want more value for their money. Here is our guide to some of Singapore's top inexpensive restaurants and places that make it worth your spending.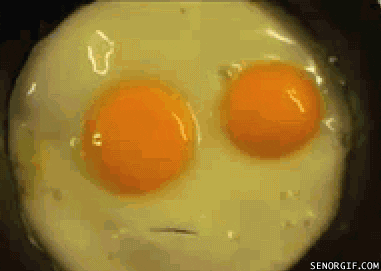 Picture Credit - Giphy.com
1) Badoque Café
Picture Credit – Badooque.com.sg
With multiple cuisines on offer, there is much to enjoy at Badoque Café. This Halal-certified café and restaurant is well-known at Simpang Bedok, but they also have a branch at Upper Thomson. The menu boasts international dishes from Mediterranean, Middle Eastern and Asian Fusion dishes like Greek salad, seafood pasta, and Chicken and Orange salad, to name a few. They might appear to have pricey items on display, like their Beef Ribs, but the best part about that is that it comes with potatoes, greens, soaked in thick barbeque sauce, and perfect to share with your friends. $24 doesn't seem so bad when split up, does it? Warm hospitality, friendly and helpful waiters, and generous portions are what make Badoque Café so popular.
2) Sofra Turkish Café and Restaurant
Picture Credit – Chope.com
Another restaurant that is perfect for group outings as their platters and portions are good for sharing. This comes from the tradition of the way Turkish people eat at home, so this is a great place to save money in the name of experiencing the culture! They have Turkish food with Middle-Eastern influences, like kebabs, grills, spiced soups, red meat, yoghurt dressing, olive oil garnishes, eggplant dishes, and all things delicious. Pizza is always a popular food, but here it is made traditionally – with soft and crunchy pizza bread, ethnic flavours, and homemade sauce. Even though it is an average of about $20-$30 per person depending on how you eat, you can definitely fill up here. The setting and ambience complete the experience at Sofra found at Shaw Tower on Beach Road.
3) Penny University
Picture Credit – Burpple.com
A Muslim-owned café on East Coast Road, Penny University is one of the cheap cafes and restaurants in the East. The term originates from 18th century England when people had to pay a penny to enter a coffeehouse, enjoy its warmth, read a newspaper, and socialise. While that is not the case now, Penny University is easily one of the most delicious restaurants under 15 dollars in Singapore. Juices go for $5.5 while hot chocolate and tea averages at $4. Breakfast and brunch meals are $12, and simple toasties are $4.5. A bustling place on the weekends, Penny University also serves up some of the best coffee.
4) Fluff Bakery
Picture Credit – fluffbakery.sg
The queue for this Muslim-owned bakery is visible as soon as the doors open at 12 pm! If you have the patience to join the queue, you'll see why. This incredibly cheap dessert cafe in Singapore does not disappoint. They have delicacies like Pecan Cream Cheese Cinnamon Rolls, Explosive Eggnog Latte Speculoos Crumbs, and traditional flavours like Nutella Red Velvet and Salted Caramel – all for $4 a cupcake. They have a limit of 12 cupcakes per customer in order to give everyone in the queue a chance to buy something. Located at Jalan Pisang, their timings state "Opens at 12 pm till we sell out". This just shows how good they are!
5) The Royals Café

Picture Credit – Burpple.com
This cosy café is located in Crescendo Building on Upper East Coast Road and has a bonus Lego area to keep kids busy. They promise to not burn a hole in your wallet, and they deliver! One of the best value for money restaurants in Singapore, The Royals Café offers all-day breakfast with a maximum price of $12, and selection of eggs, sausages, toast, and veggies. If you're not after breakfast, most of the other dishes qualify it for a Singaporean cafe with $12 and below, and a great range of flavours on offer like Nasi Lemak, Nyona Mee Siam, meatballs, salads, spaghetti, fish and chips, and sandwiches and burgers. Great sized portions and delicious dishes mean The Royals Café is one of the cheapest cafes in Singapore for brunch on a budget.
6) Toasties
Picture Credit – toasties.com.sg
Toasties is like a Subway store with character. Found in Tampines Hub and Marina Square, they believe in giving customers the best quality food with fresh ingredients at good value for money. Toasties is one of the cafes under $10 in Singapore as they generally have weekday offers going for $7.90 for a sandwich with a free drink thrown in. Some of the best Halal food in Singapore, their bread is freshly made every day, meats are marinated with homemade sauces, and all vegetables cut up for the day itself.
7) Coba Coba
Picture Credit – facebook.com
If you're craving for some traditional Malay food, Coba Coba is a pleasant surprise in Yishun Street. Quaint interiors and ancient details like kerosene lamps, an old Singer sewing machine, and a rickshaw really set the scene. Coba Coba is a Halal restaurant that is possibly one of the most affordable restaurants in Singapore as it has big portions for regular prices – like a big dish of Nasi Ambeng for $19.90 which can be shared between 2 or 3 people. Drop by for some of the best cheap eats in Singapore.
8) Butter Studio
Picture Credit – thebutterstudio.com
This cute Halal-certified café and bakery in Jalan Besar is famous for its delectable desserts and delicious pastries made fresh daily. They also have a takeaway counter at Changi Airport. The treats in the Studio setting are so picturesque that they are very Instagrammable. A Sea Salt Nutella Tart goes for $6.90 and The Ispahan Lychee Cake is $7.90, and they also offer a limited brunch menu that sounds nothing short of mouth-watering.
It's not hard to find cheap and good brunch Singapore if you know where to look. Tantalising flavours are within your reach without having to break the bank. You don't need to know how to find Halal food in Arab Street as there is plenty, but to narrow down your options on how to find nearby Halal food in Singapore, use the Halal Trip App for recommendations. Do leave your reviews of these places there, and let us know if there are better ones to be tried.