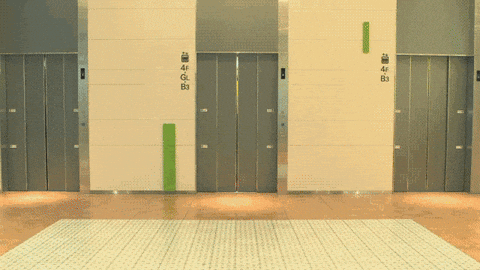 Credits - giphy.org


1. Shinsaibashisuji Street


Picture Credit - www.followmetojapan.wordpress.com

Shinsaibashisuji Street is one of the most amazing places to shop in
Osaka
. This 580-metre street is lined with 180 interesting shops with varieties of clothes, accessories, shoes or handicrafts and so much more. Shinsaibashisuji is one of the most recommended
shopping spots
in Osaka that has some historical significance as well. Its origins can be traced back to the Edo-period – some shops are over 100 years old! You can walk for hours, go through the various interesting shops in Shinsaibashisuji where you will find the trendiest clothes or even handmade kimonos – and get some awesome bargains since this area is tax-free too. The Osaka shopping outlets that you should check out include H&M and Uniqlo - and the largest Sanrio Gallery in Japan to get some unique souvenirs to remember your trip.
2. Umeda


Picture Credit - www.theculturetrip.com

Make Umeda your next stop while on
holiday in Japan
. Spend your day in the Umeda district among tall skyscrapers and drop by the huge shopping malls - if you are wondering where to buy clothes in
Osaka
, you can find an amazing range of shops to suit your fashion needs. The Grand Front Osaka mall has been a steady favourite for shopping where you will find anything - from jewelry, sunglasses, shoes, and sportswear too. The Hankyu Umeda mall is the best place to go if you are ready to splurge on luxury or designer items, here you will the find the best of local and international brands too.
3. Namba
Picture Credit - www.theculturetrip.com
This district is another top spot when it comes to Osaka
shopping outlets in Japan
– a choice of enthralling stores for fashionable clothing and beauty products is ideal for the shopaholic in you. One of the most popular malls, Namba Parks is the place to find some excellent international and local brands – and where you can satisfy your makeup and beauty needs too. Finally, when you step down from Nankai Namba Station do walk over to The Namba City shopping zone – there are 300 shops and you can have the entire day exploring the area. On the other hand, if you enjoy cooking or baking stop by Sennichimae Doguyasuji in the Ura-Namba district to find cooking utensils and equipment at great affordable prices.
4. Amerikamura


Picture Credit - www.happyjappy.com

Also known as Amemura or the 'American Village', this is one of the most interesting areas to visit in
Osaka for shopping and sightseeing
. As one of the recommended shopping spots in Osaka for fashionable and more unique styles, you can get some great deals too. This is the ultimate spot to get quality secondhand clothing and where you will find some excellent thrift stores too. If interesting, quirky clothing or accessories is part of your style – Amerikamura is the ideal spot in Osaka for you. With at least 2,500 shops in Amerikamura – you can spend a good portion of your time exploring shops or even watching street performers at Triangle Park.
5. Tennoji


Picture Credit - www.insideosaka.com

Your
holiday in Japan
should include a visit to the Tennoji area in Osaka for an awesome shopping experience. Tennoji itself is an interesting mix of modern Japan while preserving some cultural aspects too. The best Osaka shopping outlets in Tennoji include Abeno Q's which is an excellent place to explore with 320 stores to suit all your fashion and beauty needs. Drop by the Mio Department Store as well, which has 380 stores and amazing varieties of fashion to choose from. For souvenirs and interesting items for affordable prices, do visit the Shi-tennoji flea market that is held at the Shi-tennoji temple.
Osaka is an awesome district for shopping with so much to offer shopaholics. So if you have travel plans for a
Muslim-friendly vacation in Japan
, make sure you visit Osaka for an awesome shopping trip.