Sri Lanka is a popular tourist destination that attracts a large number of travelers from all around the world, almost every day. If you too have decided to pay a visit to this best travel destination you will probably be thinking of what is the best time of year to visit Sri Lanka. To help you make the most out of your journey, as you travel Sri Lanka, we have put together some useful information that will help you decide on what parts of the country you could travel to and what are the best activities to engage in during different parts of the year.
Sri Lanka is a tropical island that is affected by two monsoon rain periods. While the island generally enjoys a warm and sunny climate, rain could be experienced in certain parts of the island. In addition to this, the weather in Sri Lanka also varies according to the part of the country as well. Overall extreme weather fluctuations are not experienced often so you can look forward to enjoying the very best holiday no matter when you plan your holidays.
Here is a breakdown of what is the best time to visit Sri Lanka based on the variations in weather in Sri Lanka.

Book your next Muslim tour to Sri Lanka now!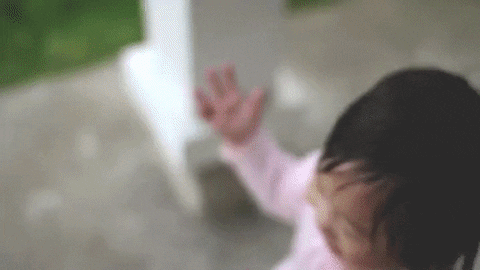 Credit - giphy.com
January – March
The beginning of the year is actually the best time to visit most parts of the country. Not much rain is experienced during this time so if you are looking to enjoy an outdoor adventure, this is the perfect time to do so. As a premier beach holiday destination, you spend time in beaches of the South and West coast. This is also the best time to go whale watching from the South coast beach Mirissa. For those of you who want to escape from the extreme heat, you could also move towards the hill country where the climate is much cooler. This season also marks the pilgrimage season to visit Adam's Peak, one of the most revered sites by those of various faiths and religions.
Explore Sri Lanka with HalalTrip's Muslim-friendly package
April - June
Thanks to the multicultural and multi-religious diversity, Sri Lanka is a nation that enjoys festivities almost all throughout the year. This time period includes major festivities, such as the Sinhala and Tamil New year and Ramadan festival. As the celebrations kick in almost every part of the land becomes extremely busy. This is also a great time to look out for seasonal sales where you can find things for the entire family at attractive discounted prices. As the temperatures rise in the coastal regions, April is a good month to head off to the lush green surroundings of Nuwara Eliya and enjoy the beauty of lush green tea plantations and backdrops of mighty waterfalls pouring down from majestic mountain ranges. This dry season is a good time to go on a thrilling safari in wildlife sanctuaries like Yala National Park where there is a higher chance to spot animal species like water buffaloes, Asian elephants and Sri Lankan leopards.
July - September
Picture Credit - srilankanexpeditions.lk
This is the inter-monsoon season which means the weather in Sri Lanka is generally hot and sunny but there might be an occasional shower that refreshes the land every now and then. During this time there is not much of rush of travelers so if you want to go on a cultural tour and explore ruin cities like Anuradhapura, Polonnaruwa, Sigiriya and Dambulla or watch the pageantry of the Kandy Esala Perehera (a pageant where large number of elephant parade the streets with spectacular traditional dance performances), this would be the perfect time to do so. The Colombo International Book Fair is a massive event and one of the largest of its kind you might want to check out in the month of September.
Book Your Cheap Muslim-Friendly Travel Package to Sri Lanka

October – December
Towards the latter part of the year, the country gets ready to enjoy the Christmas season. This too once again causes many shopping centres around the island to hold seasonal sales and there are also quite a number of trade fairs that take place. Since hill country and west and south coast are the most visited during this time, prices in these parts of the land might increase slightly. Alternatively, you could consider travelling to the north and east coast that are less crowded and have many attractions to explore. Sri Lanka weather in December attracts many rare bird species so is a great time to visit bird parks like Kumana and Bundala for bird watching activities.