Chennai is one of the best cities to travel to in India, especially as a Muslim. One of the reasons is because of the modest culture, but the main reason is the amazing Halal food! That's right, you wouldn't be able to walk five steps without finding a Halal or Muslim-friendly eatery or restaurant.
From Halal fine dining in Chennai to the most satisfying street food, this city will always leave you wanting for more. If you're a foodie looking for an amazing culinary experience, Chennai is where you need to be! Not only will you be able to find delicious Halal food around every corner, they are mostly extremely affordable as well.
You can find Halal restaurants online through a simple search, but we've filtered out the best just for you. Here's how to find the most amazing Halal food near you in Chennai:
Note: Most Halal restaurants in Chennai might not be Halal-certified, but there are numerous alcohol and pork-free restaurants in Chennai. They also assure that they are food is purely Halal, either through request or by advertising it themselves.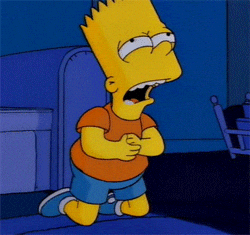 Credit - Giphy.com
1. Zaitoon
If you're a fan of Arabian cuisine, Zaitoon is one places to get the best Halal food in Chennai. Zaitoon is the Arabic word for "olive", which is one of the main features in Middle-Eastern cooking. The family-friendly restaurant has an extensive menu of meats, rice dishes, curries, bread, desserts and so much more.
If you're in the mood to sample a wide variety of dishes, you can also opt to go for their buffet. Their barbeques, shawarma, and kebabs are definitely some of the most popular options, so don't miss out on those. They also have a wide variety of vegetarian dishes, in case someone in your company was a non-meat eater. Zaitoon is available in 5 locations in the city, so you might be able to find one if you're trying to locate nearby Halal food places.
---

Address: (1 of 5): 362, Velachery Main Road, Velachery, Chennai, Tamil Nadu 600042.
Phone: 044 4202 0111
Click here for more information about Zaitoon
---
2. Buhari Hotel
If you're trying to find the best Halal restaurant in Chennai, there is no way you can miss out sampling the iconic Buhari Hotel & Restaurants. You know they're doing food right because they've been serving loyal customers for almost 70 years! Having begun in 1951, the restaurant has expanded its reach to many locations not only within the city but within the country as well.
Their menu of affordable, yet delicious fare includes various rice dishes, bread, curries, etc. just as any typical Indian restaurant. What makes them special, though, is their unique recipes that have been perfected over the course of the years. The founder A.M. Buhari has also been attributed to the iconic Indian starter "Chicken 65", a chicken dish that is marinated and fried. The Buhari Biryani is also a famous dish and has almost set a benchmark for Biryanis everywhere.
---

Address (1 of 18): 83 Mount Road, Chennai 600002, India.
Phone: 44420288
Website: http://buharihotel.org/index.html

Click here for more information about Buhari Hotel
---
3. Punjab Grill
Just because you're in the south, doesn't mean you have to miss out on delicious North Indian fare! There are quite a few restaurants where you can savour the flavour of the North, and Punjab Grill is one of the best in Chennai. Situated in Phoenix MarketCity, the largest mall in Chennai, and the second largest in India, not only does Punjab Grill bring to you some amazing food, but also does fine dining at its best.
At Punjab Grill, you can feast on traditional North Indian dishes like Tandoori meats, kebabs, and Indian bread while listening to traditional Punjab folk music playing in the background. "The uncompromising quality of food at Punjab Grill is our legacy and we aim to surpass our own standards every time we serve you," they say.
Note: They do serve alcohol on the side, so please do dine at your own discretion. Make sure to check Halal status before placing a booking.
---

Address: 142, Ground Floor, Phoenix Market City, Velachery Main Road, Indira Gandhi Nagar, Velachery, Chennai, Tamil Nadu 600042.
Phone: 073586 46944
Website: http://www.punjabgrill.in

Click here for more information about Punjab Grill
---
4. Pizza Cottage
India has its fair share of international brands like Pizza Hut and Domino's, but if you're looking for some of the best pizza in town, Pizza Cottage is one of the best Halal restaurants in Chennai. Situated right across the main entrance of the popular Express Avenue mall in Royapettah, it's a great spot to stop by for a satisfying meal after a busy day of shopping.
It might not be the most authentic pizza in the world with most varieties being "Indianized", but it is certainly delicious! Their pan pizzas with a soft yet crunchy base are the best! They also have a selection of pasta, soups, starters, and desserts. Pizza Cottage is a Muslim-owned restaurant, so you'll be in good company here.
---

Address (1 of 2): Old 167 2, New 268 2, Pycrofts Road, Bharathi Salai, Royapettah, Chennai, Tamil Nadu 600014.
Phone: 044 3020 5659
Click here for more information about Pizza Cottage
---
5. Dindigul Thalappakatti
Dindigul Thalappakatti is another restaurant that has made a name for itself with Chennai's most favourite non-vegetarian dish: the biryani! This incredible rice dish cooked with spices and marinated meat is such an iconic "Muslim" dish in India too, so it's definitely something to try on your travels in Chennai.
This is another of the few iconic Halal restaurants in Chennai that has a long history, dating all the way back to 1957. The restaurant got the name from it's founder Nagasamy Naidu, who wore a "thalapa", a traditional headdress. The hotel also does some incredible grills, barbeques, and Indian bread. There are several outlets all over Chennai, and Tamil Nadu as well.
---

Address (1 of 22): New No.229, Old No.372,375, NSC Bose Road, George Town, Chennai, Tamil Nadu 600001.
Phone: 044 4216 0406
Website: https://thalappakatti.com/

Click here for more information about Dindigul Thalappakatti
---
6. Absolute Barbecue
If you're looking for the ultimate barbeque experience, but aren't in the mood to get down and gritty, then Absolute Barbecue is "absolutely" the place for you to be! This swanky restaurant brings the barbeque right to your table. From chicken and mutton to fish and prawns, the skewers are brought right to the table. The best part? You can keep asking for as many refills as you can eat because everything is included in the cost!
There is also a live grill of exotic meat and seafood like shark, squid, octopus, rabbit, duck, quail and more. And that's not even all! There is also a buffet of rich curries, vegetarian dishes, biryanis, soups, salads, noodles, bread, and more. And let's not forget the impressive collection of desserts! What more could you ask for, really?
---

Address: No 45, GN Chetty Road, Tower Victorie, 2nd & 3rd Floor, T Nagar, Chennai 600017.
Phone: 044-33720501
Website: www.absolute-barbecue.com/

Click here for more information about Absolute Barbecue
---
7. Palmshore
Palmshore is another popular restaurant in Chennai that has been consistently serving it's patrons delicious food since the beginning. Having been around for only a few year, they already have four branches around the city, proving the popularity and quality of their food. The restaurant specializes in Arabian food and is also known for their delicious Biryani. They also have a variety of Chinese and Tandoori dishes as well.
Try their delicious shawarmas, the barbeque and grills. Finish your meal off with the delicious variety of halwas they offer like bread halwa and carrot halwa.
---

Address: 95, Jawaharlal Nehru Salai, Jafferkhanpet, Ashok Nagar, Chennai.
Phone: 044 33011803
Website: palmshore.in
Click here for more information about Palmshore
---
8. Nandos
Nandos is a name that many have heard, especially on the Western side of the world. It is an Afro-Portuguese restaurant serving flame-grilled chicken and variety of African and Portuguese dishes. Although this restaurant has branches in many countries around the world, it has garnered almost a cult-like following. This is because their main goal is authenticity, which they achieve through the irreplaceable African bird's eye chilli that they import directly from South Africa for their most iconic dish, the "peri-peri chicken". What's also great is that you get to choose the level of spice as well, from mild to extra spicy.
There are two Nandos outlets in total in the city, including one at the popular Phoenix MarketCity mall.
Note: Although the Nandos India menus found online list alcohol, they do not serve any at the Chennai outlets. And we have been assured by the staff that everything is Halal. But still, please do confirm before placing an order.

Click here for more information about Nandos
9. Nalaas Aappakadai
Aappam or "hoppers" is a unique dish from the state of Kerala in India that is bowl-shaped with crispy edges and a tender middle. It is also popular in Sri Lanka as well. Nalaas Aappakadai is a unique eatery that serves some amazing Halal food in Chennai, all centred around this one special dish!
Although traditionally aappam is eaten simply with some unsweetened coconut milk, many places also serve it with chicken or mutton gravy. Nalaas aappakdai takes it a step further by adding meat, cheeses, and vegetables right in the aappam itself. They also serve them traditional-style with coconut milk or a variety of gravies.
---

Address (1 of 5): 196, Ground Floor, Naidu Hall, Near Chrompet Bus Stop, GST Road, Chromepet, Chennai.
Phone: www.nalaasaappakadai.in

Click here for more information about Nalaas Aappakadai
---
10. Destination 70
Destination 70 is one of the more trendy Halal restaurants in Chennai, and definitely a place to try if you're in the mood for something other than Indian or Arabian dishes which are available everywhere. This cool restaurant is decorated with the young crowd in mind, with plenty of opportunities for the perfect selfie. But they also have secluded tables for some quality family time.
This continental hipster cafe in Chennai is one of the best places to get Halal burgers in Chennai, and their fried chicken puts KFC to shame. Their sizzling cocktails that come to the table with puffs of smoke spilling out of the "trendy" mason jar mugs like cloud lava are a favourite among everyone, and their sizzling brownie is a must-try dessert.
---

Address: 600042, 6/44/1, State Hwy 48, Sarathy Nagar, Velachery, Chennai, Tamil Nadu 600042.
Phone: 044 48510055

Click here for more information about Destination 70
---
11. Anjappar
Compiling a list of the best Halal food places in Chennai, one simply cannot miss the popular Anjappar chain of restaurants in Chennai. This restaurant is a favourite among any non-vegetarian in Chennai because they serve delicious Chettinad food at affordable prices. Having been established in Chennai in the year 1964, they have since expanded to many locations all around the world.
Try their delicious crispy parathas, soft idiyappams, along with their delicious curries of various meats and seafood.
---

Address (1 of 24): 7/2, JP Tower, Nungambakkam High Road, Nungambakkam, Chennai.
Phone: 044 28217200
Website: www.anjappar.com
Click here for more information about Anjappar
---
Wondering how to find nearby Halal food in Chennai Don't forget to use the Halaltrip app to locate Halal food places on your mobile in Singapore so you won't miss out on the best halal food