Osaka is Japan's second-largest metropolis, and although it comes right after Tokyo in size, it does just as well in the "experiences" department. Osaka, situated on the Japanese island of Honshu, is the cultural and commercial centre of the area. It is well known for its modern architecture, nightlife, and of course, food!
We're going to delve into the last of those, in particular. Because as a Muslim traveler, you might think "Sure, there's great food, but are there great Halal food spots in Osaka?" The answer is, yes! There are plenty of Muslim-friendly and Halal certified restaurants in Osaka, but we're only concerned with the most famous Halal dining places in Osaka.
So, without further ado, here are the best 5 Halal restaurants in Osaka: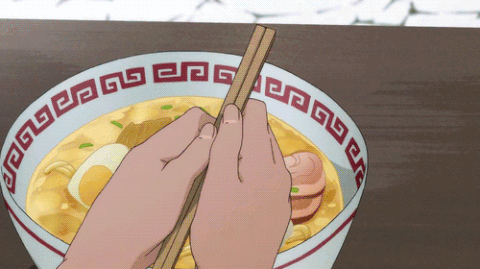 Credit - giphy.com
1. The U-Don
Picture credit - https://migrationology.com
Proving that you don't have to go very far to find nearby Halal restaurants in Tokyo, The U-Don is situated in Kansai International Airport, which means you can have a filling Halal meal right when you get off the plane! Certified by the Malaysian Halal Consultancy and Training Agency (MHCT), this Halal food spot in Osaka gives you the option to create your own meal. Following a self-service concept, you will have to move from counter to counter, filling your tray up with all kinds of deliciousness like udon in broth, fish balls, tempura, inari (fried tofu stuffed with rice), nigiri (rice balls), and so much more! Simply bring your loaded-up tray at the end to the cashier and he'll ring your bill up. Bonus points for free unlimited hot/cold matcha green tea!
Tip: There are also two other Halal-certified Japanese restaurants at KIX.
---
Address: Inside the Kuukou Minami Noren, Kansai International Airport Terminal 1 2F, 1 Senshukukoukita, Izumisano-shi, Osaka-fu 549-0001.
Phone: +81-72-456-6515
2. Kennyasia
Picture credit - www.jalan2kejepang.com
If you're in the Dotonbori-Namba are and are trying to locate Muslim-friendly restaurants in Osaka, and you want to try something other than Japanese food, then Kennyasia is the perfect Halal food spot in Osaka for you! Run by a friendly Malaysian couple, this restaurant serves authentic Malaysian cuisine; and that is proven by the countless Malaysian travelers raving about it feeling like the food they would have back home. Their menu consists of all the Malaysian classics like laksa, chicken rice, rojak, the tahrik, and more. Look for the Malaysian flags hanging outside, it should be pretty easy to spot!
---
Address: 1-7-25 Sennichimae, Chuo-ku, Osaka 542-0074, Osaka Prefecture.
Phone: +81 6-7165-7011
3. Ganko Osaka Houzenji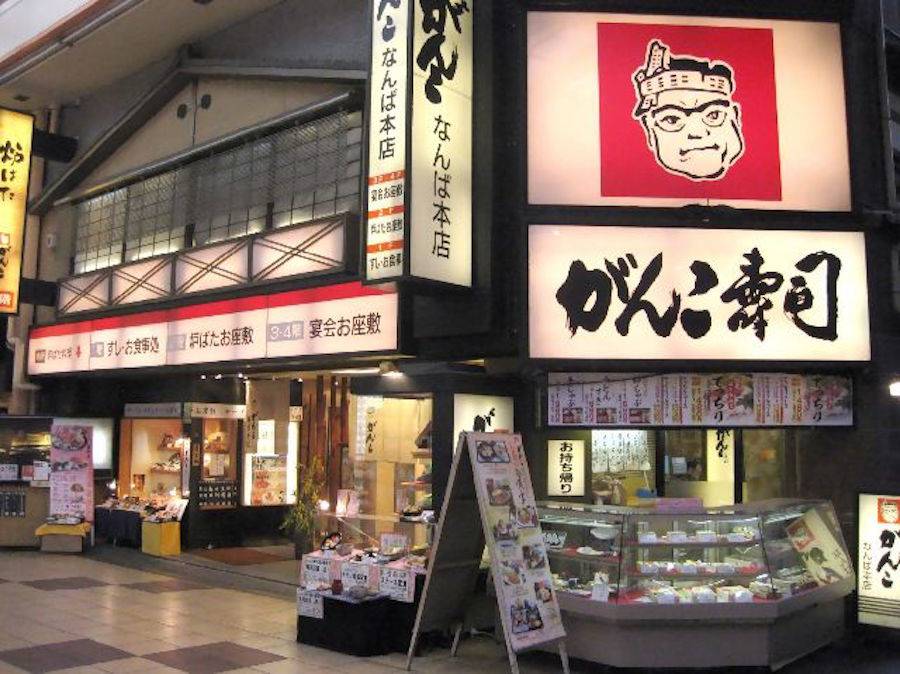 Picture credit - http://www.halalmedia.jp
If you've been wanting to try the traditional Japanese dining experience (washoku) and are wondering where to eat in Osaka that is Halal, then this is the right place for you. Ganko Osaka Houzenji is a part of a chain of restaurant that specializes in traditional Kyoto dishes and is certified Halal by the Kyoto Halal Council.
If you're in the Namba area and looking to locate Muslim-friendly restaurants in Osaka, this restaurant has it all: sushi bar, kaiseki (cozy traditional dining setting), and even female waiters dressed in kimonos! Even though this restaurant also serves non-Halal food, it has a kitchen dedicated to Halal food complete with separate utensils, equipment, storage, and even transport trucks. The Halal menu here consists of three amazing bento sets, but you will have to call ahead 3 days in advance to make sure its available.
---
Address: 1-2-2, Namba, Tyu-ouku Osaka-shi, Osaka.
Phone: +81-(0)6-6212-6550
4. Osaka Halal Restaurant – Ali's Kitchen
Picture credit - https://www.tripadvisor.com.sg
Moving on to one of Osaka's best representations of South Asian cuisine, Indian and Pakistani, in particular, is Ali's Kitchen. The restaurant is run by -you guessed it- Ali, a friendly and charming Pakistani. Along with serving amazing classic dishes like biryani, naan, curries, and more, they also offer Bento and a few Arabic dishes as well. The best part is that all the food here is extremely authentic and the restaurant is easily accessible; this is evident from the interesting mix of customers that it draws. And the vintage-looking Arabic decorations are a nice added touch.
---
Address: 4 Chome-13-2 Owada, Nishiyodogawa-ku, Osaka-shi, Osaka-fu 555-0032.
Phone: +81 6-4708-5745
5. Genji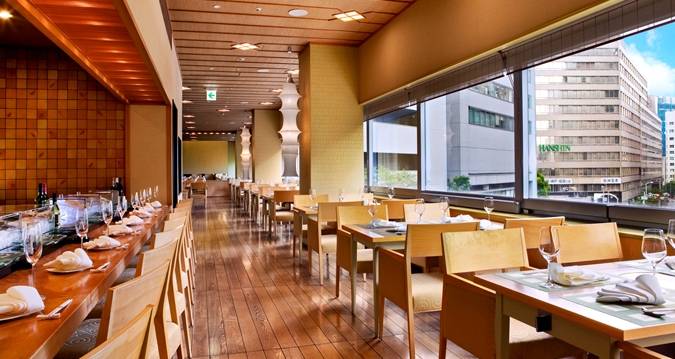 Picture credit - https://www.tripadvisor.com.sg
How can a trip to Japan be complete without trying some Japanese wagyu! And you don't even have to look too hard for where to eat Halal wagyu in Japan, because Genji, a restaurant in Hilton Osaka Hotel has recently started serving it! This famous Halal dining place in Osaka is not a Halal certified restaurant, but their suppliers are (USHI - a beef supplier certified by the Japan Islamic Trust). What's more, even their buttery slabs of beef come on plates stamped with the Halal logo! They also have a Muslim-friendly menu from which you can order dishes like rice, sushi, tempura, grilled vegetables, and desserts to accompany their delicious high-grade A3-ranked Hokkaido beef wagyu. Make a reservation before going there to avoid disappointment, though.
Tip: You can request Qur'an, prayer rugs, and qibla compasses at the Hilton hotel – they are very accommodating to Muslim guests!
---
Address: 1-8-8, Umeda, Kita-ku, Osaka city, Osaka.
Phone: +81-6-6347-0310