New to Taipei City and uncertain of which safe hotel to stay at? Stress not, KDM Hotel is the best approach to opt for! KDM Hotel is your best decision when choosing Taipei City as your next vacation stop.
Also Read: 8 Things You Should Know Before Visiting Taiwan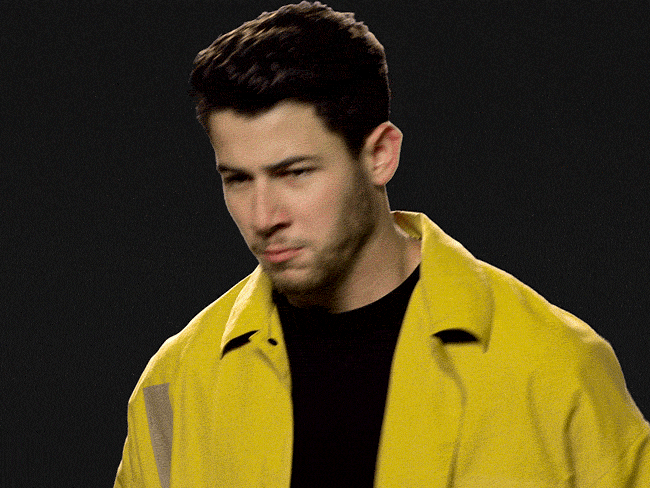 For starters, KDM Hotel boasts an advantageous location. It is located at the very centre of Taipei City. The airport transport bus stop is also directly across the streets of the hotel and the frequency of the bus is 15-20 minutes. KDM Hotel is situated right next to the exit of the MRT, with two MRT lines that stops at KDM Hotel. This hotel is your most solid option because of its close proximity to the MRT and the metro exit.
Doesn't this hotel sound like a boon in terms of accommodation? The list doesn't end here! KDM Hotel is likewise extraordinary compared to other budget lodgings in Taipei, for business trips and leisure in Taipei. You can be sure to get to the popular Taipei tourist hot spots by MRT within a few minutes.
The KDM Hotel is especially popular amongst couples because of its prime location. They appraised it 9.2 for a two-man trip and CrescentRating gave it a rating of 6.

Rooms and Rates
There is a wide variety of rooms that you can choose from so you will definitely be spoilt for choice! Each room is fully furnished with an air conditioner, TV, free Wi-Fi, a bathtub, mini-bar, and an International calling services. KDM Hotel likewise offers free indoor parking administration too.
Below are the different rooms available at the KDM Hotel:
Credit Image: KDM Hotel
The Quad room consists of 2 king sized beds with a rate of NT$4,685.
Credit Image: KDM Hotel
The Triple room consists of 1 king sized bed and 1 normal bed with a rate of NT$4,115.
Credit Image: KDM Hotel
The Deluxe Twin room consists of 2 normal beds with a rate of NT$3,685.
Credit Image: KDM Hotel
The Luxury Suite consists of 1 king sized bed with a rate of NT$3,685.
Credit Image: KDM Hotel
The Business Suite consists of 1 king sized bed with a rate of NT$$3,260.
Credit Image: KDM Hotel
The Standard room consists of 1 king sized bed with a rate of NT$$2,830.

If you occupy any of these rooms, you are entitled for a breakfast buffet available from 7:00am to 10:00am each morning. Please note that there is a 10% service fee expense included in the room rate and the standard time for check-in is at 3pm and check out at 12pm.

Also Read: You Need To Try Our Top 3 Halal Beef Noodle Eateries When You're In Taipei, Taiwan!


Additional Facilities
The KDM Hotel provides additional facilitaties to cater to the needs of its guests to ensure that they have a more comfortable stay. The hotel offers a safe box and luggage storing services, as well as a 24-Hours operating foreign exchange service for various currencies. Not only that, if you wish to travel around the area, the hotel provides transportation facilities like taxi services and airport shuttle bus services to ease your worries and ensure that you have a stress-free and peaceful stay in Taipei. All you need to do is to request for these services for a minimal charge, and KDM Hotel will get the rest sorted out.
Muslim-Friendly Facilities
KDM Hotel offers Muslim-friendly facilities and services so Muslim travellers do not have to worry. Prayer direction are marked in the room and prayer mats are also available upon request. Also, you can be rest assured as all snacks and beverages in the room are Halal. Room toilets are also fitted with bidets. The Hotel can also arrange for guests to be taken to the nearby mosque for Tarawih prayers or Eid prayers, upon request.
Halal Dining Options
The KDM Hotel has a Halal-certified kitchen and can serve Halal breakfast upon request. You can also request for vegetarian food. Not only that, the hotel does not serve alcohol and there is no bar or discotheque.

Tourist Hot Spots around KDM Hotel
TAIPEI 101
Credit Image: Taiwan 101 on taiwan.net
The Xinyi Project Area is known to be the main spot for Taipei fashion culture from as far back as 10 years. Stylish brands have settled in Shinkong Mitsukoshi and other retail chains, and world-class first-level brands like LV have likewise opened for business here. The World Trade Center has an assortment of displays and exhibitions. It additionally encourages and supports notable gourmet experts and chefs to open their restaurants here. It is a continuous rush of excitement in the city; there would be surprise performances occurring.
SOGO EAST
Credit Image: Sogo East on Meet Taiwan
Located at the heart of Daan District, Beishi, the SOGO retail chain is a must-visit spot! The business district covers the east of Fuxing South Road, west of Dunhua South Road, north to Civic Avenue, and Renai Road towards the south. Transport and MRT are accessible and in close proximity with the retail chain. This has adequately attracted hordes of buyers from all over the world; foreigners and locals alike.

Also Read: A Muslim's Guide to Taipei's Beitou District - From Hot Springs to Historic Sites
TAIPEI STATION
Credit Image: Taipei Station on Travel Taipei
Taipei Station is located in Liming Lane, Zhongzheng District, Taipei City. It consists of the Taiwan Rail Transit Line, the Taiwan High Speed Railway, the Taipei MRT Red Line and The Blue Line station. The general structure of Taipei Station is as such; it is 6 floors above the ground, with 4 underground floors. The primary floor is the lobby, while the second floor is taken over by Breeze Plaza. The third to sixth floor are the administration points for the Taiwan Railway and High Speed Rail. The underground floors include the Taiwan railway platforms and high-speed rail platforms, with the third and fourth basement floor consisting of the Taipei MRT Blue Line and Red Line respectively. There are a total of 8 entry points to the train platform, which are associated with the Metro A8 underground food street, the underground road before the station, and the Taipei New World Shopping Cente.

Halal Restaurants Nearby
Toko Sakura
Credit Image: Toko Sakura on Travel Taipei
Address: No. 74, Section 2, Xinsheng South Road, Da'an District, Taipei City, Taiwan
Contact: +886-2-23916011
Royal Cafe & Restaurant
Credit Image: Royal Cafe & Restaurant on Facebook
Address: No. 72, Section 2, Xinsheng South Road, Da'an District, Taipei City, Taiwan
Contact: +886-2-23641310

Nearby Mosque
Taipei Grand Mosque
Address: No. 62, Section 2, Xinsheng South Road., Da'an District, Taipei City, Taiwan 10650
Contact: +886-2-2321-9445
Website: https://www.taipeimosque.org.tw/

Other Hot Spots around the Hotel
MRT Zhongxiao Xinsheng Station - 0.1 km
Guang Hua Digital Plaza - 0.4 km
National Taipei University of Technology - 0.4 km
Chang Foundation Museum - 0.4 km
The Taipei Jianguo Jade & Flower Market - 0.6 km
Huashan 1914 Creative Park - 0.7 km

Also Read: Roaming Around Taipei, Taiwan & Looking For A Mosque? We Got You!

Closest Airports
Taipei Songshan Airport - 3.2 km
Taoyuan Airport - 30.4 km
So what are you waiting for? Don't miss out on this chance to stay in a hotel that is conveniently located at the heart of Taipei City. Book now!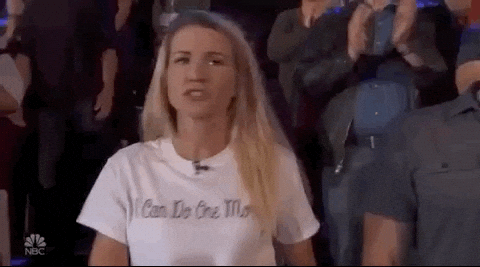 Address: No. 8, Section 3, Zhongxiao East Road, Da'an District, Taipei City, Taiwan 106
Telephone: +886-2-2721-1162
Fax: +886-2-2711-9096