Once, travelling was considered to be an amenity exclusively for those that are well off but today in this modern interconnected world more and more people are stepping out of their homes to explore their planet and its riches. If you have a ton of money you'll probably think of living in the
Burj Khalifa
in
Dubai
or maybe the Marina Bay Sands in
Singapore
but you can enjoy the essence of travelling even if you're on a budget. Here are some of the places that are low cost and equally beautiful if not more than Singapore or the Bahamas.
Credit- Giphy.com
Vietnam
Vietnam
is an emerging
tourist destination
. After decades of uneasiness and political unrest,
Vietnam
is finally open to foreign tourists. In 2016, Vietnam welcomed 10 million foreign visitors into the country. It's currency the Vietnamese Dong is one of the most inflated currencies in the world consequently, Vietnam has become one of the most
affordable countries
for foreigners. An average meal at a restaurant will cost you just around 2 USD which as compared to Singapore is almost 80% less expensive. However being very cheap, it is not any less exciting than other tourist destinations. The country is filled with National Parks and World Heritage Sites, its main
attraction
, however, is the city of
Hanoi
. Hanoi is the reason why half of the 10 million annual visitors choose to visit Vietnam, it has been in the top 10 lists of many tourist-friendly websites since a long time now.
Vietnam has also introduced a new concept, where tourist from other countries visit historical battlefields to learn more about the numerous wars and conflicts that took place there, this concept is sometimes referred to as military tourism.
Tver, Russia
Picture Credit- Ribttes.com
Tver is a city located in the Tver Oblast region of Russia. It was once the capital of a powerful medieval empire. Even though most of its medieval architecture was destroyed during the Second World War, there is still plenty to see in the city. The city of Tver is located between Moscow and St. Petersburg but it is much closer to Moscow than St. Petersburg. You should arrive at one of Moscow's airport and then you can take a train or catch a bus to Tver. The best thing about Tver is its architecture, you'll find tons of white buildings constructed in traditional European fashion. There are walking streets where you can find shops, bars and restaurants. The city is very economical, if you compare it to
New York City
in the United States, rent prices are almost 90% lower in Tver, furthermore, if a meal at a restaurant costs you $10 in Vancouver the same meal will cost around $6-$8 in Tver. The best time to visit Tver is summer since we already know how cold Russia can be in the winters.
Thailand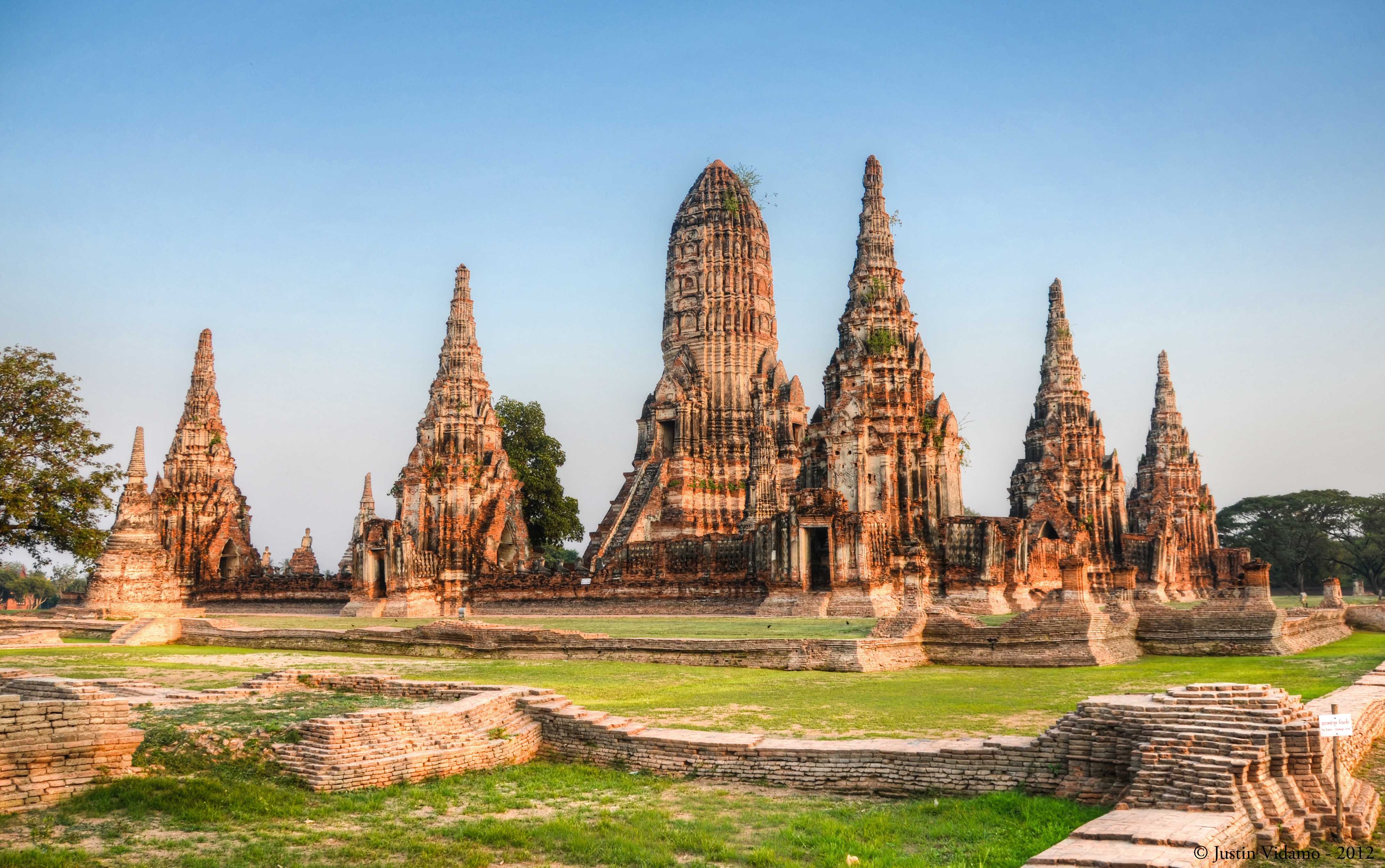 One of the best places to go if you're a budget traveller is Thailand. Considered as a
shoppers paradise
, Thailand is very economical, a place where you can go on a
shopping spree
without caring about a budget. Apart from shopping Thailand is also a good spot for
beachgoers
and history lovers. Furthermore, their rich culture is also a
major attraction
, you will find loads of shiny temples across the country. Thailand remains warm and humid throughout the year and according to locals, Thailand only sees winter for 15 days in December. Nonetheless, it's a good place to buy cheap sweaters and duck feather jackets. The local currency (Thai Bhat) is very cheap, you can get 32 Bhats for a single US Dollar (Fall 2017 estimate). Thailand is a major tourist hub, therefore, it's
airports
are connected to most of the world with flights coming in from as far as the UK.
Albania
Picture Credit - www.nationsonline.org
Albania is sort of an all-rounder in this list, having almost everything that a tourist wants, National Parks, Beaches, Valleys, Grasslands, Mountains, Lakes and Vibrant Cities. The Northern region of Albania is known for its natural beauty. The Central part of the country is consists of Sandy Beaches, Lagoons. Its cities, Tirana and Durres are culturally and historically significant, they're also very cheap. Tirana International Airport connects most of the country with Eastern and Western Europe.
Baltistan Region, Pakistan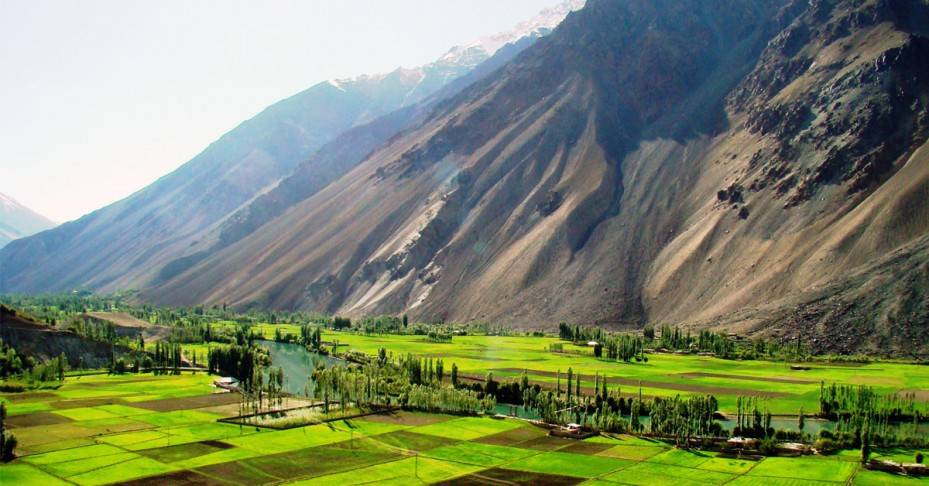 Picture Credit - www.pinterest.fr
While Pakistan might not be on the bucket list of many because of issues such as terrorism, The Gilgit-Baltistan region of the North has been hosting thousands of local and foreign tourists for decades. It is also one of the safest regions of
Pakistan
and is also isolated from the conflicts happening in the rest of the region. The tourist activities of the region have been the main focus of several vloggers and media sites such as Unilad and Al-Jazeera. Why should you visit it in 2018? well, Pakistan has become a much safer place in the last five years than it was before and this trend is likely to continue. Baltistan region was already free of criminal or terrorist activities and now with a further increase of the safety net, it's the best time to visit. The climate is generally cold and dry but varies from place to place. There are a number of hotels and resorts in the region, most famous of which is the Shangri La resort in Skardu city. The Shangri La was built around a lake and is one of the most scenic resorts in the world.
The region is filled with towering mountains including the Himalayan and Karakoram mountain ranges. Two of the top 10 highest mountains, the K-2 mountain and the Nanga Parbat are also located in the same region. The region is connected by all major airports of Pakistan but the best way to reach Baltistan is by road so that you could see all that the region has to offer. The living costs in the region of Baltistan are one of the lowest in the country and on a few of occasions the local shop owners are known to not charge foreign tourists. When you're there don't forget to ride along the Karakoram highway which is the highest paved road on the planet, it passes through Baltistan into Chinese Xinjiang, which is also the next best destination to visit in 2018.
Find nearby Halal food places in Pakistan
Xinjiang, China
Xinjiang autonomous region of China has a long history, it's towns and cities used to be important stopover points for traders travelling along the ancient Silk Road. The region has developed into a major economic hub as a result of China's recent economic boom. A lot of modernization has happened in the last few years and a lot of its old structures have been demolished or rebuilt, however, the culture and heritage of Xinjiang remain intact. The main attraction of Xinjiang is its diverse culture, you'll find delicious new varieties of food, friendly locals,
beautiful mosques
and mesmerizing landscapes filled with lakes and majestic mountains It's best for those looking for something new and adventurous to do. While in Xinjiang, you might also get a view what it would've been like for traders and merchants passing along the cold tundra region on their camels and horses.
The quickest way to get there is by plane, the Urumqi Dipwou Airport connects the region with the Middle East, Central Asia and rest of China.
Moldova
Picture Credit - www.paradiseintheworld.com
Moldova is the mostly unexplored by foreigners. Even though the country is not facing any major political issues, wars or natural disasters and even has a well-developed infrastructure it still is the least explored country in the world and hosted close to only 300,000 tourists in 2015. To overcome this the Moldovan governments have introduced a visa-free policy for American, Canadian, Swiss, Japanese and Turkish nationals. The living costs are one of the lowest in Europe. Moldova is waiting to be explored. The Chisinau Airport in the capital city of Chisinau is not a very busy airport and is hardly used by foreigners so in lieu of Chisinau Airport you may use Odessa's Airport in neighbouring Ukraine. It would take around two hours to reach
Chisinau
from Odessa.
2018 is just on the horizon, so, it's better if you already start planning where you're going to visit. The number of international tourists is increasing around the world day by day, places tend to get overcrowded which is why a lot of the economical destinations are losing their charm. Some of the above-mentioned destinations are mostly unexplored or are emerging onto the world stage so, unlike Thailand, they're economical but not very crowded, therefore, it's better to visit them as soon as possible before they become crowded. Thailand, however, has still kept its charm and has managed to keep things in order even after such a large influx of tourists which is why it deserved a spot on this list.