Busan,
a port city in the south-east of
South Korea
is the country's second largest and populous city after it's capital,
Seoul
. Busan is only a couple hours away from Seoul, but it is worlds apart. At the same time, it is also very similar in terms of having
everything Seoul has to offer
like culture, food, and experiences, only in a more relaxed setting. This is why Busan is one of the
must-visit places in South Korea
.
There are so many
amazing things to see & do in Busan
, no matter what time of the year. If you've just missed the amazing autumn experiences in Busan, no worries, winter in Busan is pretty magical too! And there are plenty of must-do things and must-visit places in South Korea during your December Busan trip.
Picture Credit - english.visitkorea.or.kr
While some of the top things to do in Busan like visiting the
Jagalchi Fish market
, the ancient temples and beautiful parks can be done during all the months of the year, there are certain experiences that are special to December and the winter.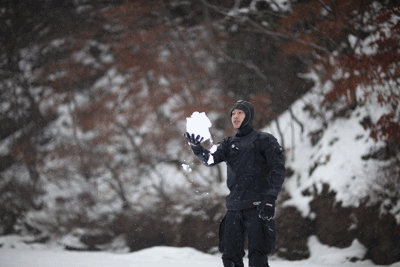 Credit- Giphy
1. Take Part in Winter Sports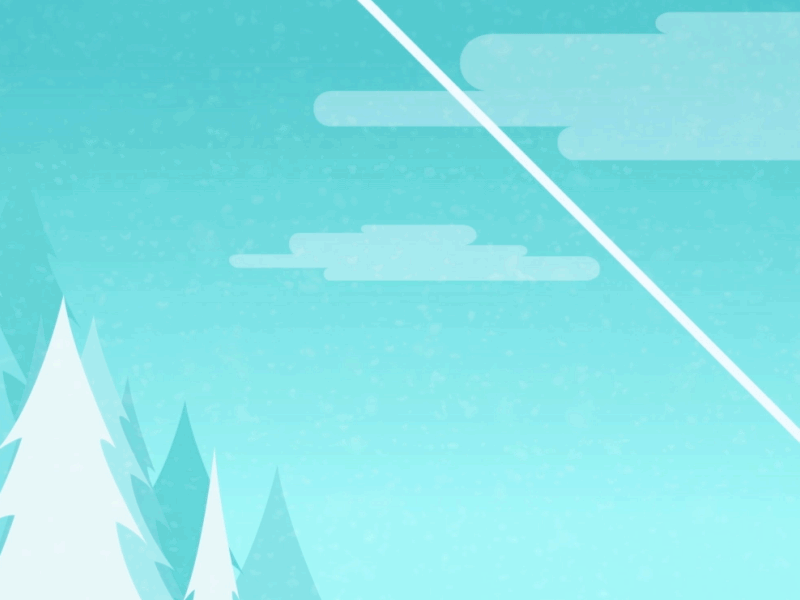 Credit- Giphy
If you've never experienced snow before – or even if you have (and love it) - the best time to visit Busan is in December! Get your sweaters and gloves on, because one of the best parts of a snowy winter is getting to experience
winter sport
and activities like skiing, snowboarding, and sledging. If you're a beginner, your body might be sore at the end of the day, but you'll have the most fun ever!
Picture Credit - english.visitkorea.or.kr
Other
winter activities
that you could try in neighbouring towns include snow rafting, ice fishing, and snow rafting. There are a few ski resorts in driving distance from Busan, where you could even spend the night. Here is one of the ski resorts closest to Busan:
- Eden Valley Ski Resort
Address: 1206 Eosil-ro, Gangseo-dong, Yangsan, Gyeongsangnam-do, South Korea.
Phone: +82 55-379-8000
2. Visit Shinsegae Centum City Department Store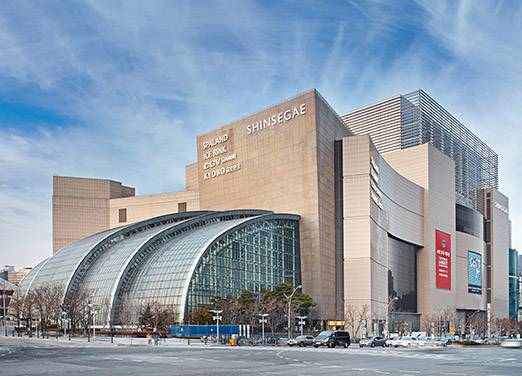 Picture Credit- english.shinsegae.com
If you feel like you need an escape from the biting cold of winter, you might want to do some Busan shopping and visit the Shinsegae department store. This is one of the must-visit places in South Korea because it is the largest department store in the world, according to the Guinness Book of Records. This
shopping complex
has many shops selling all kinds items, restaurants, a book centre, spas, and a multiplex. But during December and the winter months, you can also enjoy the indoor golf complex (available year-round) and the massive indoor ice skating rink as well!
Address: 35 Centumnam-daero, U-dong, Haeundae, Busan, South Korea.
Phone: +82 1588-1234
3. Visit Nampo-dong
Picture Credit - english.visitkorea.or.kr
Situated in the Jung district in the south of the city, Nampo-dong is the commercial centre and a must-visit place in Busan. One of the top things to do in Busan is exploring Nampo-dong (where Jagalchi Fish Market and Choryang Arcade are situated), and shopping at the hundreds of shops and stalls that line the street.
Picture Credit -hapskorea.com
But what makes this experience even better is getting to be a part of the Busan Christmas Tree Festival, something you absolutely cannot miss on a December Busan trip. This festival takes place annually, but every year they outdo themselves! The streets are filled with gorgeous Christmas lights and decorations including an 18-meter tall Christmas tree filled with hanging lights and ornaments. There are also many special events held as a part of the festival, such as street performances, concerts, charity events, contests, and so much more. This year, the festival is set to run from the 2nd of December, 2017, to the 7th of January, 2018.
Address: 88, Gwangbok-ro, Jung-gu, Busan.
Phone: +82-2-1330 (1330 Travel Hotline in Korean, English, Japanese, Chinese)
4. Relax in Hot Springs
Picture Credit - www.kcrush.com
South Korea is famous for its
natural hot springs
, and it is an experience that one absolutely cannot miss on a travel to Busan. Hot springs are available throughout the year, but one of the best times to give them a go is in December. The heat of the natural waters warms your body and soul, allowing you the pure bliss of escaping the coldness of winter. The water of each hot spring differs, but they are all known to provide plenty of health benefits and relief from many ailments.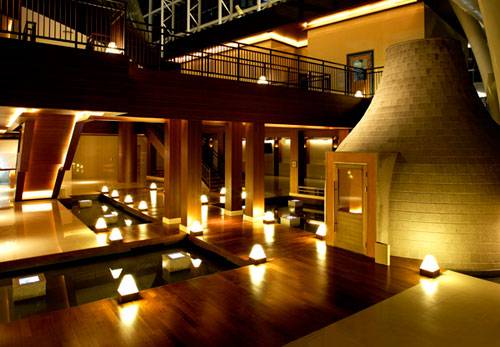 Picture Credit - ourkoreanteapot.wordpress.com
Busan has a total of around 450 hot springs, the most of any metropolitan city in South Korea. Each one is a little different from one another; some have large pools fit for big groups of people while others have smaller, more private ones. You could also visit a jjimjilban, which is a public bathhouse in Korea that is gender-segregated and equipped with hot springs, showers, traditional Korean massage centres and saunas. Some of them are situated in luxury hotels while some are even free!
Here are some of Busan's best natural hot spring centres:
- Spa Land Centum City
Address: 35, Centumnam-daero, Haeundae-gu, Busan, South Korea.
Phone: +82-51-745-2900
- Dongnae Outdoor Footbath
Address: 21, Geumganggongwon-ro 26beon-gil, Dongnae-gu, Busan, South Korea.
Phone: +82-51-550-6601
- Haeundae Spa Center
Address: 16, Jungdong 2-ro, Haeundae-gu, Busan 48096, South Korea.
Phone: +82-51-740-7000
5. Ring in the New Year at Haeundae Beach
Picture Credit - english.visitkorea.or.kr
Visiting the beach during winter might seem like a crazy idea, but it's one way to enjoy Busan's culture along with its people. While the rest of the world stays up late to countdown the last moments of the departing year, the people of Busan rise early to witness the first sunrise of the new year.
Picture Credit - english.visitkorea.or.kr
The Busan Sunrise Festival takes place from the 31st of December to the 1st of January. People of all ages gather in Haeundae Beach and Yongdusan Park to be together. Watch as some people release wishing lanterns that illuminate the sky like little stars and the amazing fireworks displays. And don't forget to snap a picture of the first sunrise of the year in Busan, it will certainly be a special memory to hold on to.