On the 9th until the 25th of February 2018, the city of
Pyeongchang
in
South Korea
will have the honour to host the Olympic Winter Games, an event that occurs every 4 years.
The winter games will last for 17 intense days where visitors from all around the world will have a glimpse of the hard work of the athletes as well as a glimpse into the South Korean life. They will be welcomed by Soohorang, the white tiger which symbolizes trust, strength and protection and Bandabi, the black bear that represents the
Paralympics
, the 2 official mascots of the Olympic Winter Games 2018.
The opening and closing ceremonies will be held in Pyeongchang along with a majority of the
winter sports
, while Alpine speed events and ice sports will be conducted in Jeongseon and Gangneung respectively. With the Olympic Games being hosted in
South Korea
, tourists will experience the Olympic solidarity and witness the team spirit as well as the vibrant passion of sports that will be echoing within the stadium for 17 consecutive days.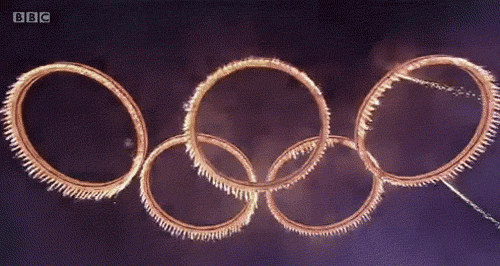 Credit - giphy.com
How to get there
There are several choices for
transportation
. You can take the Public Bus or Train (also known as
KTX - Korea Train Express
). Depending on the event you're attending, there are different bus/train stations that you would need to head to. If you're already a ticket holder, you can also take the free Spectator Shuttle Buses which would connect you from the transport malls in
Jinbu
,
Daegwallyeong
and
North Gangneung
to the event venues.
Otherwise, if you're willing to spend, the easiest way would be by taxi which would bring you directly to the event venues.
Ticketing and pricing
Picture Credit - www.olympic.org
Tickets can be purchased online on the
official website
of the Olympic games. The price varies according to the events you are attending - it ranges from 20,000 KRW to 1,500,000 KRW that is about 18 USD to 1,340 USD. To book your tickets, there are several things you need to take note. If you are a resident in South Korea, the minimum age to attend this event is 14 years old. Those who are 18 years old and below need to obtain guardian approval. If you are flying in from abroad, you would need to present your Foreigner Registration Number.
Sports events
Picture Credit - www.ksbodyshop.com
Winter is coming! And it's coming to
South Korea
with an avalanche of people in the stadiums.
For the sports and snow lovers, this event promises to be a roller coaster ride full of emotions, adventures, and fun. Spectators will have the joy of discovering different types of snow and ice sports - Alpine Skiing, Bobsleigh, Curling, Ski Jumping and Speed Skating among many others. We'd also recommend the Figure Skating where you'll witness graceful figure skaters performing amazing acrobatic movements.
Halal Food in South Korea
As Muslims, one of our main concerns is and will always be
Halal food
. International events such as The Olympic Games can become a hunting game for Muslims when it comes to finding proper
Halal food
.
Food booths will be set up during the event, but we have little information on the
Halal status
of the food. But fret not, there are several choices for you at the nearby premises.
For those who will be in Pyeongchang, they will have the choice between Makan Halal Restaurant and Popeyes Louisiana Kitchen.
Makan Halal Restaurant is a five rated star restaurant best known for its Asian and Korean cuisines. They will have the pleasure of making a choice between a large amount of stewed, braised or grilled menus.
Travelers
will have the opportunity of tasting the Dalktoritang also known Braised Chicken Stew which is prepared in a Korean fashion with spicy chicken, potatoes, and vegetables.
Meat amateurs will get the chance to taste a spicy and yet delicious Bulgogi, which is marinated grilled beef. But for those who prefer their classic burger and fried, they will find their happiness at Popeyes Louisiana Kitchen.
The gigantic American food franchise will delight those who will be on the South Korean grounds.With a whole new crispy and mouth-watering menu of chicken and shrimp marinated with spicy or mild lemon and herb ingredients, chicken and seafood lovers will find their happiness in every savoury bite.
The restaurant will provide them with a fascinating choice of sauces to accompany their meals along with refreshing and colourful punches and lemonades. But for those who prefer their traditional ice cold Coke or Sprite, they won't be disappointed.
Those who are on a culinary quest will discover amazing cuisine fusions in some
Halal certified restaurants
in Jeongseon, Kervan Turkish Restaurant COEX proposes Turkish cuisine at a good price. The speciality of this restaurant is the Kebab and it is served either with lamb, chicken or beef depending on your choice. Steak lovers will rejoice at the steak & filet menu which is prepared in a Turkish style. The restaurant also proposes pizzas and family meals which will make the delight of everyone.
Eid is one of the Halal restaurants which proposes
Korean cuisine
. Among its main dishes, there is Samgyetang which is a Korean soup made with chicken, garlic, rice and spices, or even the Bibim Bap, a dish served with rice, namul (edible leaves) and other Korean ingredients along with soy sauce.
Donghwa is one of the two Halal restaurants in Gangneung where you can get
Halal food
at a good price. This restaurant offers Asian and Korean cuisines where spicy soups and meals will make the delight of spice lovers.
Prayer Facilities
Our beloved prophet (sallalahu alayhi wa salaam) ordered us to
be steadfast
with
our prayers
. And during such events, it is easy for us to get lost in the vibe of the competition, thus neglecting our daily obligations towards our Creator. With the recent developments in Korea, the country has adopted a
Muslim-friendly atmosphere
whereby it will be easy to pray and not be neglectful of our
Salaah
.
As the Olympic Games promise to be the biggest event of the year in Pyeongchang in 2018, the government has invested in making a
prayer room
in the vicinity of the Olympic Promotion zone, but more
prayers rooms
are under development and will be available at the start of the event next year.
Stay tuned for more concerning the 2018 Olympic Winter Games!
Until then,
Annyeong and tto boja.