Millennials are described as those born in the 1980s or 1990s, and are known to be responsible for a lot of the changes occurring in today's world – be it technologically, politically, or socially. In the same way, they are also changing the way people travel.
Unlike those that came before, Millennials look for something different when it comes to choosing holiday destinations. Experience is what is most important to them, rather than the destination; it's the journey that matters, and it doesn't hurt if it's picture-worthy either! In fact, Millenials specifically look for places that are unique and exciting, including places with social media worthy food, interesting cultures, internet-friendly facilities.
But Millennials who follow the Islamic faith have a further hurdle to overcome as they are not only looking for the best experiences but also where they can find Muslim-friendly facilities like Halal food and prayer places, as well as not be discriminated against in general.
The MasterCard-HalalTrip Muslim Millennial Travel Report 2017 (MMTR2017) lists the top 10 tourist destinations in the world for 2018 for Millennial Travelers. It based on the 3 A's: Authentic (local culture, food), Affordable (accommodation, transport, experiences), and Accessible (technology, information, sharing). The 3 A's are what a Muslim Millennial looks for when he/she is shopping for the best holiday destinations in the world.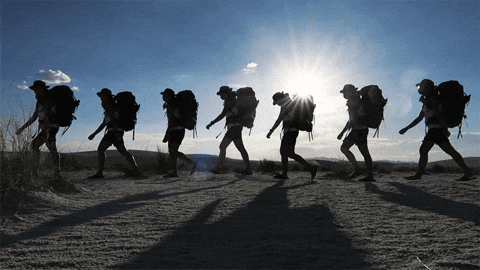 Here are the top 10 Muslim-friendly travel destinations for Muslim Millennial Travelers in 2018:
1. Malaysia
Malaysia is the top holiday destination for everyone from Muslim families and elders to young Muslim couples and even non-Muslims! This multicultural Muslim country is an amazing place that has something to offer for anyone who wishes to visit it, which is why it's very popular with Muslim Millenials. It also helps that it is one of the best places for a cheap Muslim-friendly holiday as most things in Malaysia are pretty affordable. Millennials are down for anything that saves them a buck while being a great experience!
Not only are there many mosques all around the country and plenty of Halal food to go around of all cuisines, price ranges and themes, Malaysia is also one of the most advanced countries in Asia. This means that there are adequate technological facilities, good public transport, and a horde of unique experiences. Marvel at the iconic buildings in the capital city of Kuala Lumpur, visit LEGOLAND in Johor Bahru, or the beaches of Penang. You'll have the time of your life and get amazing pictures to prove it!
Find nearby Halal food places in Malaysia
Find nearby prayer places and Mosques in Malaysia
2. Indonesia
Indonesia is one of the top tourist destinations in Asia and one of the most popular Muslim countries frequented by Asians and Westerners alike. Indonesia is home to picture-perfect beaches that are the ideal backdrop to your vacation selfie, amazing Halal food restaurants to fill your tummies, and nature trails and tours where you can take a break from the technology-driven world.
Indonesia is a Muslim country, and visitors should have no trouble finding Halal restaurants. Make sure to try out the seafood in Indonesia as well! There are many mosques all around the country, and most hotels offer Muslim-friendly facilities like prayer mats, Qur'an, etc.
Indonesia is also one of the top 10 tourist destinations in the world in 2018, especially for Millennials as it is easy to travel on a budget. And for those of us who are looking to get the best experiences for the cheapest price, this fascinating country is a dream come true!
Find nearby Halal food places in Indonesia
Find nearby prayer places and Mosques in Indonesia
3. Japan
Japan is one of the most exciting countries to visit in the world because it seems to seamlessly combine the traditions and reminders of the olden days with the modern world. Millennials might be more attracted to the new-world aspects of this unique country, but you'll also enjoy exploring the history and beauty of the country's past. Japan also home to incredible nature as well as awe-inspiring modern architecture; it truly is the best of both worlds!
Although the number of Muslims in Japan is very small, there are pretty prominent communities in certain cities. The Japanese government has also made an effort to encourage Muslim tourism. As a result, there are plenty of Halal-friendly facilities like Halal restaurants (or Muslim-friendly menus at eateries), and prayer places.
4. Thailand
Thailand is another Asian country that is a popular vacation spot for Muslim Millenials. It's not hard to see why; with friendly locals, a fun-loving atmosphere, incredible nature and scenic beaches, it's a place that draws people in. Thailand is also a great place for budget-friendly shopping, so that's a definite bonus!
About 5% of the population in Thailand are Muslims, and recent times have seen an increase in Muslim-friendly conditions like more food manufacturers and restaurants making the switch to Halal. Thailand is also home to many mosques. Places like Bangkok, Chiang Mai, Phuket, and Koh Samui are the most Halal-friendly in the country.
Find nearby Halal food places in Thailand
Find nearby prayer places and Mosques in Thailand
5. Australia
Australia is perceived as one of the most Muslim-friendly places to visit in the Western world. The country of kangaroos is on the top of the list of Muslim Millennial travellers because of the people's hospitality, advanced technology/infrastructure, and laid back nature. Australia is also well known for its amazing nature, sea and wildlife.
Surprisingly, you can have a budget-friendly vacation in Australia too, as there are plenty of cheap, Muslim-friendly activities to try (some even free!), like free guided tours in Melbourne and budget-friendly theme parks in the gold coast! The country is also known for having amazing food, and luckily, it's not too difficult to find Halal restaurants in Australia. Swanky eateries, street food, and high-end dining – you can take your pick (and then take that perfect food 'pic')! There are also many mosques in Australia, and communities of Muslims thrive in many areas.
Find nearby Halal food places in Australia
Find nearby prayer places and Mosques in Australia
6. Singapore
Singapore is one of the top destinations that Muslim Millenials like to travel because it is one of the coolest places in the world! Singapore offers unique experiences and has an infrastructure that is very convenient. Public transport is impeccable and technology is pretty advanced.
There are also fun things to try in Singapore that Millennials are sure to get a kick out of like dining in the dark, or amongst wildlife, unique watersports, and even underwater hockey! Singapore is also a dream shopping destinations, one of Millennials' favourite activities.
Singapore is home to a multicultural population and has a strong Muslim community. There are many Halal restaurants to try, including trendy eateries with cool concepts. There are also many mosques in Singapore. That's why Muslim Millennials are sure to feel right at home!
Find nearby Halal food places in Singapore
Find nearby prayer places and Mosques in Singapore
7. The United Arab Emirates
Muslim Millenials love travelling to UAE because of everything it has to offer. The UAE is one of the richest countries in the world – and it shows! From massive, elegant shopping malls, jaw-dropping skyscrapers, and magnificent mosques, to great dining, desert safaris, and incredible shopping, there's no shortage of incredible experiences that last a lifetime!
Of course, as UAE is a Muslim country, there is no shortage of anything a Muslim would want, from amazing Halal food, mosques and prayer places, to Muslim-friendly accommodation, tourist attractions, and Islamic sightseeing spots. The ability to travel so freely without any concern for not fitting in is also a great draw for Muslim Millennial travellers.
Find nearby Halal food places in UAE
Find nearby prayer places and Mosques in UAE
8. United Kingdom
The UK is a country that everyone has heard of, and they certainly have made their mark on a fair share of countries around the world! But today, it is one of the top tourist destinations in the world. You can visit iconic locations like the London Eye and Stonehenge, or you can try out the lesser known activities of the UK like visiting Sir Isaac Newton's apple tree in Lincolnshire, the Alnwick poison gardens in Northumberland, or skiing in the gorgeous snowy mountains of Scotland.
The UK is another of the countries in the Western world where the most Muslim-friendly facilities are available. With a population of about 5 million Muslims, you shouldn't have too much trouble finding Halal food restaurants, especially in places like Wales, London, Bradford, and Birmingham where there is a higher concentration of Muslims. There are also many mosques in the UK.
Find nearby Halal food places in the United Kingdom
Find nearby prayer places and Mosques in the United Kingdom
9. The United States of America
The United States of America is a global superpower and one of the most famous countries in the world, so it's no wonder that Millennials are flocking to the land of opportunities! The American experience is a combination of so many things that range across the spectrum of experiences from quiet getaways in the countryside to loud and proud cities like New York.
Despite what the media might portray at times, the vast majority of Americans are accepting and respectful of Muslims, whether it's their neighbours or tourists. Muslim-friendly facilities will be easier to come by in big cities than in rural areas, but cities like Texas, New York, Michigan, and Los Angeles have a larger concentration of Muslim, ergo more accommodating affects. Halal restaurants and eateries are also not difficult to find. There are over 2000 mosques in the USA, but some states have more than others. For instance, New York and California have 257 and 246 mosques respectively.
Find nearby Halal food places in the United States
Find nearby prayer places and Mosques in the United States
10. India
India is a place that many Millennials love to travel because it has everything that they are looking for in a travel destination. India has so many interesting opportunities and unique experiences that range from the richest of the riches to slumming it in the streets, from skiing the slopes of the Indian Himalayas to shopping in Mumbai or surfing in Goa; and Millenials love that!
India is also the home to 1.5 billion people of different races and religions, and everyone and every place has a story to tell. As the country with the largest Muslim minority population in the world, there is also no shortage of Muslim-friendly facilities. Halal food is pretty easy to come by, be it on the streets, trendy Instagram-friendly cafes, or high-end restaurants. There are hundreds of mosques all over the country, some with long and important histories, and others that are brand spanking new!
India is also one of the top destinations in the world where you can travel on a budget. Most things, including food, accommodation and transport are pretty affordable.